With all the things happening in the world right now, virtual socializing is your companion for connecting with other people. Virtual socializing lets you chat, call and send files to your audience, students, team, client, or anyone on the other end.
However, does it tackle all the points you need to address and be productive as you want it to be?
The features you need are here at your expense. With the right platform, you can expect virtual socializing to be successful.
Check out this list of features that RumbleTalk offers and see how it can help level up virtual socialization.
Features you need for virtual socializing
Group chat: messaging, sending files/images
Of course, group chats cannot be missing from virtual socialization. How can you talk to your team or client if you don't have the right tool?
Group chats are perfect for virtual socializing since anyone can chat. If one of your team members need to say something, then they can send any message they want to relay.
Another feature of the group chat is that anyone can send files for sharing. RumbleTalk supports PDF, Word, Excel, and PowerPoint. Users can also share images and audio/video files.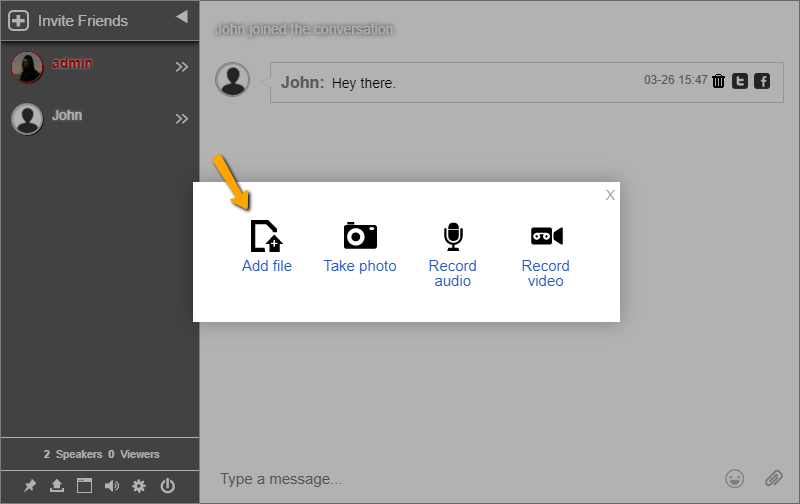 Also, users can take selfies and record short audio and video messages that are playable in-chat.
All in all, a group chat lets you hold virtual socializations instantaneously.
Private chat: private messaging, one-on-one audio/video calls
The private chat has a number of features that you can use for virtual socializing: private messaging and one-on-one video calls.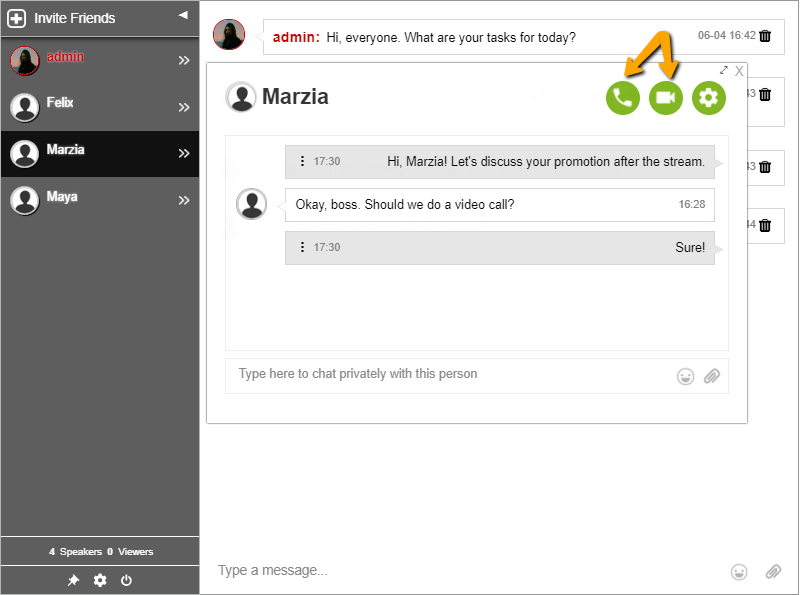 Another great feature is requesting private payments. This can be used for requesting payment from clients. Thanks to this, payments are made easy! No need to go to the bank or open any other app for an online transfer.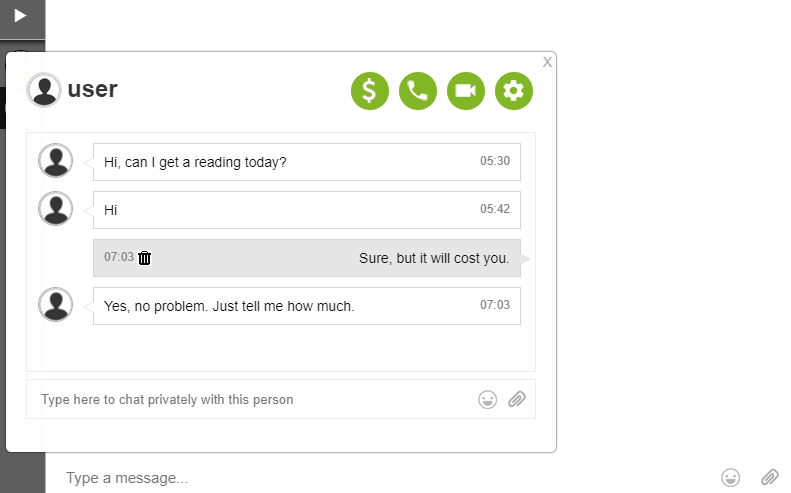 If you're interested in this feature, you can read this article.
Moderated chat: pre-approve messages, Q&A mode
The moderated chat has the same features offered in the group chat. However, think of it as an upgraded version since the moderated chat lets you pre-approve messages.
What does that mean? This means that admins can approve or delete messages before they get sent in the chat. Users will not be able to see messages from other users unless they have been approved by admins.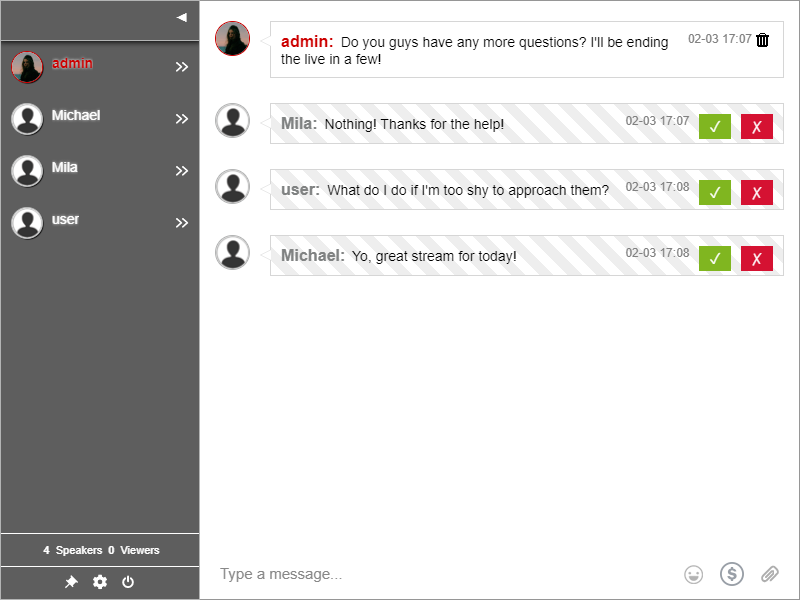 Therefore, you can use the moderated chat as a Q&A mode for virtual socializing. Switch up your virtual social session and let your team/clients ask questions about the topic you're currently talking about.
Then, as the admin, choose the questions you want to answer. Your team/clients will see it once you approve it so messages won't be as cluttered as in a group chat.
Read also: Moderated Chat for Live Events
Bonus features
Admin mode
In the group chat or moderated chat, you can enable admin mode. The admin mode is a feature that admins can use to force users to stop typing or sending messages.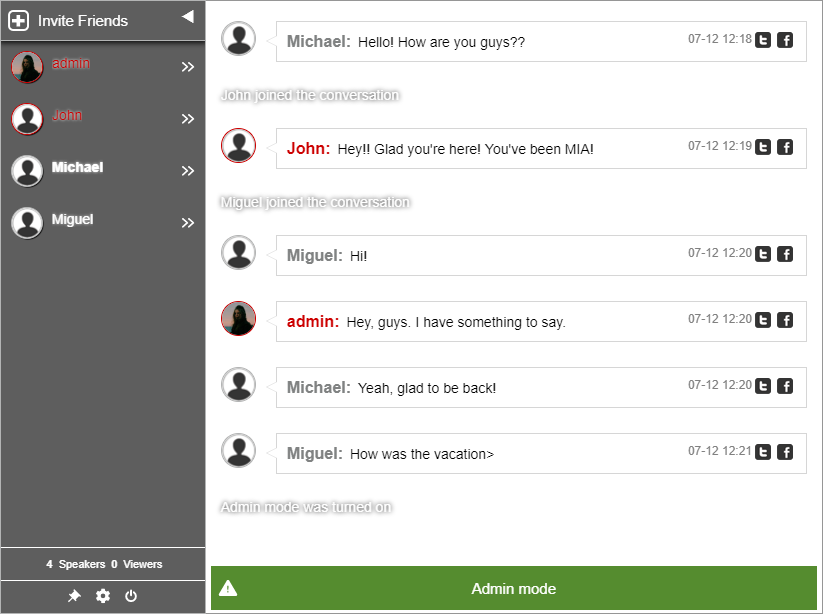 When activated, only admins can talk with each other. Admins can take advantage of this feature to relay important announcements or notifications.
For example, if you're the head of your team, you can use admin mode to address important topics in the chat before letting your team type in their comments.
To enable admin mode, go to your chat menu. One of the options there is admin mode. Click it to enable the feature. As seen in the example above, non-admin users will see it on their chat boxes so they cannot type or send messages.
For admin users, they will see it on the upper part of the screen. Therefore, they can still send messages in the chat.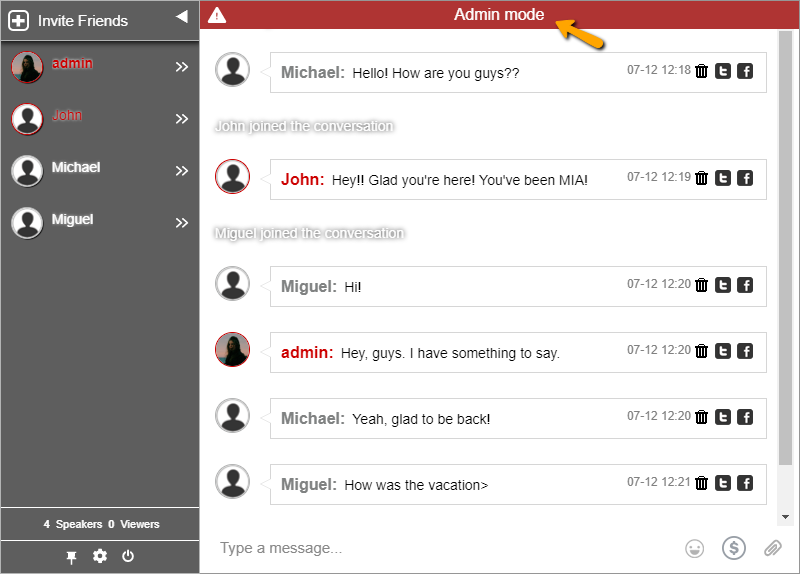 Exporting chat transcripts
Want a copy of your chat today as a reference for future meetings? Then, you can export your chat transcript with RumbleTalk.
If you want to export your chat transcript, then open the chat menu. Click Export transcript and it will automatically download your chat transcript in HTML format.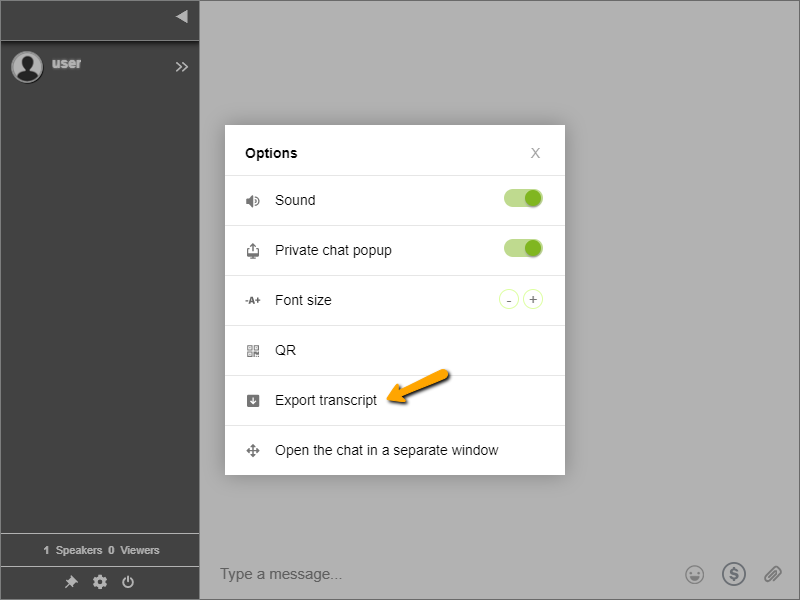 If you want to download your chat transcript in different formats, go to your admin panel > Settings > History.
Click Export and choose what extension you want to download your chat transcript.
You can export it in three ways: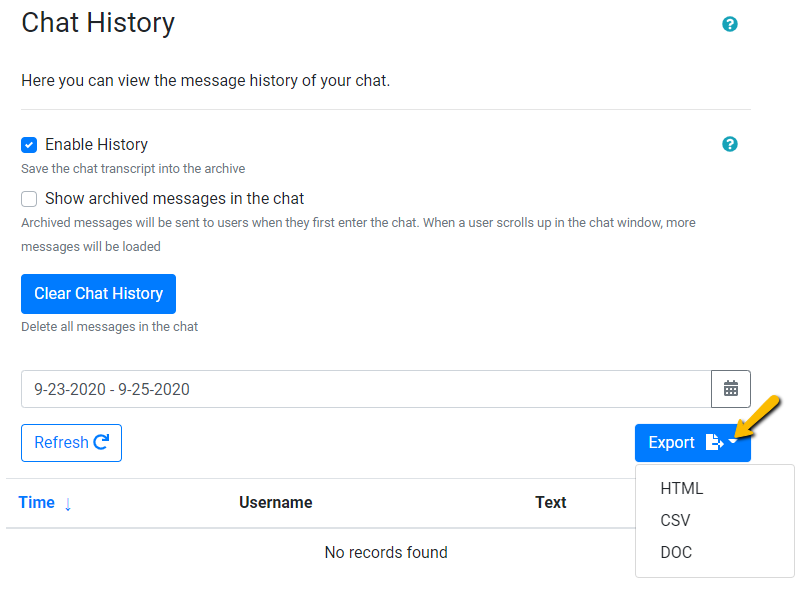 Want to know what other features admins can do in the chat? Check out this blog: Important Community Chat Features for Administrators
Virtual socializing made easy
We hope this blog helps you in your next virtual social session. If you're looking for a platform for your next meeting, try RumbleTalk and see how the features work out for you.