Log-in to your administrator panel
Go to your chat Settings
Click on the Login tab
At the bottom of the page, check the "Automatic login (using your own users base) - removes the login interface" option under "Advance"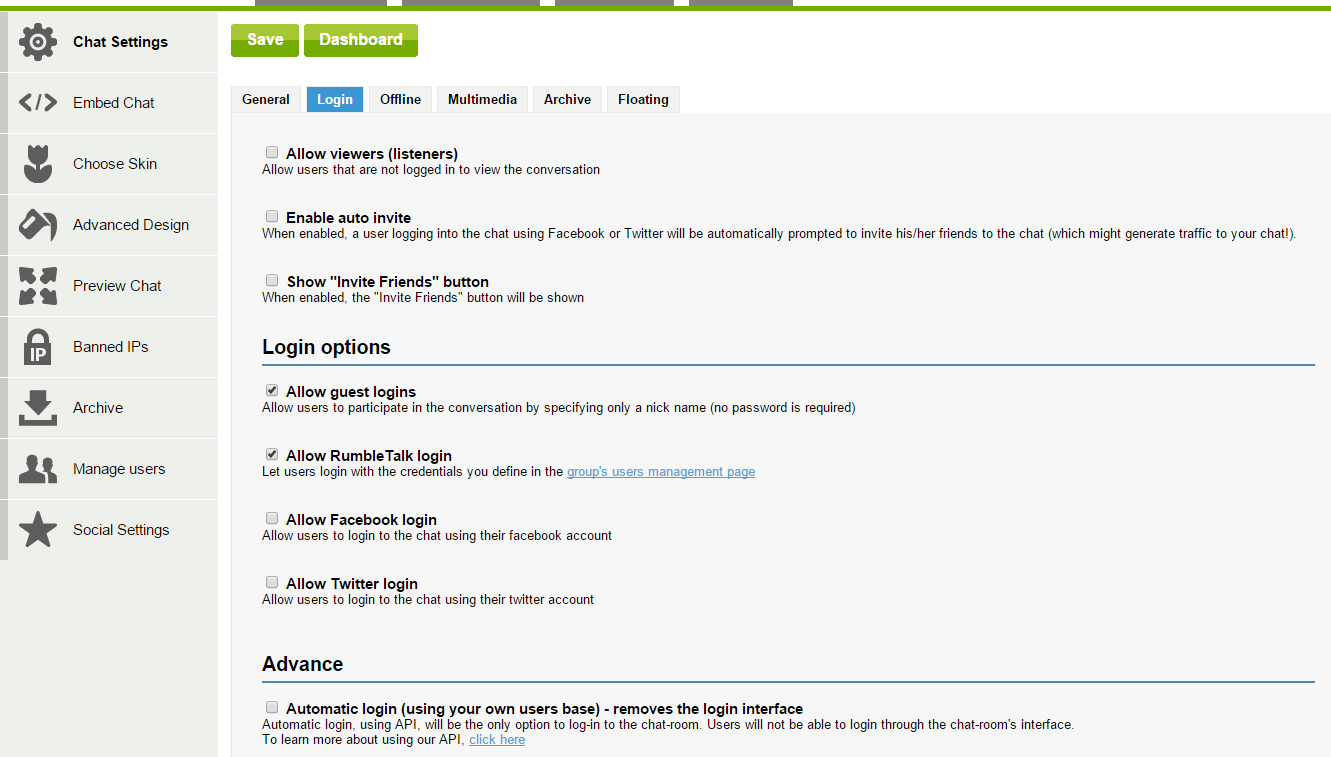 ---
You will need to choose, at least, one type of login option.
"Guest" - Using your user base as a nick name only.
"RumbleTalk" - Using your user base combined with predefined users in RumbleTalk.
Note: If you have chat moderators, check the "RumbleTalk" option.
You can still use the "Guest" option and when a user will log-in with a nickname (User name) that exists in your RumbleTalk's predefined users, he or she will be prompt to enter a password.
---
First, add the following code to your website. Preferably at the <head> section.

<script type="text/javascript">
(function(g,v,w,d,s,a,b){w['rumbleTalkMessageQueueName']=g;w[g]=w[g]||
function(){(w[g].q=w[g].q||[]).push(arguments)};a=d.createElement(s);
b=d.getElementsByTagName(s)[0];a.async=1;
a.src='https://d1pfint8izqszg.cloudfront.net/api/'+v+'/sdk.js';
b.parentNode.insertBefore(a,b);})('rtmq','v0.34',window,document,'script');
</script>

Secondly, get your chat hash code as shown in the image below: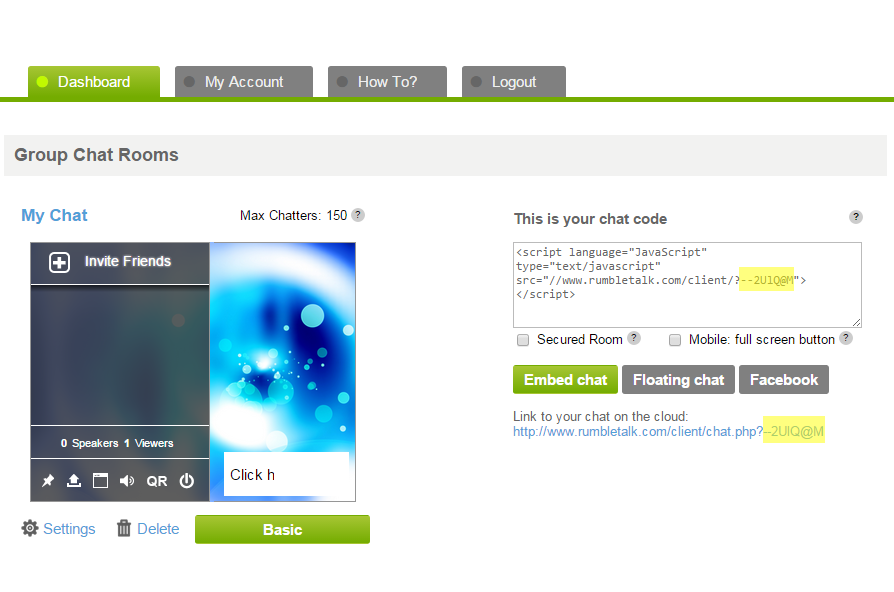 Then add the following code when a user has been authenticated.

<script type="text/javascript">
rtmq(
    'login',
    {
        hash: 'YOUR_CHAT_HASH',
        username: 'USERNAME',
        password: 'PASSWORD'
    }
);
</script>

YOUR_CHAT_HASH - 8 characters code, representing your chat (see the image above; it can be found in the dashboard)
USERNAME - The nickname of the user. * This field should be changed based on the authenticated user.
PASSWORD [optional] - The predefined password. * If you're using the "Guest" option, this field is optional