"Can you include a feature that allows the chat to register users?" This is definitely the most common feature request we've had to date. So, we're glad to announce that we've added the said feature: REGISTER USERS.
What REGISTER Users Means
Enabling the register option means that an individual needs to fill out some details before he/she can enter the chat.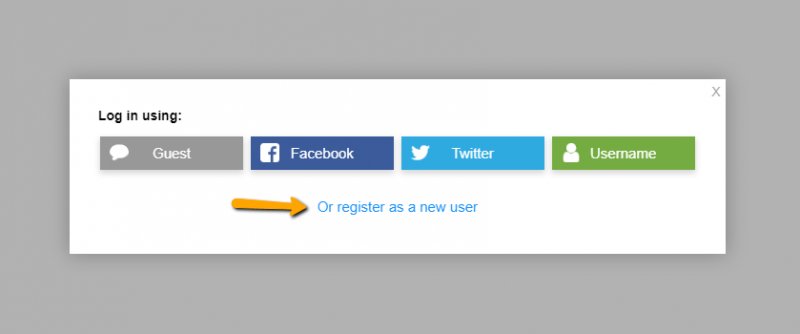 The crucial details needed are as follows: username, password, and email. The member who wants to join the chat can even upload a profile image.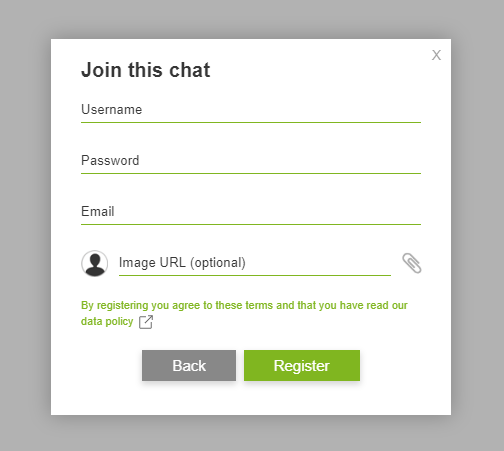 How Do I Ensure Users Register Before Logging In?
To ensure all users have registered for your chat, first enable the "User registration" feature in your chat admin settings (see details below). You will see it in the login options. Check the box, and then a new login option will appear in the log-in page. It will say "register as a new user."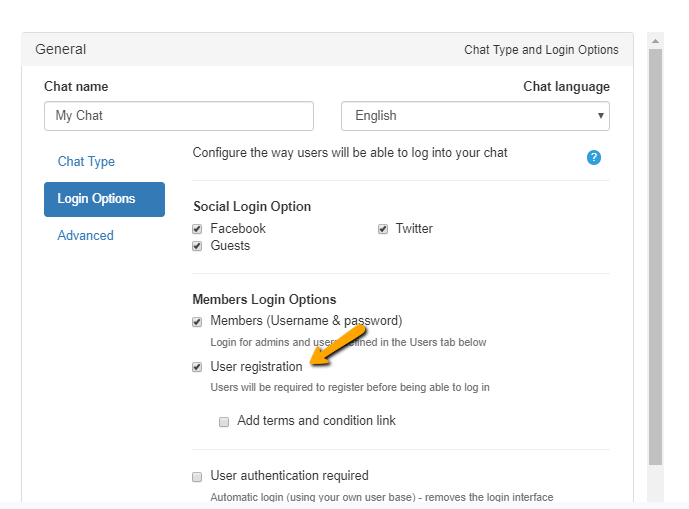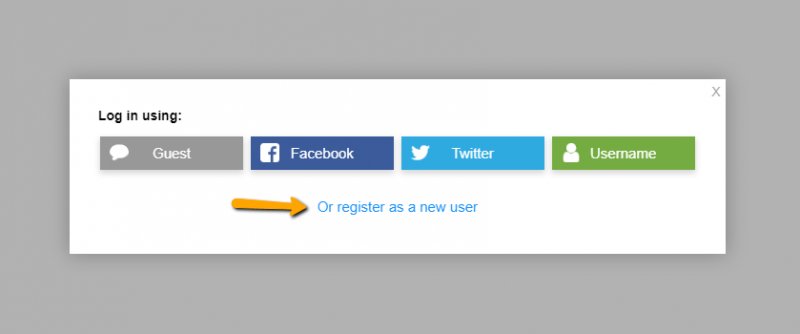 Do note that one social login option needs to be checked. You can't choose only the register option. Individuals can then fill the following information:
User's username or full name – used to login later;
Password – requested password;
Email – contact email;
Image – a URL to an image that will be the user's avatar;
T&C – chat owner can link the terms and conditions to his/her chat. He/she can also add some text to let potential members know the gist of the terms and conditions. The first line pertains to RumbleTalk's T&C and the second one is the chat owner's.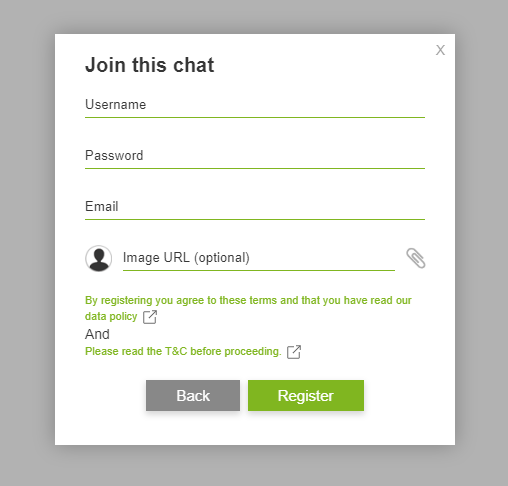 After the potential member registers, he or she can now enter the chat room. He/she can now chat with other members and see the happenings in the chat room.
How to Set the Chat to Allow Register Users?
It's as easy as 1, 2, 3. Just log-in to the RumbleTalk admin panel, go to the chat settings, and you will see the new option: REGISTER USERS. If you click on "Enable," it will open a customer Terms and Conditions link. Fill in your own details here, or leave it blank and use the default Rumbletalk T&C, and that's it!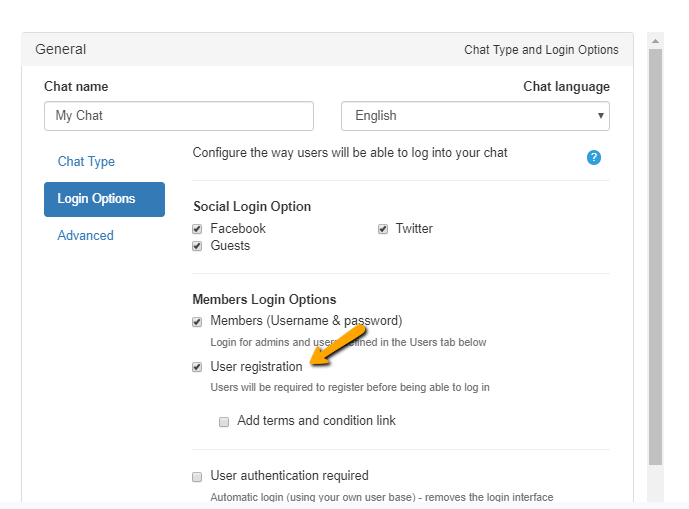 How Can You Maximize the Potential of the Register Users Feature?
By letting individuals register to your chat room, you can raise the chances of having more members. More members lead to more potential income. Why do I say that?
If you already have a following, then it's given that they'll likely pay for your service or membership. Moreover, letting your followers have an option to pay is a good idea to know who your loyal readers are. By giving them this option, there's a high chance that you'll be able to keep them.
By introducing membership chat to your followers, you can gain income like true professionals such as therapists and psychics. You can start by giving advice to your clients via paid access. This is a great way to help them. In addition, there will be no problems with payments. RumbleTalk backs this up with its high-end security and the security of PayPal.
Setting Up Membership Chat
As we are an online chat platform and service, you also have the option to set up a paid access chat. In this case, membership chat lets you talk and give advice to your followers with a fee. Through an entrance fee or a subscription fee, this is set-up. The instructions for both the chat owner and members are as follows.
As the chat owner
First, log-in to your admin panel. From there, you will see "Chat type." Choose a paid group chat for your membership chat. This is what you want to use for your paid access.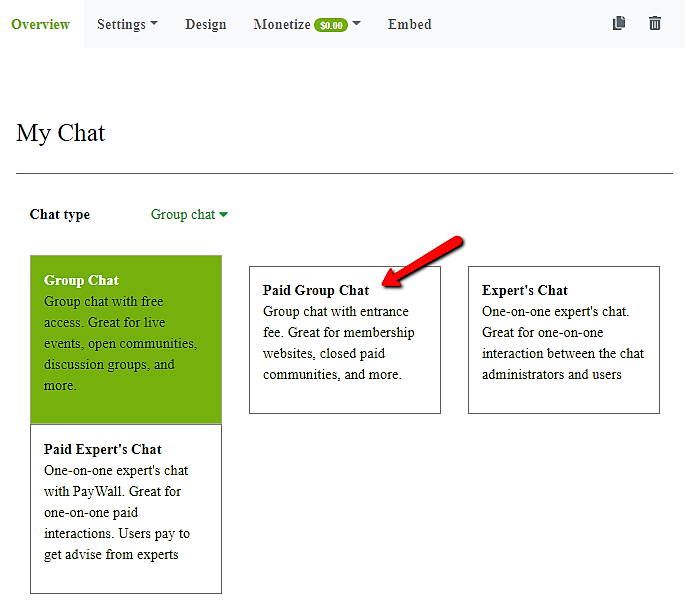 Next, click on "Monetize," and then click on "Monetize Settings." Adjust the payment settings as you see fit. Then, paid access is now active.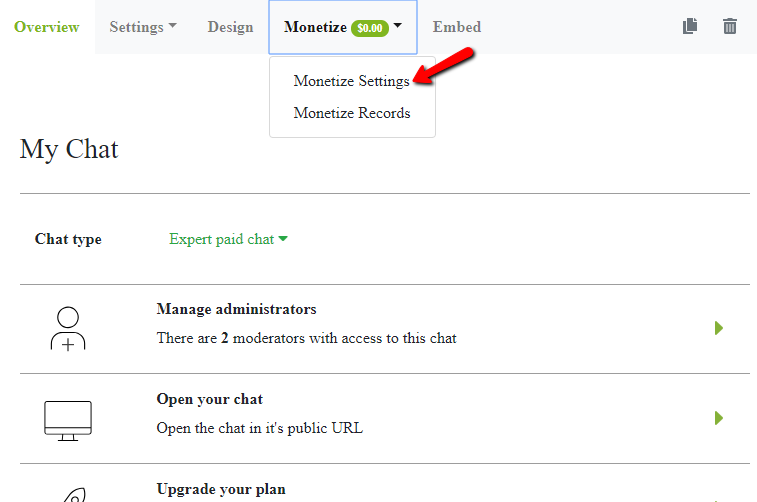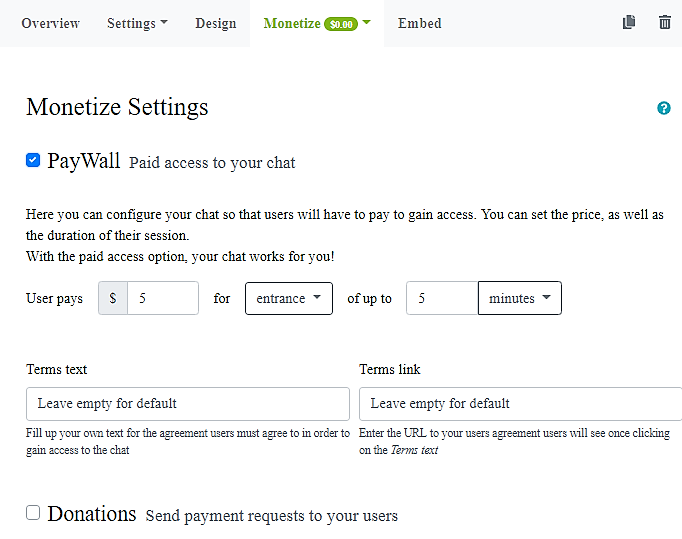 If you want to see the progress of your membership chat, you can click "Monetize Records." The payment records will be shown here. Every payment made to you by your followers is tracked and noted. You will have no problem with payments nor losing money.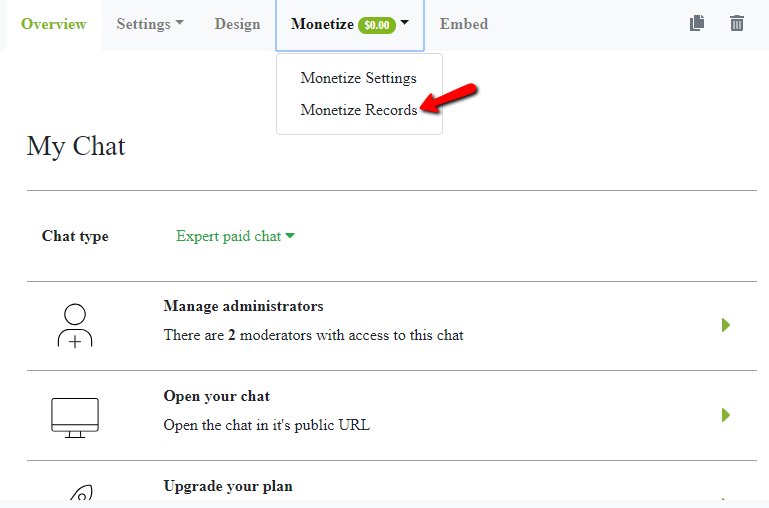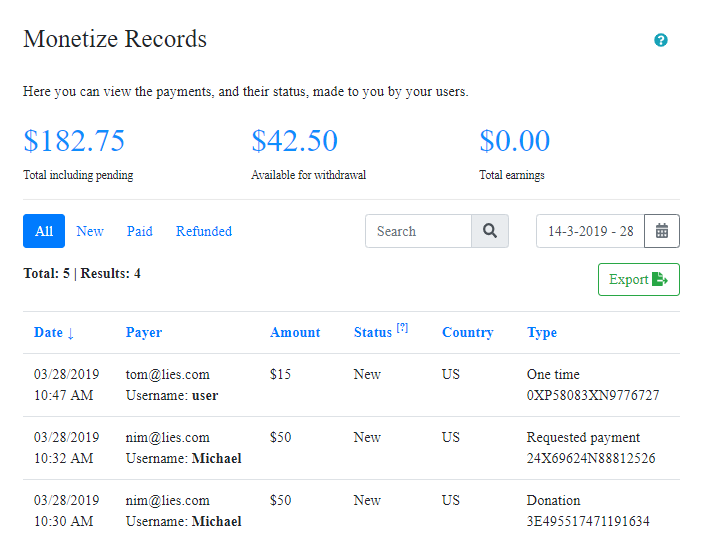 As the member/follower
First of all, through the register user option, potential members need to type all the necessary details before they can enter the chat.
At the bottom right corner, they will be shown how much the entrance is. This is the cost that the chat owner decided on.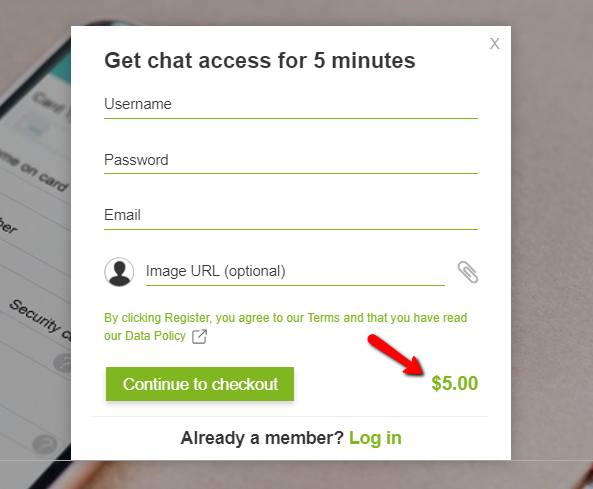 Users will now be redirected to the checkout page. In there, the payment summary is shown. For every transaction, there is a processing fee.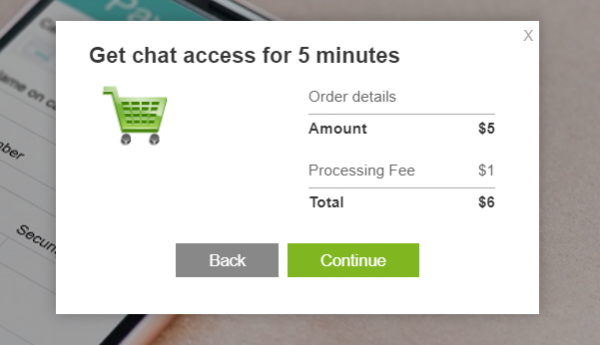 If they choose to continue their transaction, they will be asked to type in their PayPal account or they can choose to pay via bank account or credit card.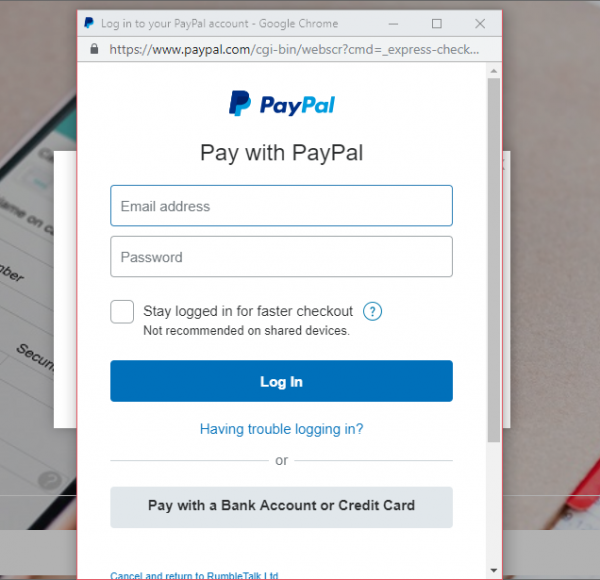 Once everything is done, users will confirm their payment via PayPal.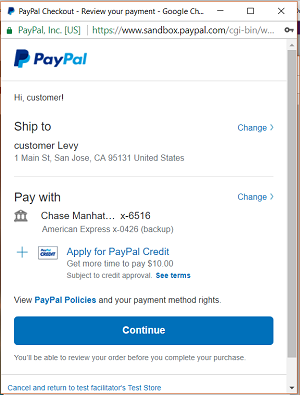 Finally, users will be able to enter the chat room where a chat owner/professional can give advice to a follower or client.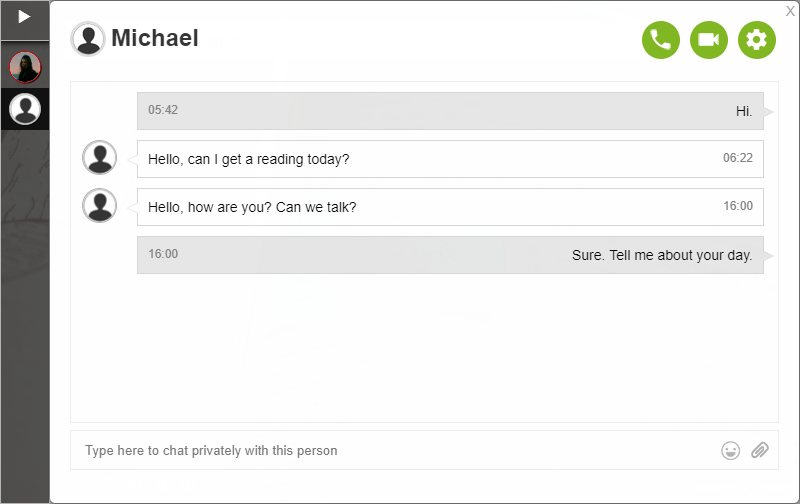 More payment options
If you want to know more about the benefits of having a membership chat, you can check out our blog about it. You need to know the benefits of a membership chat to maximize its potential. You'll have a bigger following and, with that, you can also maximize your income.
If you're interested in paid access, there's still more where that came from. We have written blogs all about it including Group Chat with Paywall, Becoming an Online Advisor, How A Paid Access Chat Can Benefit Your Community, Expert's Chat for Professionals, and even subscription-based chatting. There are a variety of payment options that can help you gain income and make your chat an income stream.
Our platform is continuously improving by the day. You may not see what we're doing behind the scenes, but we're working on new features and even small improvements. This is all for the customers and for the longevity of the platform. We hope you continue supporting us and let us know your concerns. You can contact us via Twitter and Facebook. If you're a user of RumbleTalk, you can also reach us via "Support" on your admin panel.