First, to get your account key and secret token, use the admin panel integration tab. This is for the REST API.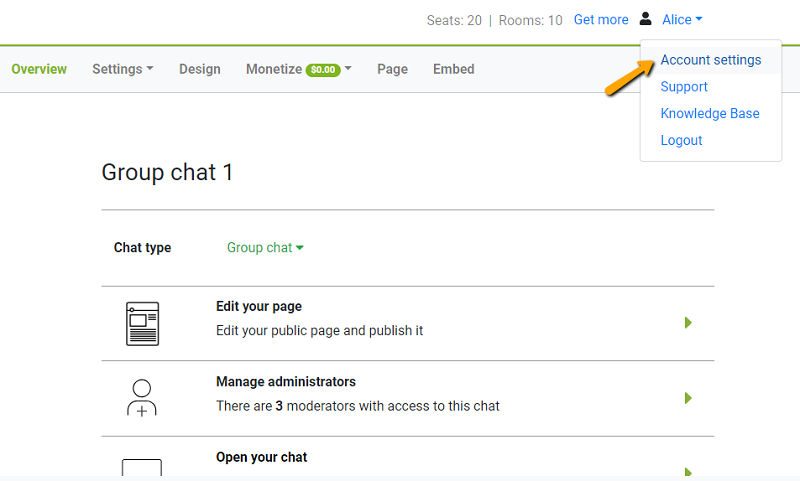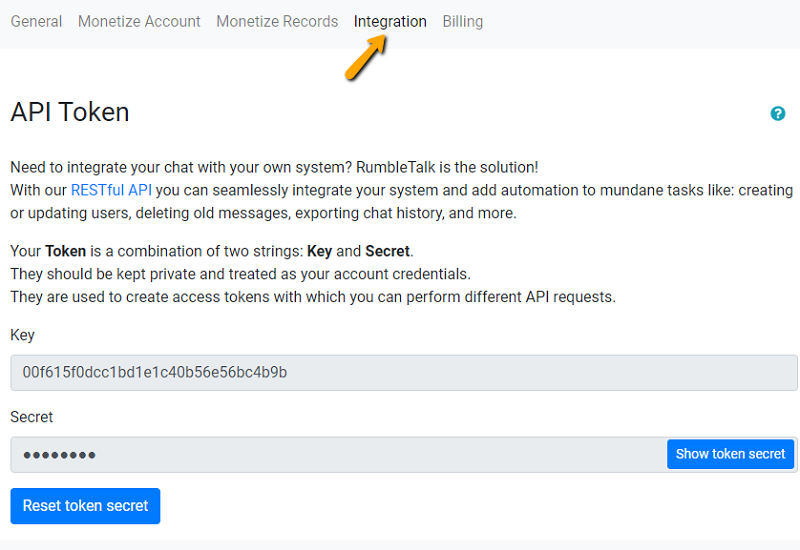 If you want the token secret to show, you will need to type your password for verification.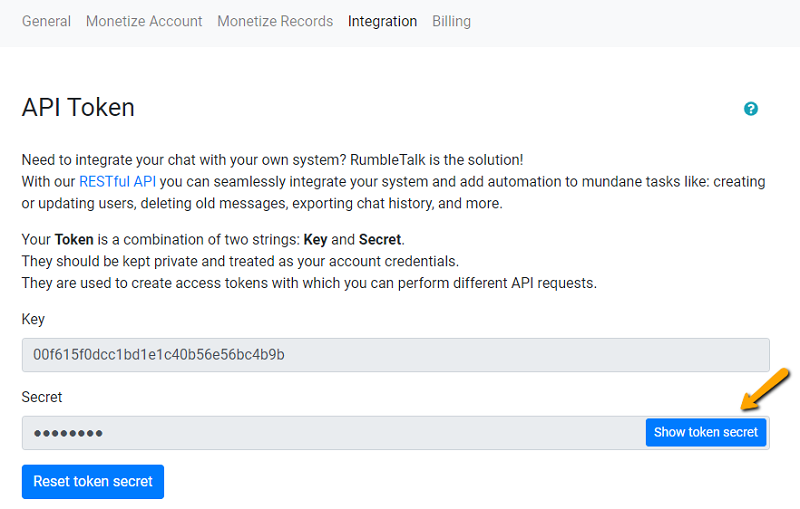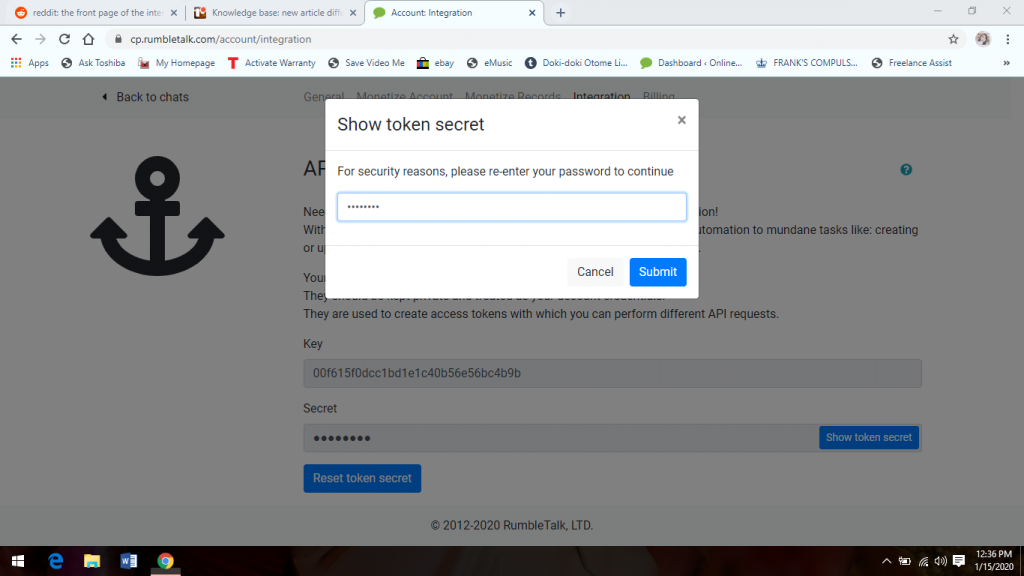 The RESTful API lets you control the chat's configuration from the backend.
The Login SDK lets you log-in (or out) users from the client side.
To summarize, using both or just the Login SDK, you can log users into the chat automatically.