Guest users usually have limited features that they can use. In this new update, guest users can now add their own guest avatar.
Previously, only chat members were able to add an avatar. They can upload any avatar they choose to.
When you have a lot of guests in your chat, it's good to have their own avatars. In that way, everyone can know who is who. So, it won't get too confusing.
Let me show you how guest users can add their own avatar when logging in as a guest.
Enabling the guest avatar option
On your admin panel, you will see the "Settings" option. Click on that.
Next, go to "Advanced."
Check the box for "Guest avatar."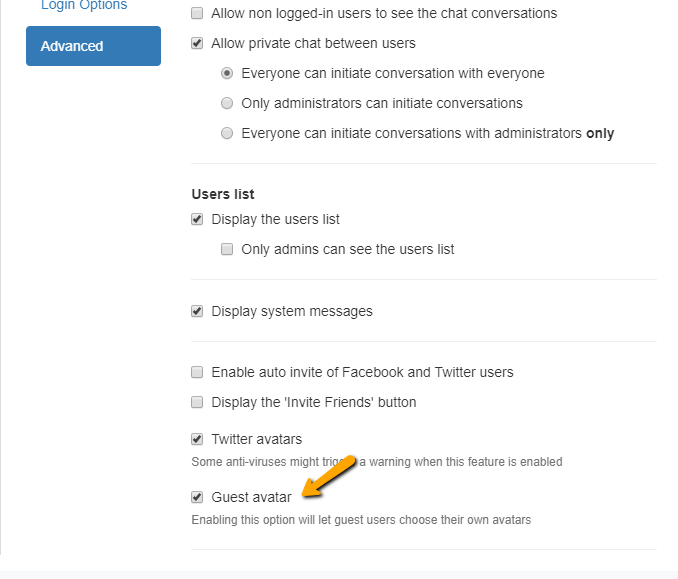 Enabling the option will let your guest users add their own guest avatar.
Moving on, let me show you how guests can add their avatar.
Adding a guest avatar
Before anything else, the guest log-in should be enabled on your admin panel. Therefore, enable it in via "Login Options" on your admin panel settings.
After that, let me show you an example of how guest users can add their own avatar.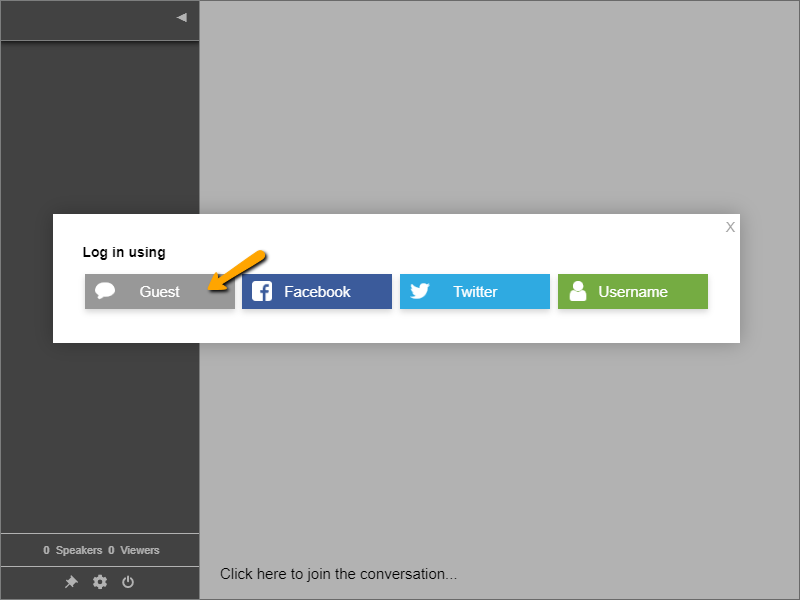 Firstly, choose "Guest" as the login option.
Secondly, type the name they want.
Thirdly, upload the picture they want as their avatar.
After they log in, they will see their avatar next to their username.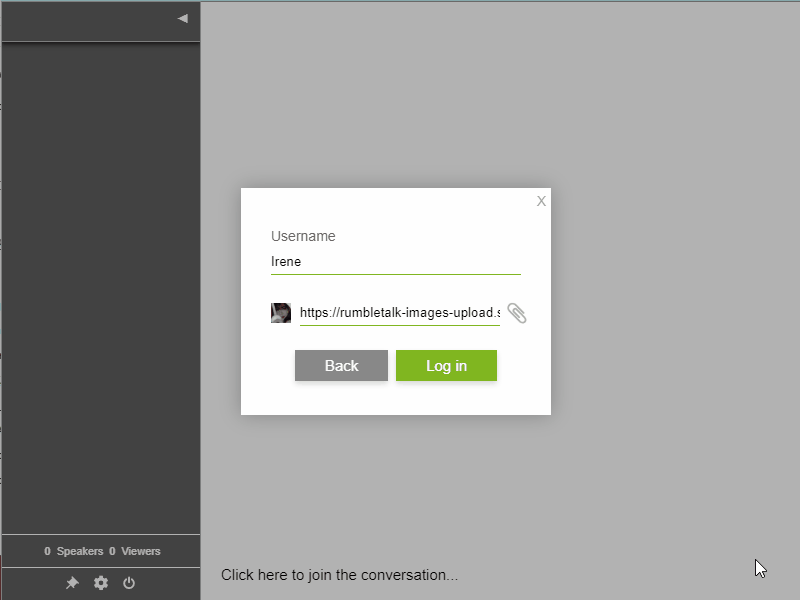 Upcoming updates
More updates are coming in the near future. You can keep up with the latest through our blogs. Additionally, you can subscribe to our newsletter. You'll be the first one to know what's new.
How do you like this feature? Let us know on Facebook and Twitter!
We care about our customers' wishes. Therefore, we would love if you could send your comments and suggestions to us. We're always listening!
See you on our next blog! Also, we hope these features will be helpful to improve your chat experience. Happy chatting!