Giving your church or non-profit organization the ability to collect donations online is a huge benefit for your cause. In times like these, the COVID-19 pandemic has pushed people to go online.
People are working from home, students are having online classes, and churches are live streaming their masses.
The more simple you make the donation process, the more donations you will receive. Why is that? It's because when you make the donation process more available, people who live in a fast-paced world will appreciate its straightforwardness.
Furthermore, the younger generation is also more inclined to give donations online. With that, you can build a relationship with your younger members.
Ready to know how you can set up your online donation platform to your website? Here's how you can do it.
Things you should know
There are some things to keep in mind before you can add online donation functionality.
First, ensure that your website allows embed codes.
Alternatively, you can also share your online donation link on your social media platforms. If that's okay with you, then you can go for this option.
All donations go through the platform and you need to reach a certain amount before you can transfer it to your account.
Speaking of accounts, you need to have a PayPal account. This is where all your earnings will be sent to. When you decide to withdraw, funds will be transferred on the 1st and 15th of each month.
Don't fret. Members can donate via PayPal even without an account. They can use their debit and credit cards for donations.
Lastly, donations are non-refundable.
If you agree to all of those, then let's get started on the actual set-up of your online donation platform.
Powering online giving with online donations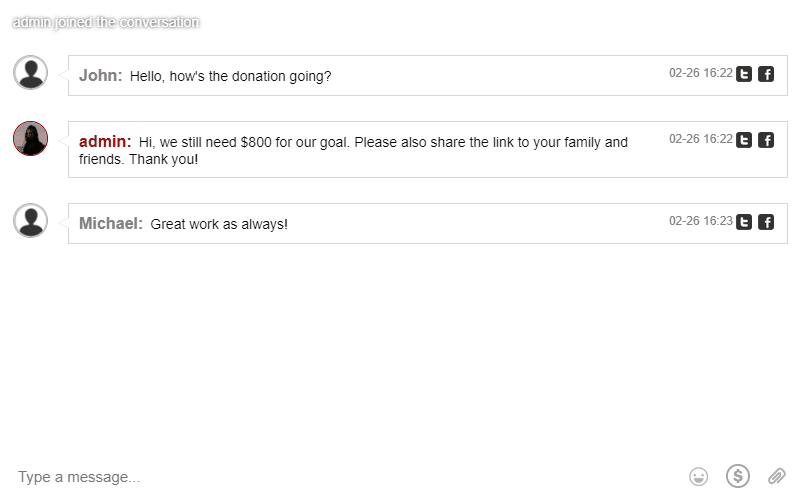 How do you add an online donation platform on your website? There are two ways that you can do it. This is the first option.
Create your RumbleTalk account.
Copy the embed code.
Paste it on your website.
Check the box for donations on Monetize Settings.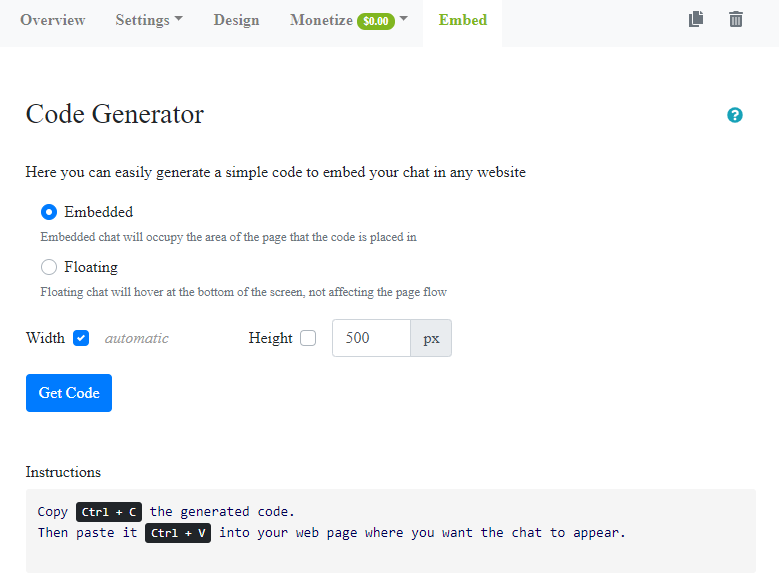 This online donation platform also acts as a chat. Therefore, members can chat with each other freely.
However, you can also choose if you want it to be an open chat or a members-only chat. That means that only trusted members of the church or organization can enter the chat and donate.
If you ask us, it's better to open it for everyone so you can maximize donations. You can put out an announcement that the chat will only be used for donation purposes. Other inquiries can be asked on social media, email, or a different chat room.
If you don't have a website for your church or non-profit organization, you can always share your online donation chat's link on your social media platforms.
To do that, just copy the URL of your chat room. Then, paste it on your preferred social media platform. When clicked, your members will be redirected to your chat.
Allow members to donate by opening your chat to different login options.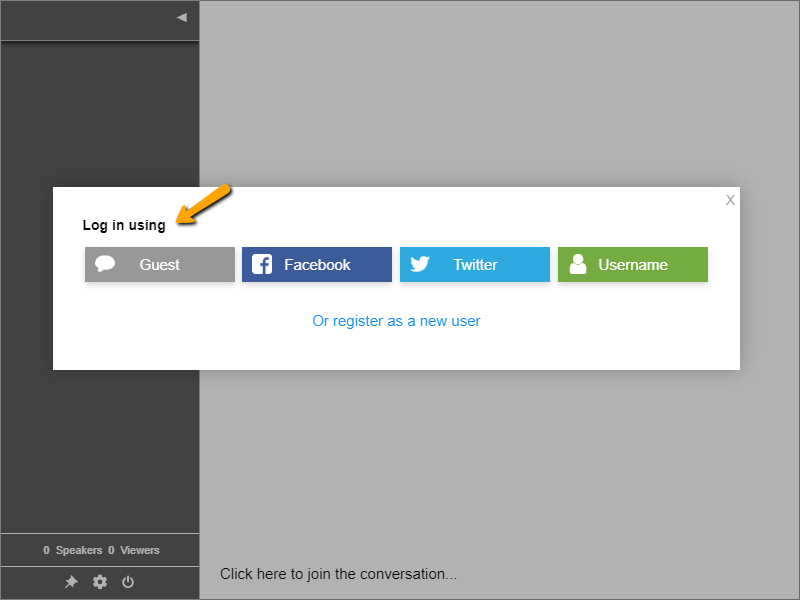 When one of your members donates in the chat, a message will appear in the chat room. It contains the member's name, an optional message, and how much he/she donated.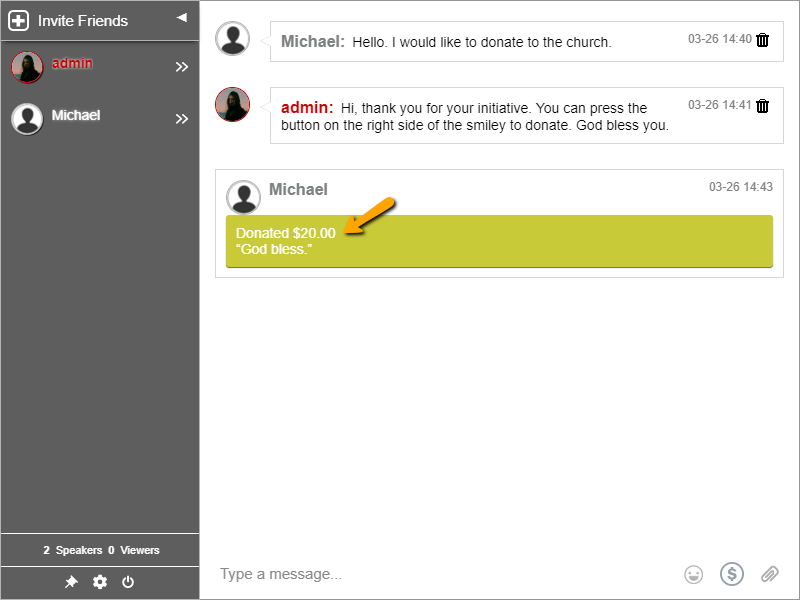 To make an online donation, all your members need to do is to click the button (looks like a dollar sign) on the right-hand side of the text box.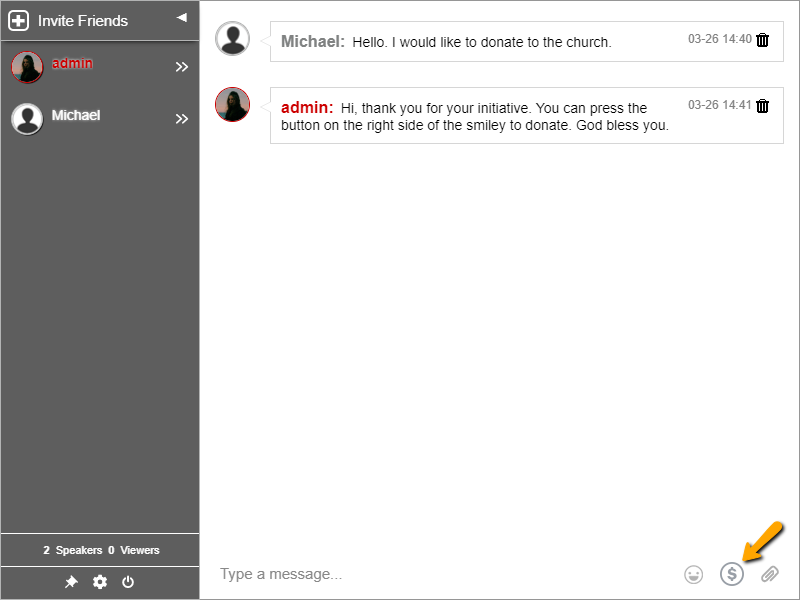 Modern giving in times of crisis
Don't let the pandemic stop you from donating to a good cause. It's needed now more than ever.
As a part of a non-profit organization, you can still collect donations via monetary means. Then, you can convert that money to actual clothes, food, or other necessities the world needs right now.
As a member of the church, donations are a regular thing. This is how the church is running. Now that you've lost the ability to do a traditional mass, you've turned to live streaming. Live streaming equipment is not cheap and you also need to give back to the church and other causes you're supporting.
The pandemic has changed our lives and it's up to us how we tackle the situation.
RumbleTalk can help you in setting up your online donation platform. Learn more about it here.