Q&A sessions are the ultimate learning experiences during online webcasts or events. When executed well, these can be the way for the audience and the speaker to engage easily. So, to help you enhance your events, let's get started with some simple and fun Q&A tips.
These Q&As are helpful for the audience and the speaker. The audience asks, whereas the speaker answers. This can make clear what the speaker wants to deliver.
Usually, Q&As are filled with "Does anyone want to ask something?" questions. A moderated chat can help you collect those questions answer them one by one, see here Q&A tips for moderated chat.
Groundwork
In an event, it's all about planning. You have to know the flow of the event. Therefore, the speakers should too.
Before the event, discuss with your speakers the schedule. Sometimes they forget the time and you have a hard time to cut them off. A 4-hour event is not equal to 4 hours of speaking.
Give clear instructions. Also, a counter is a good indicator of time. Always be sure to set the time accordingly in any event.
For events, there's only a little time given for Q&As. For yours, why don't you try to dedicate more time to it? Let's say, an event runs for 4 hours. You can use an hour for the Q&A session.
This is a great tip for beginners. Always remember that a quarter of your event should focus on Q&A.
A great Q&A tip is to let all speakers talk first and then dedicate a whole Q&A session at the end. Usually, some speakers' topics overlap and are identical. To save time and allow more for Q&A, you can suggest the Q&A happen at the end.
By doing this, there's room for more interaction between the audience and the speakers. Besides, the speakers can answer more questions this way.
Moderating
The moderator is the one to ensure that all the audience's questions are answered. Usually, the audience sends a lot of questions. The moderator's job is to monitor and screen all of those.
In big events, it's good to have more than one moderator. If you're the speaker and the moderator, it will be hard for you to keep up with the barrage of questions. So make sure that you have help with huge events.
Change the way you ask questions. Questions on events can sometimes get repetitive. As the moderator, instead of asking "Do you have any more questions?", try asking it by "What other questions would you like to be answered?" This little change makes a big difference.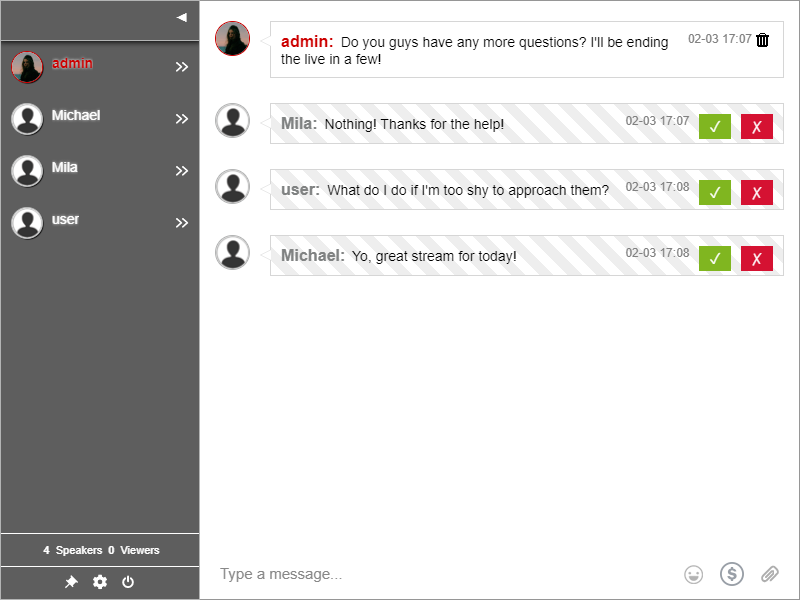 However, this kind of question can invite debate or open discussions. So, if you don't want to prolong the discussion, you can ask "Do you have any more questions about (topic)?"
In this way, you don't steer off the topic. You also keep the question concise and clear.
Q&A chat platform
Using a Q&A platform is good for events. You let your audience have their own voice. Therefore, before starting, you need to introduce the platform first.
As this might be their first time to use the platform, you can teach the basics. In time, they'll adapt. If more people are joining in, take time to teach them in between messages.
When the event is ongoing, some participants may be shy to submit their questions. As the moderator, you can submit questions so they'll get the confidence to ask. Sometimes all it takes is a little nudge.
In events, it's best that you answer all the questions. The moderator should take note of the most asked questions and answer those. If a lot of those questions are ignored, your audience might lose interest.
If the event is coming to a close and you don't have any time to answer more questions, it's good to acknowledge them. Therefore, say 'thank you' and they'll be answered them next time.
Here's a Q&A platform that you can use for your event. Follow these steps to get your own account.
Firstly, go to the RumbleTalk website.
Secondly, sign up to create an account.
Then, choose moderated chat as your chat type.
Lastly, adjust your chat settings (e.g., design, users, etc) on your admin panel.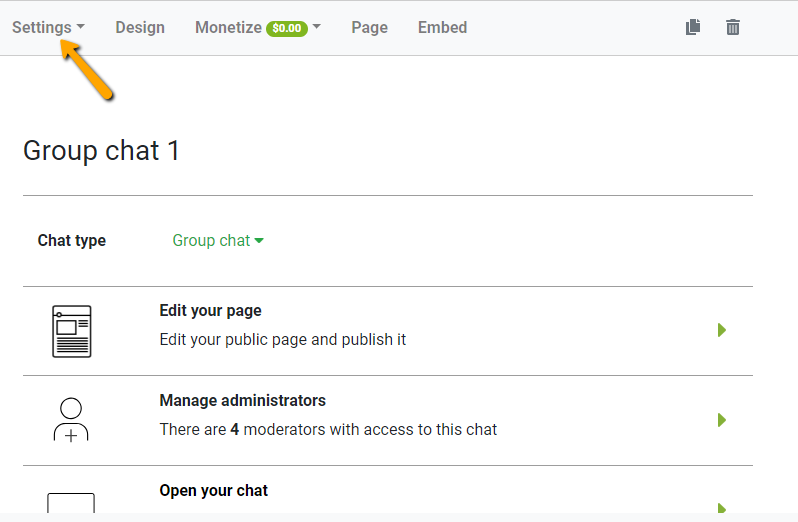 With this, you can share your chat link in the event or embed it on your website.
Useful Q&A tips for your next event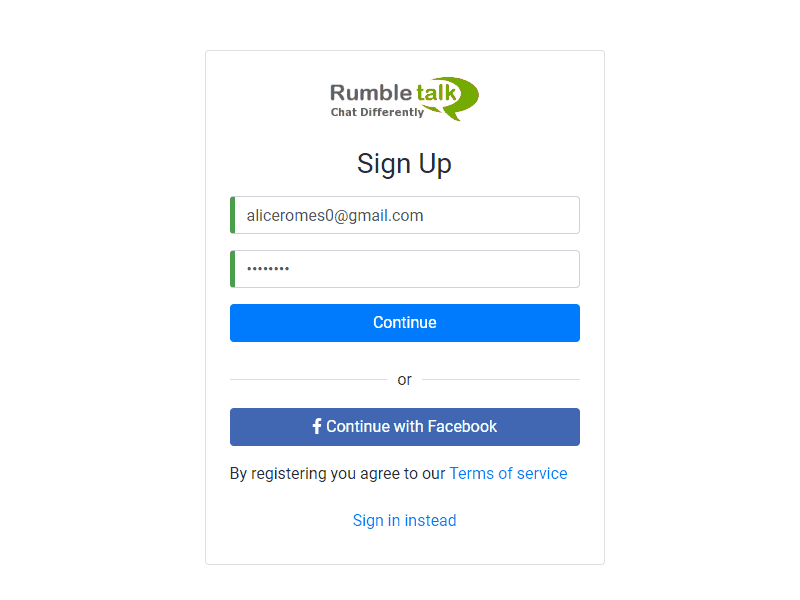 According to these Q&A tips, the important things to note for your next event are groundwork, moderation, and the use of a Q&A chat platform. Of course, don't forget to interact with your audience.
As always, you can use these Q&A tips to make your next event a success. I hope you learned something you can use!