New option to control your group chat menu. Do you have an account with us? If yes, I'm sure you've seen the chat menu. This is all the options a user or admin (which have more options) can change in the menu options.

Now, we made it easier for you to turn on/off any menu option.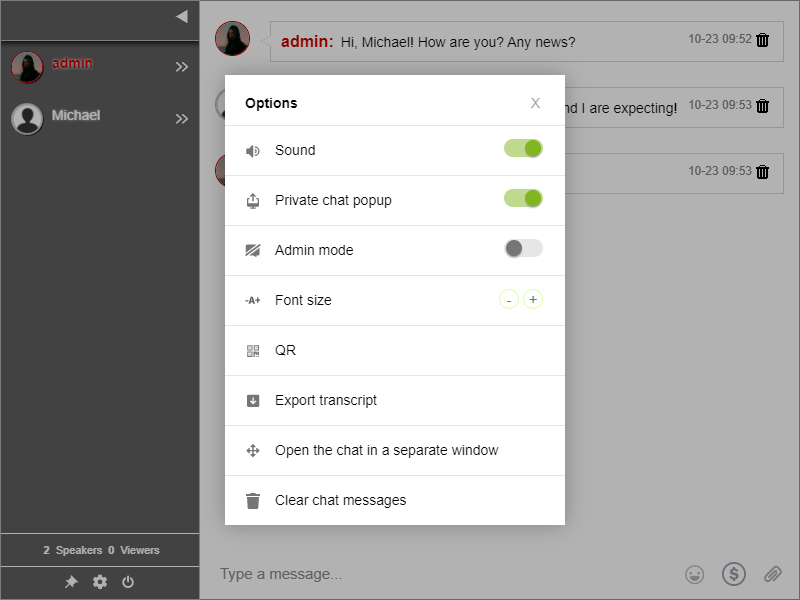 In the newest feature, all the options that you see above can now be hidden or enabled for select users only. This blog post will show the use of the new feature. Also, it will tackle how you can use it on your admin panel.
Where to use the menu options?
The menu options are useful for members of the chat, specifically chat owners. Chat owners will be the ones to decide who gets to use a specific option in the chat menu.
It can be for admins only or select options are only available for non-admin members of the chat. A chat owner can also go as far as hiding all options for all members. So, the decision relies on the chat owner.
Why should you use it?
Different chat rooms have different uses. A public chat may not need as many options, whereas a members-only chat is more customizable. Public chat rooms don't also use the export option as much. Therefore, the export option can be hidden for non-admin members. This is just one of the examples.
The menu options let you take control of your chat room. It gives you more command of what direction your chat will take.
How do you use the menu options?
You can see the menu options on your admin panel.
Firstly, click "Settings" on your admin panel.
Secondly, choose "Menu options."
Lastly, choose the options you want to show, hide, or for admins only.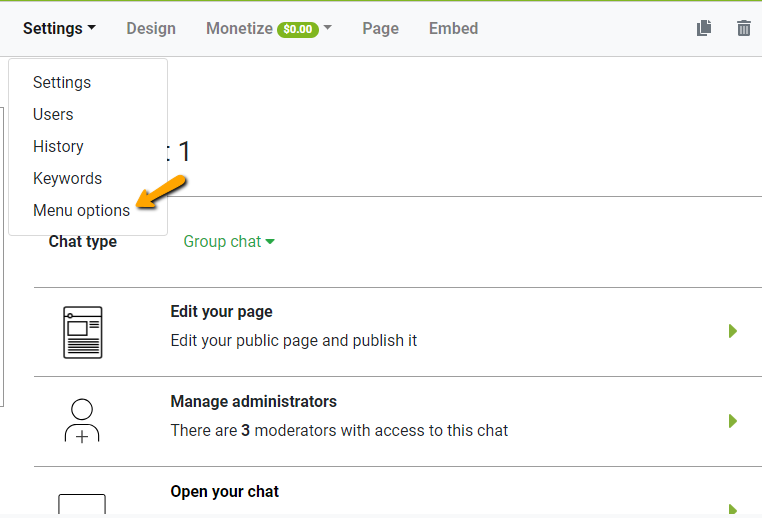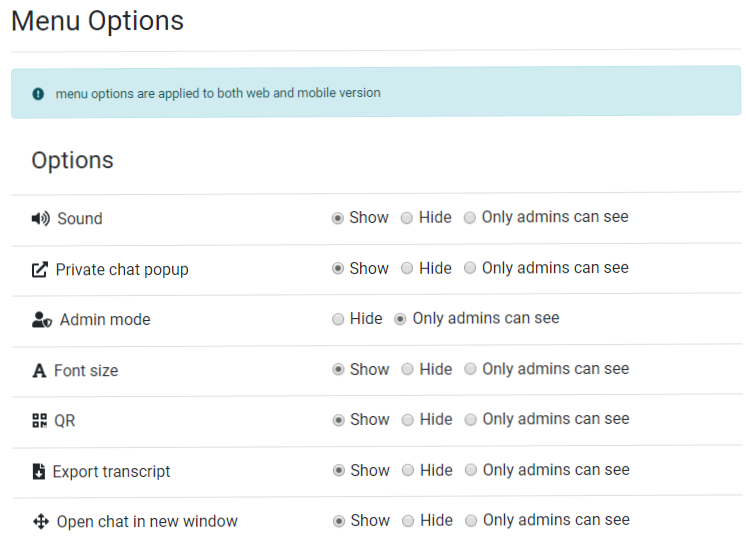 Here's an example if you hide the sound and private chat popup options in the chat menu.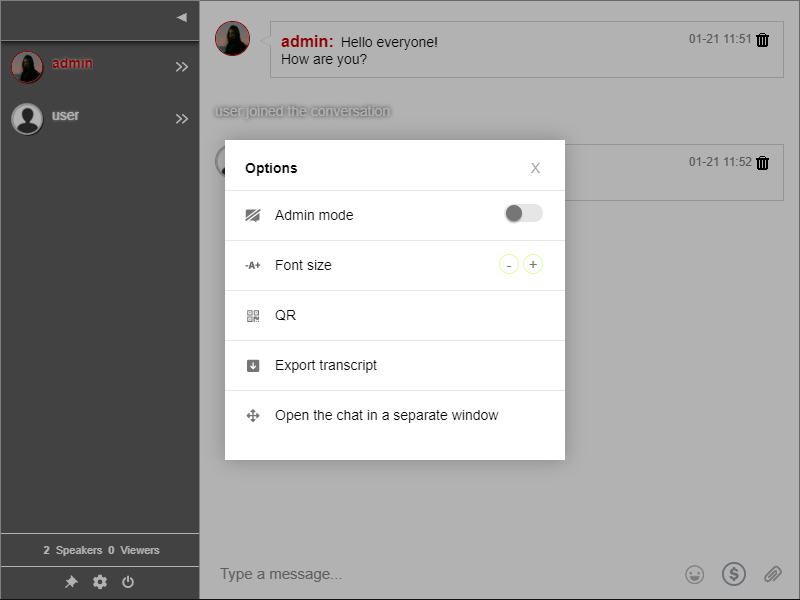 It's that easy! Also, the menu options are applied to both mobile and web browsers.
More new features
This new feature is just one of the upcoming features. RumbleTalk is consistently listening to customers wishest. Therefore, you can send your comments and suggestions to us. You can send them on our contact page.
If you're following us on our social media pages (Facebook, Twitter), you can also send your messages there. We love hearing your feedback!
You can check out our latest blogs if you want to know more about new features and updates. Additionally, you can also check our social media pages.
Please continue to support RumbleTalk in the future!