Thinking about how other Instagram influencers can make hundreds to thousands through social media? What can you do to up your game?
There are several ways Instagram influencers can make money only.
They can promote a brand for a retainer.
They can promote affiliate products and get a percentage.
We would like to offer a unique way for Instagram influencers where they can get substantial recurring payments. We named this option mini-sites with a chat.
Let me explain, so grab some coffee or tea, because I'll share all the necessary details you need to do to accomplish it.
First, talk as an Instagram influencer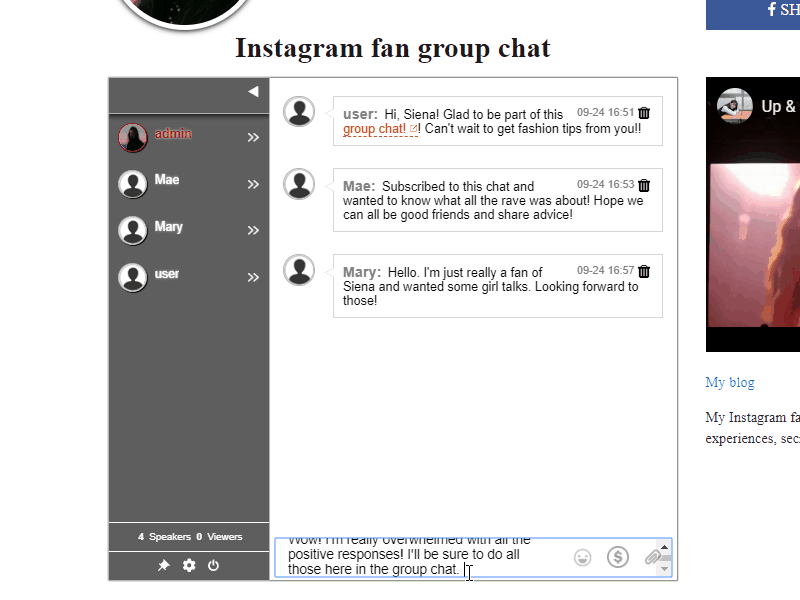 Before you can make a fan group chat, you need to establish yourself to your audience. So, how do you achieve this?
Communication is the answer.
On your Instagram account, talk to your followers as if you're already long-time buddies. This is the best way to establish a long and meaningful relationship.
While that's happening, you will see the difference in how your followers connect with you and you can then make your approach. Introducing a mini-site fan group chats with the ability to charge a subscription entrance fee.
So, what can you do on your own fan group chat?
Create your own fan space in the cloud.
Associate this space (page) to your Instagram.
Promise to share important details/inside scoops, or even personal secrets and experiences in the chat.
Anyone that will join the chat will need to pay a subscription to be able to login to the chat.
You get a steady income from your loyal audience.
So, how can you accomplish all that?
To create a page, you need to sign up on the RumbleTalk website. This is the tool that you're going to use to create your fan group chat.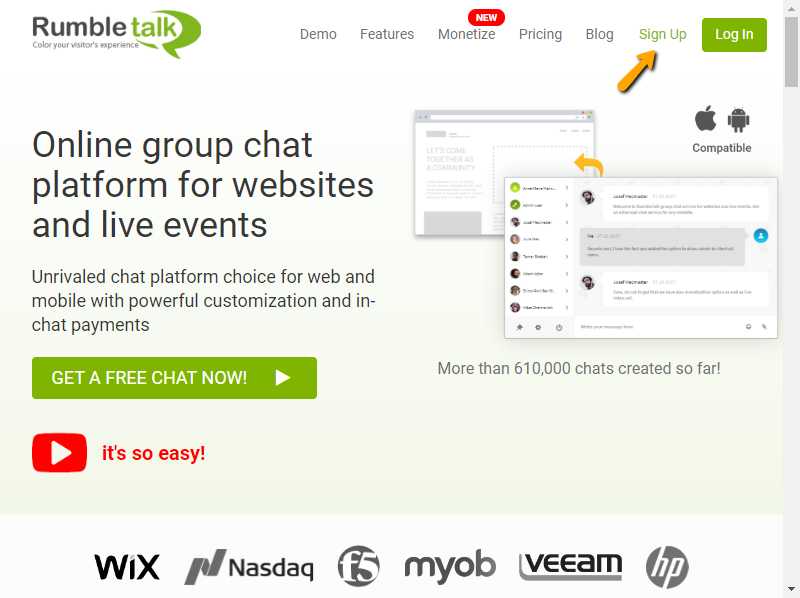 After that, log-in to your admin panel and go to "Page."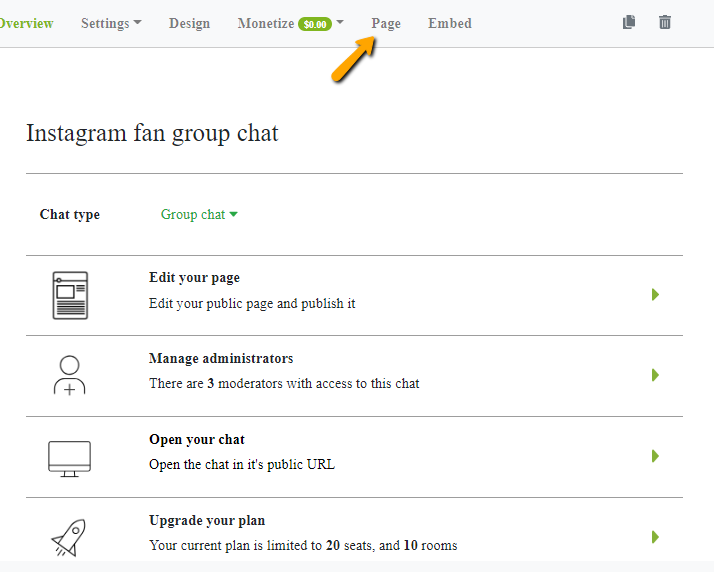 Change any design or description that you would like on your fan group chat. This can be a link to your YouTube channel, share buttons for Facebook and Twitter, and even a link to your blog if you have one.
Now that I'm done sharing the basics, I can teach you how you can monetize your fan group chat. Instagram influencers can't always just make money from ads, sponsored posts, or affiliate products. You need to step up your game if you want to maximize your profit.
Your fan group chat can be monetized through a subscription fee. In order to do that, you need to change your paywall settings.
First, go to "Monetize Settings" on your admin panel.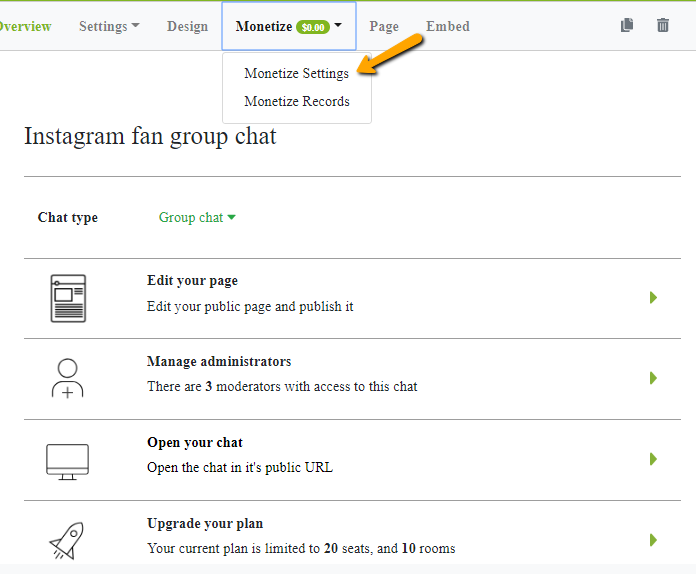 Then, set the subscription fee you want. Remember to know your worth and define prices that are neither too low or too high. It's also advisable to choose if your followers can pay monthly or annually.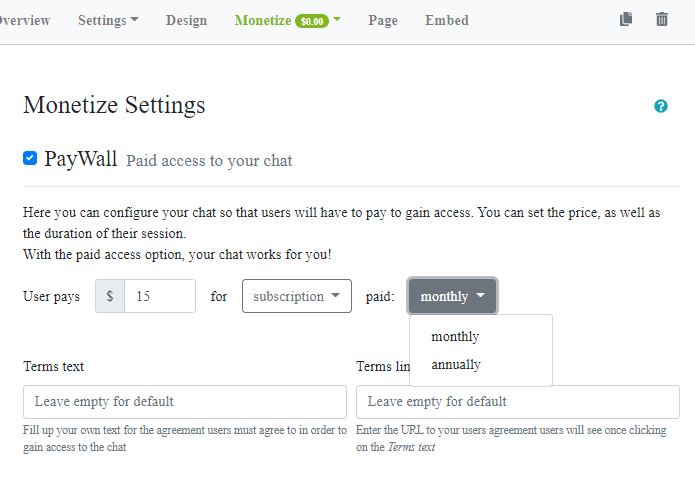 Add it to your influencer's description and posts.
The last and final step is to add it to your Instagram bio and posts. Link your fan group chat, talk about it, and make it something that your followers will be interested about.
You can post the link on your Instagram stories as well. They can swipe up and check out the link to your fan group chat.
What are the rates I can charge my audience?
Your call, you decide what you want to collect and how often.
Normally, Instagram influencers have different rates and it's all according to these factors:
Follower size (the more followers, the more you can charge)
Engagement rate
Rate of influencer via specialty
On a report by Benjamin Chacon on Later, engagement is still the king for Instagram influencer marketing. So, it's not all about the number of followers.
The factor percentage is as follows:
Engagement – 79%
Quality of followers – 70%
Industry or niche – 67%
Number of followers – 56%
Budget – 46%
Location – 33%
See what I mean by communication is key?
When you have a high engagement rate, it means that you know how to persuade your audience and they listen to you. If they don't actually trust you, then why would they buy the products you sponsor or listen to your advice?
How about those with a lower number of followers?
If you're on the lower side of the Instagram followers, let's say, 1,000 to 100,000 followers, then you can use your strong engagement rate to earn up to $300-$400 per post (from vendors).
However, posting on Instagram isn't the only thing you can do. You can also do the following:
Make use of brand promotion via Stories (more posts, more money).
Mention a specific brand on a caption.
Promotion of brand giveaway
Invite another influencer, brand, follower, or a friend to take over your account for a different perspective, e.g., BTS footage of you.
All of these can help you gain a following. Next, you can also introduce your fan group chat to your Instagram posts and Stories.
How much money can you earn as an Instagram influencer?
"Making $500 on Instagram? How can I start doing that? Is there any way I can join this club?"
Well, I'm glad that you asked that.
There's more than enough money and space for everyone.
You don't even need 50,000 followers just to reach those numbers.


Why you need RumbleTalk Pages to increase income as Instagram influencers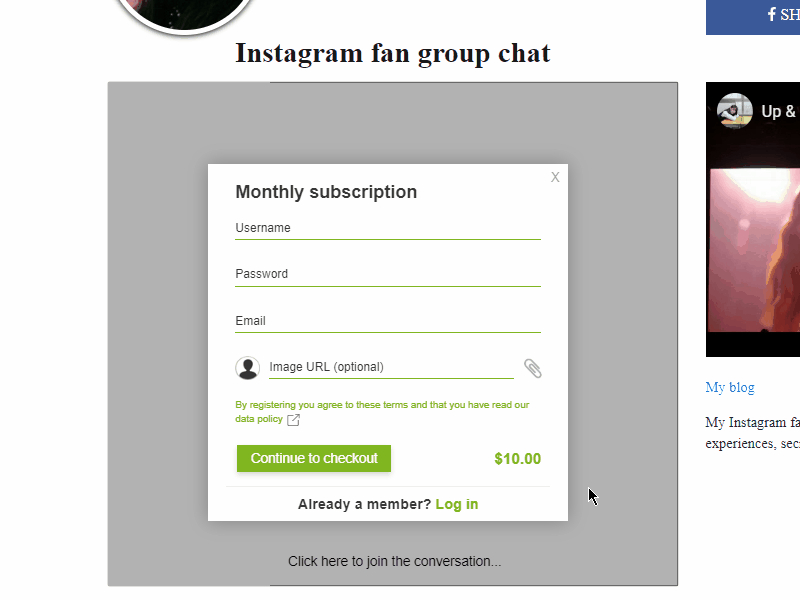 Think of RumbleTalk Pages as your portfolio.
Not many Instagram influencers know about this hidden option.
This is a great way to show your followers who you are and what your influence is. It's also the solution to making your Instagram income go through the roof.
Lastly, here's what you should add on your fan group chat:
Description of what you do
This speaks for itself. Add a description of what you do on your Instagram and who you are.
What your followers can expect
You can also add what your followers would receive when they subscribe to your fan group chat. If brands visit your page, then they'll also get a sens of how you engage with your fans, leading to collaboration.
Share buttons and other social media pages
Enable your share buttons so your fans can share them to other fans as well, or even new followers. Second, you can also add a YouTube link to your channel or a video of yours. This can help increase views and subscribers.
Want to learn more about growing your socials and making more money?
Follow RumbleTalk on Twitter and Facebook to get all the basics, steps, and 101s of monetizing your social media pages.