Web-based chat platforms have been rampant throughout the years. However, it is seen in a new light when educators try to incorporate technology in the class curriculum. Taking advantage of the kids' and teens' awe of technology and the internet, educators try to give out their lessons in modern ways, for example, an online learning chat.
An online learning chat promotes real-time discussion and gives students a direct connection with both the educator and his/her classmates. This can lead to the fast progression of the current lesson and a chance to dive deeper into the class material.
However, this requires in-depth planning from the teacher. The teacher should implement rules and regulations of the online learning chat. This is to ensure that everyone has a chance to participate. Also, teachers need to keep the students safe. This means using secure platforms like RumbleTalk (see our blog on blocking words and profanity on the chat room). Educators also need to monitor the chat both within and outside school premises.
Creating an online learning chat
As an educator, creating an online learning chat may not be up your alley. However, you can use RumbleTalk for that. All you need is to register on the website. You can limit access to only individuals who are allowed to enter the chat, for instance, your students.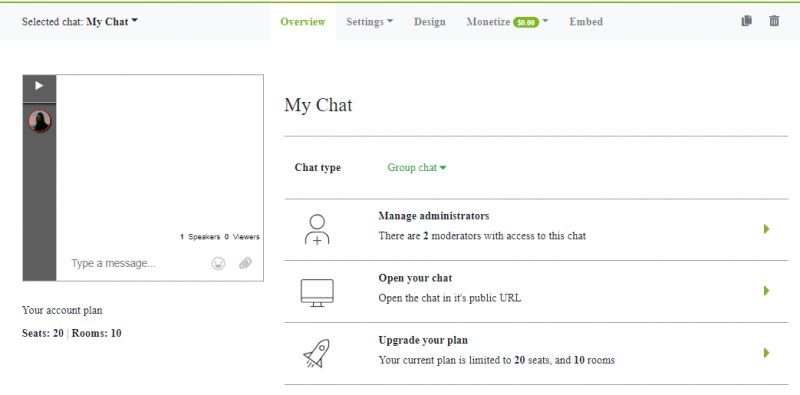 To effectively use our tool, one must be connected to the internet. This means you need to hold your class on your school's computer lab. You can also take advantage of laptops, tablets, and even smartphones if available. Students can also take the lesson at home as homework. This is the beauty of an online learning chat. This is another section to discuss as educators can opt to teach in a remote place.
Making use of video and audio chat
When you're not around, you can teach your students in your home or in a coffee shop. You can schedule which student to talk to. This can be done in a video or an audio call. When you're having a one-on-one conversation with your student, he/she will pay more attention.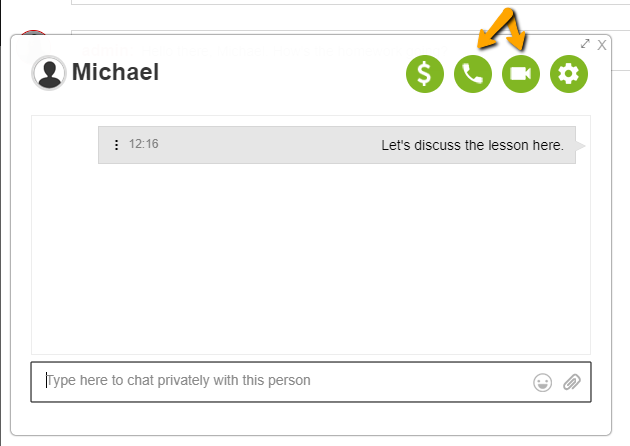 Enabling class discussion
An online learning chat can initiate discussion. For example, if you're class material is on writing and literature, everyone can discuss this particular topic. Students can ask you questions about a passage they don't understand and, as an expert on the matter, you can help them have in-depth discussions. Both the teacher and the students can have a chance to talk about how they understand a specific topic, leading to a healthy debate.
Another use can be audio and video recordings. Students can record their insights and you, as the teacher, can listen to that and discuss based on their answers. This can be also done vice versa. When you're not at school, you can leave them homework or a lesson by a video or audio recording. They will be not be left all alone in a class without a teacher. This way, they can still learn in the classroom.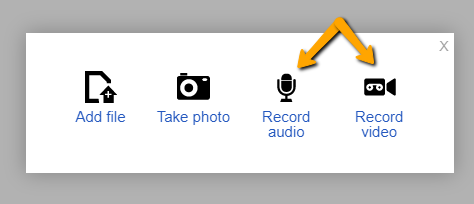 Uploading files for tests
With an online learning chat, you can upload files and documents in the group chat. Everyone in the chat will see this. An educator can use this as a tool to upload lessons in the chat room, for example, a grammar test. The educator can divide the class into teams. Each team can upload their own take on the test. After checking each submitted file, the educator can discuss the correct answers on the group chat. For an additional push, the teacher can make the teams compete for a prize.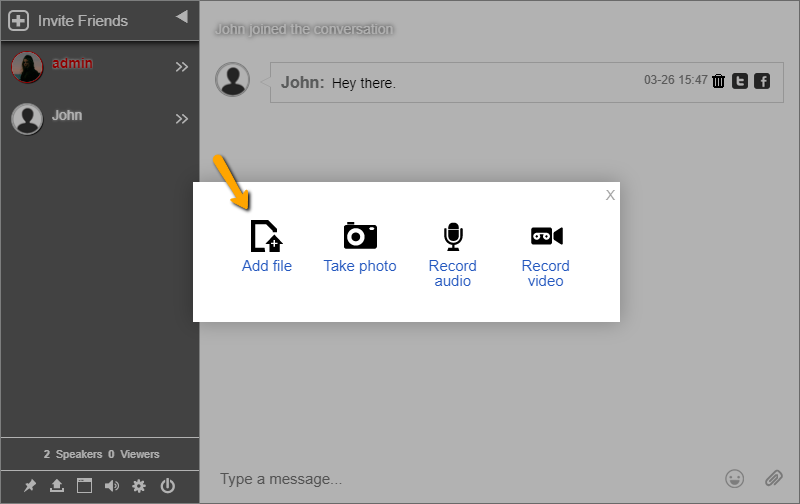 Invite a guest speaker
You can set-up your account and connect your laptop or PC to the class TV. Plan a lesson with a guest speaker. You can invite a speaker you know or an expert on the class you're teaching. You can use the video call option to have a virtual class in the classroom. First, the speaker will be talking about his/her experience and expertise. Second, the students can then ask questions if they want to discuss something further. When the class is over, you can now upload a file on the group chat that includes the instructions for an assignment. As a result, they'll be taking home an assignment from the group chat itself and sending also the files there. It's efficient and fast as it is happening all in one place.
Teaching in remote
If you have an online learning chat, you'll be able to teach in the comfort of your own space. You can embed it on any site and share your link to others. You can choose a group chat or an expert's chat for teaching in remote. This means that you'll have the option to teach in a group setting and in a private setting. The difference from group chat to expert's chat is that, in the expert's chat, other members of the chat won't be able to see each other. You'll be the only one who sees who's active and you can only talk in the private chat.
The primary use of the expert's chat is to enable professionals to use their skills anywhere, anytime. With paid expert's chat, an educator can also be paid even if he/she is not in a classroom setting. So, if a school or university is lacking teachers as of the moment, a student can still learn from an educator through the use of an online learning chat.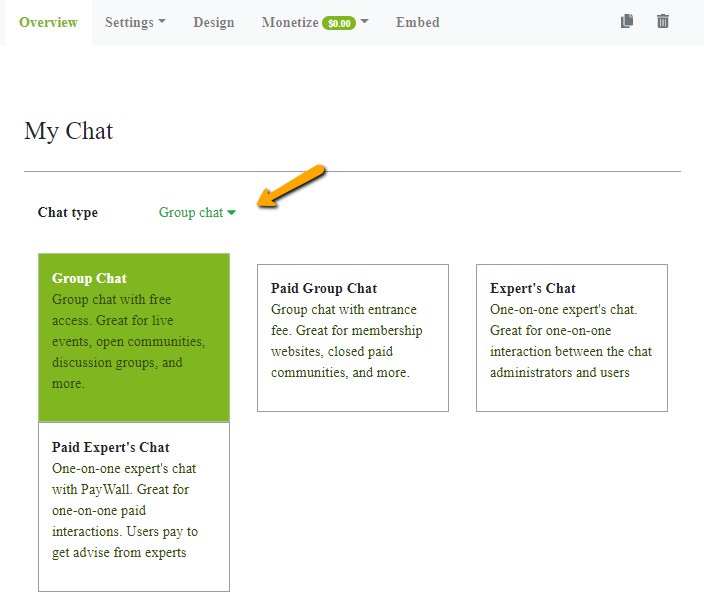 Create your own online learning chat
After discussing all the uses of incorporating an online learning chat in the classroom or even using it remotely, have you decided to use it yourself? If yes, here's a quick step-by-step guide.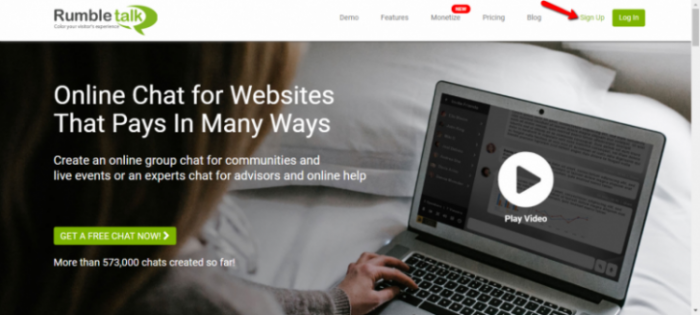 After that, log-in and you will see your admin panel.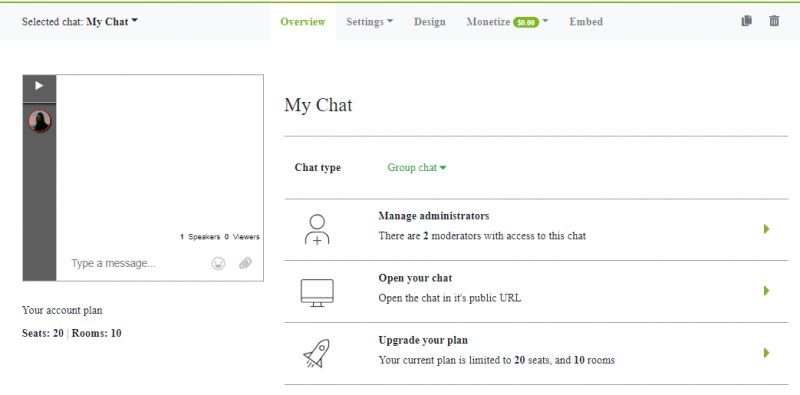 Check the chat type that's best for you as an educator.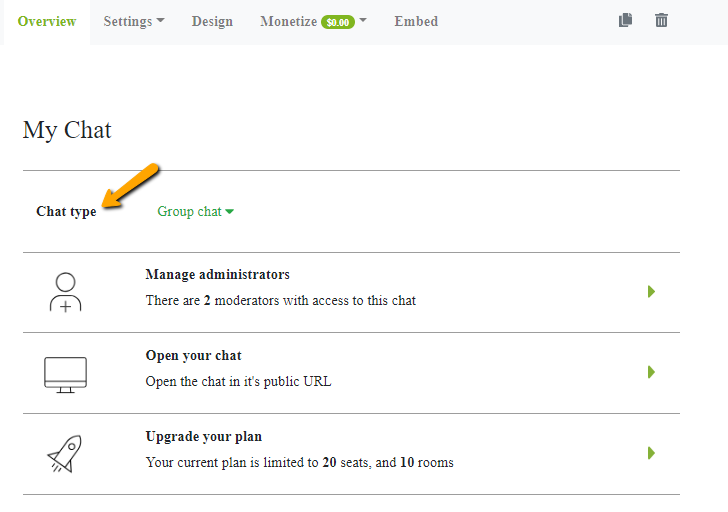 Share your link to others so they can register and become a member of your chat. You can also add them as a user.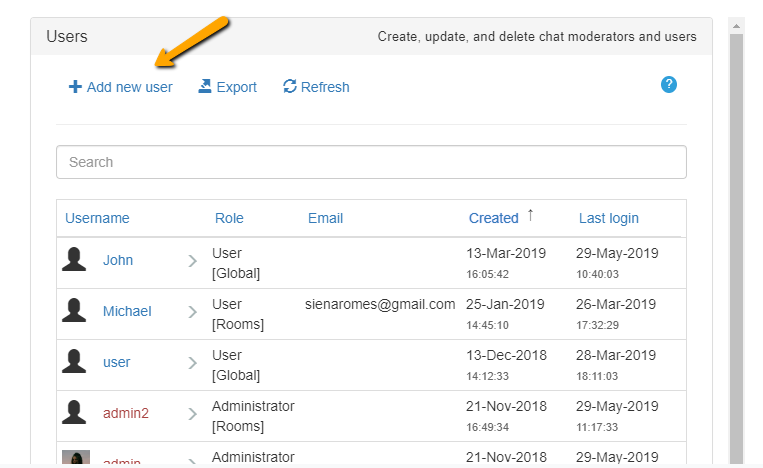 Another option would be to embed your chat on a site. This can be your school's website or your own. You can choose from embedded or a floating chat.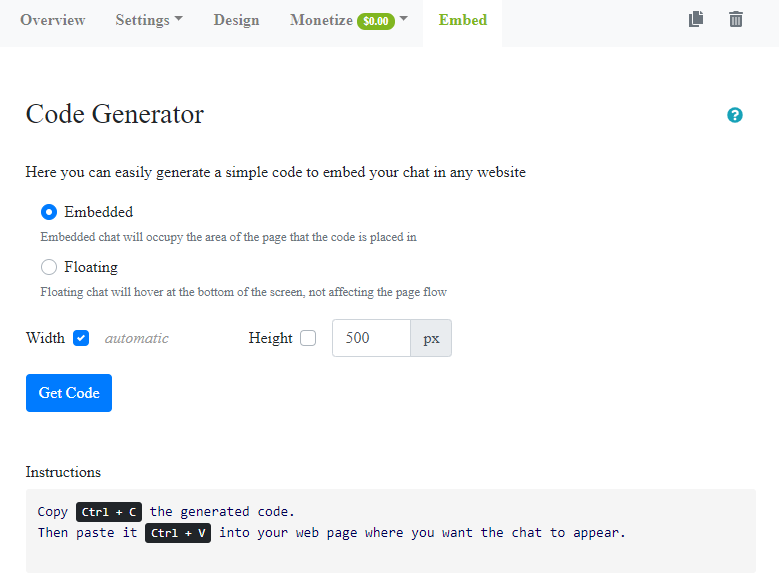 That's it! It's easy to have an online learning chat as long as you have a tool that's quick and easy to understand. No need for long installations.
With RumbleTalk, you can have both group chats and private chats, whichever suits your classroom best. If you want to know more about the benefits of an educational group chat in the modern era, you can check out our blog here. Additionally, if you're an educator who works freelance or in a remote place, you can check out more the expert's chat feature. For embedding on websites, you can check out the different integration instructions as well.
As we are always launching new features and updates, you might want to head out on our social media pages: Twitter and Facebook. Message us or ask any question; we'd love to help!