Remember how payments were made before when you needed to pay for advice or consultancy? We are happy to introduce the new online private payments!
Through private messaging, our online chat service supports online private payments. This means you, as the chat owner, can request for payment from a certain chatter.
Benefits of online private payments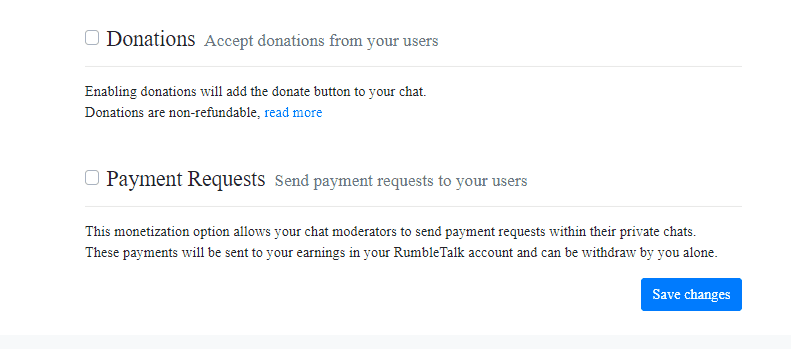 Through payment request, customers will have the option to click the "Pay" button and be redirected to a secure payment portal. In the RumbleTalk platform, we use PayPal. That's already one benefit down.
Second, online private payments are instantly reflected to your account. This means that these are real-time payments. You could send a payment request to a customer, he pays via chat, and voila, you can already see it in your "Monetize Records."
Third, this saves time and effort. Instead of meeting a customer face-to-face, you can just send him/her a payment request.
So, you should take advantage of using online private payments for your website. It can not only benefit you but your customers as well. It makes a new connection between you and your customers.
Online private payments via payment request
Say goodbye to the days where you had to endure long lines just to make a single payment. With the payment request feature, you can send a payment request to your customer with a single click anytime, anywhere!
To activate the payment request feature, follow me through these simple steps!
How is it? Easy, right? The most important thing you need to remember is to save your changes (always)! 
Conclusions
In conclusion, in today's generation, we need online private payments. With the Internet and the progress of technology, we can rely more on our gadgets to make our lives easier.
The payment request feature is something that we added to do just that.
Finally, we've reached the end of this article. Did you learn something new? The real question is: Are you going to use this feature? Tag @RumbleTalk on Twitter and let us know about your experience. You can also read more of our blogs if you don't want to wait! See you next time!