In today's world, we do everything over the net. Probably because it's more efficient and hassle-free. With a click of a button, you're already connected. That's why a chat is one of the best ways for online therapy! In this article, we will discuss the online therapy concept and what the RumbleTalk expert's chat can do to make it more accessible.
What is online therapy?
The main idea of today's post is the online therapy concept, also known as e-counseling, cybercounseling, e-therapy, and teletherapy. It is the same normal therapy you get physically but in the comfort of your own safe space.
Through the power of the internet, a counselor or a therapist can talk to you through your laptop, phone, tablet, or desktop. It all depends on you.
Why bother with online therapy?
Why? Because as a person and a human, we all have our own problems, burdens, and stress that sometimes we just need to get out of our system. Online therapy helps with that.
The licensed and vetted professionals are going to give you the same treatment in the clinic, nothing less. However, if you're doubtful about the effects of online therapy, read this study by the University of Pittsburgh.
If you read it, you will gain knowledge about the effectiveness of online therapy.
What are the tools for communication?
As we have the internet, online therapy primarily works on that. However, these are its primary tools for communication:
Any form of instant messaging
Emails
Video chat/conference
Smartphones with internet/data connection
Real-time Chat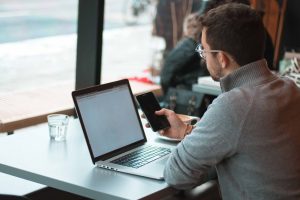 Through the reach of the internet, it can also reach more customers who don't want to go outside for counseling.
What is the role of expert's chat in online therapy?
Expert's chat, being a private chat, can help counselors and therapists communicate with their clients. Here are some features of expert's chat that can help online therapists:
Advice over video chat
Advice over a voice call
Advice over chat
Advice over video chat
In the expert's chat, you can choose video chat if that's where you're comfortable. Furthermore, this can primarily help the counselor and the patient to see eye to eye and they can see each other's body language. To do this, you must do the following.
First of all, log-in your account. This depends on what account you've set.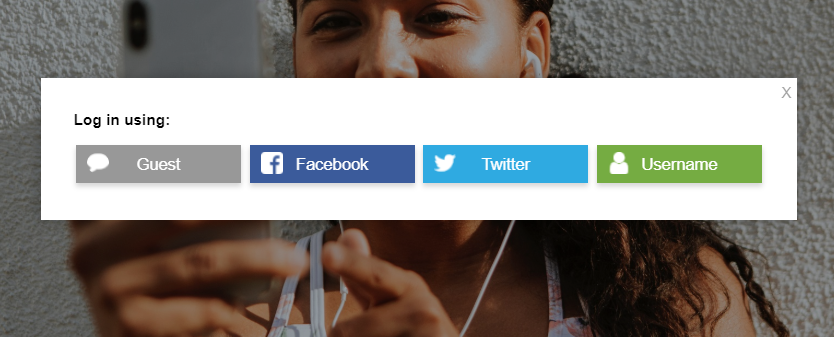 Second, click on the other user's account at the left-hand side to open the private chat.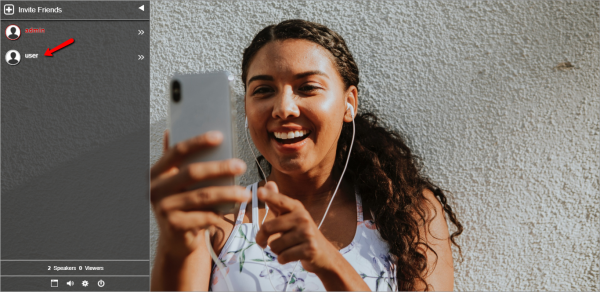 Finally, click the button at the top right-hand corner to start video chatting with the other party.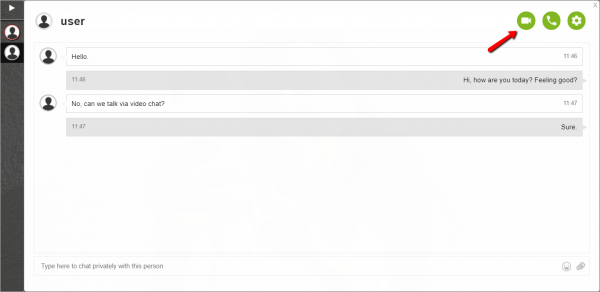 Above all, this makes communication much easier as you can see each other clearly and won't have any problem if the clients are more comfortable with face-to-face communication.
Advice over a voice call
This has the same principles as video chat. However, this caters to clients who aren't as comfortable with face-to-face communication. This can be an alternative for clients who don't want to see eye to eye but want to hear the therapist's voice.
To do this, the first two steps are the same with video chatting.
Just log-in to your account, and then click on the other user's account to open the private chat.
The only difference is the button you will click. This time, it's the button beside the video chat one.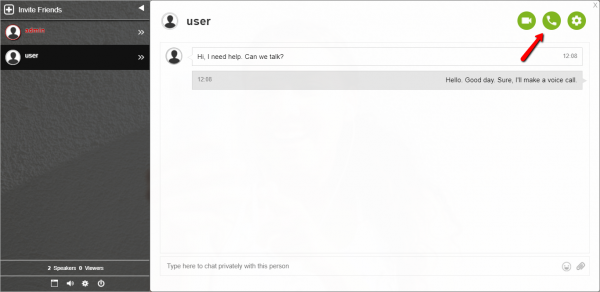 With this, you can start chatting just as like a real phone call. Consequently, this can be advantageous to both the therapist and the client as they can talk freely in their own pace, like if they want to roam or walk around while chatting.
Advice over chat
This is the most commonly used feature in every private chat. Hence, you will have no difficulties in using it. This is for clients who are not comfortable in the aforementioned chat types.
Just like the first two steps of video chatting and video calling, the same goes for a chat. Log-in to your account, and then click on the other user's account to open the private chat.
In there, you can already start chatting! Just type your messages in the bottom box.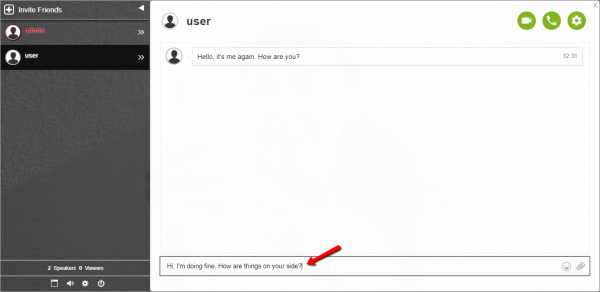 The advantage of this feature is that every time you log-in with the same account, you will still see your previous messages.
What will experts and users see in chats
In every private chat, only the chat owner/expert can see other users. This means that clients can only initiate conversation when the counselor is online.
Here is an example of what you would see in the chat:
For chat owner/experts, this is what you will see when no one is active in the chat:
When someone is active, it will appear in your chat. Furthermore, you can now start chatting with the other user.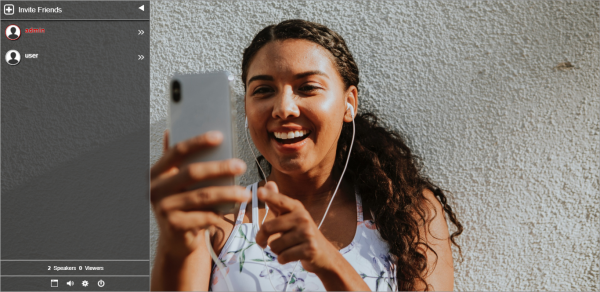 However, for customers/clients, this is not the case. When the chat owner is not active or online, this is the only thing that the other user will see.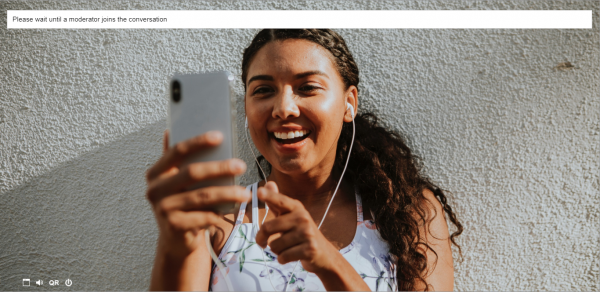 Unlike the chat owner, who can see the list of active users, the clients/customers cannot do that.
Now, if the chat owner becomes active, the customer can now chat freely with him/her. In addition, he/she will also see the previous conversation they had if he/she logs in with the same account.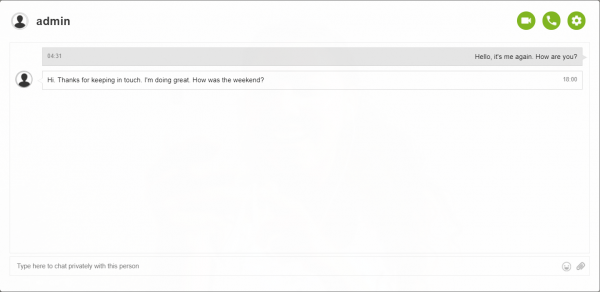 The future of online therapy
This year, we've become more aware of mental health issues. Due to that, many people are now coming out of their shell and facing their issues. Social media and the internet are the most accessible places. As a result, online therapy will be more recognized and it will serve its purpose more than ever.
At RumbleTalk, we value communication. Not just communication, but building relationships. With online therapy, you can make that connection. To know more about the expert's chat feature, you can follow this link.