You're very excited about the new community that you're building on your website. Tons of people are getting in, talking about your product, sharing experiences and ideas, giving you direct feedback in the private chat —it couldn't be more perfect.
But, then, of course, things don't always go to plan. So you'll need to be prepared to take your community and help them grow. They need YOU for that.
To give your users the best experience ever, help them understand the platform, to see that actually it's so simple to use—we made it for you.
Imagine that you are in a chat room with different people. You're all talking about this new product that you are going to launch and how it's going to be the best event of the year. You are talking to your people and everybody is participating and giving you valuable feedback.
Then, imagine that a specific follower wants to talk to you in private because it's the only way to get your full attention, and some of them don't want to share questions with everybody on the chat. Sometimes they NEED to talk to you face to face, and they will feel pretty special about it.
So, they will be able to do it, OR NOT, according to your needs as admin of the chat.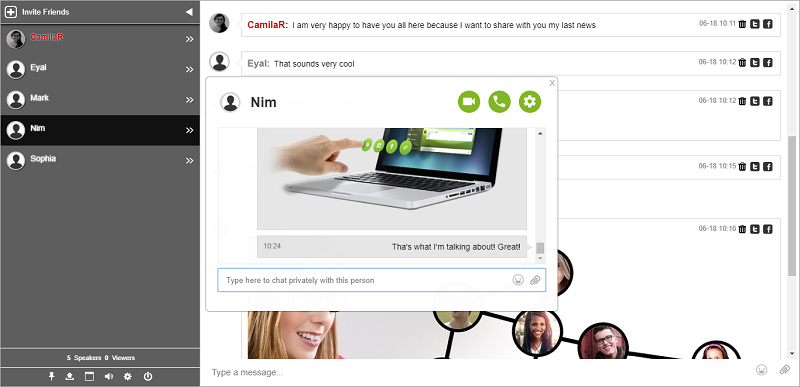 Now it's time to get down to business. After all, it's not worth having a Ferrari if you don't know to drive. To write this blog, we spoke with many users about their needs, and so here we'll cover how to take the best approach with the private chat tools, and how to master it like a pro.
Here is the list of the 8 top tools that will help you to take the best advantage of private chats to handle your chat as an expert!
Private audio and video calls
Framed chat messages
Private new message's indicator
Private chat transcript
Ignore option to some (annoying) users
Live media options
Admin differential color
Remove the "Invite friends" button if you don't need it
Now, I will like to go deeper, one by one. So when you finish reading this post, you will manage it like a real boss!
Private Audio and Video Calls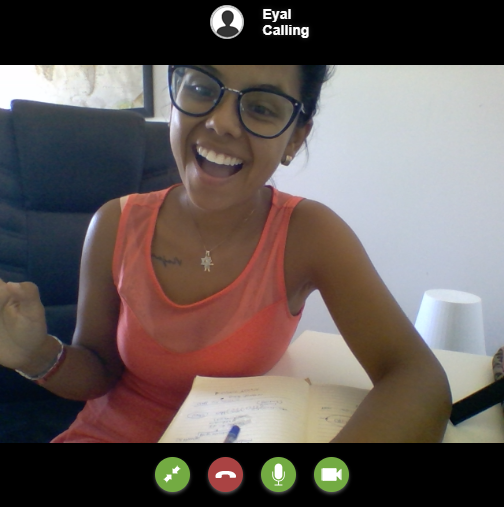 These two options are the cherry on the top of that vanilla ice cream. With them, you're able to have the most direct and real conversation that exists in the human world! Cheers!
Framed Chat Messages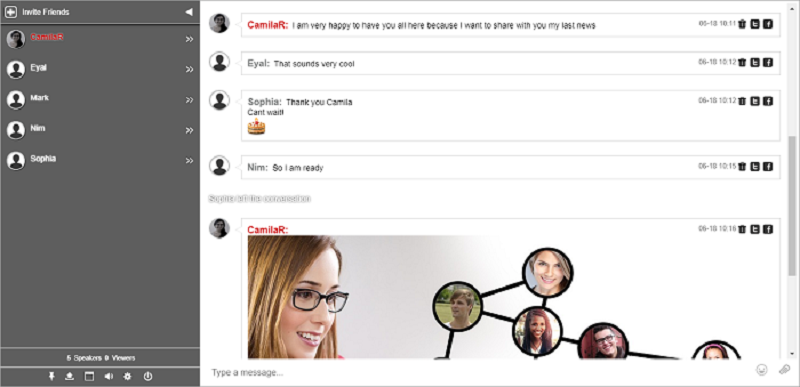 In a bubble-framed chat, it's more than clear who is saying what. It's going to keep it simple for all the users to understand each others' ideas. So, not only the chat room, but also the private chat is single-framed and you easily can see who the sender/receiver is.
Private NEW message indicator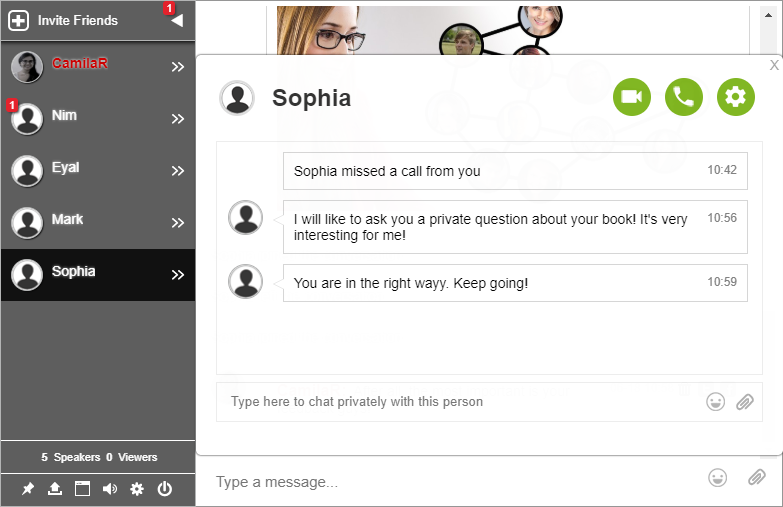 After many requests from chatters, here is the much-awaited indicator of new private messages on the image from the sender. Whoopee! So you clearly will see from the right side who is sending you a secret message even if you are having another conversation.
Private chat Transcript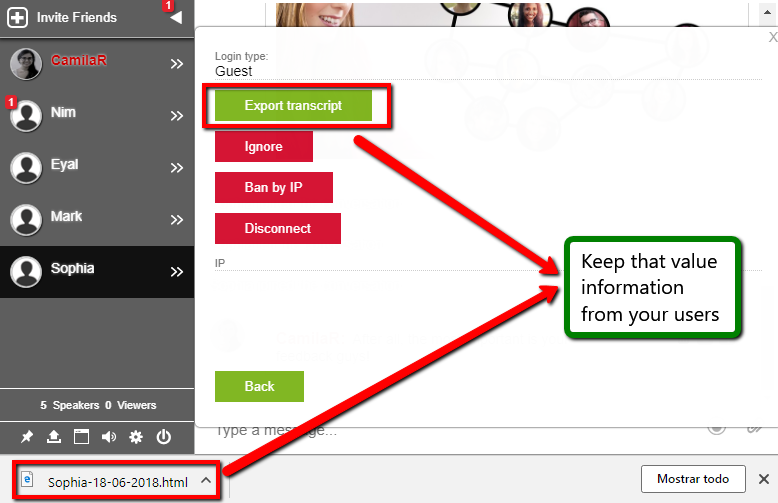 So, who cares about storage the hundreds of words with information about the tastes and value content of your users? Well, actually many people were asking for this. Technical, but very useful information!
Private chat history is saved in your computer until you close the browser. Just remember that you, as an admin, can't access another user's private conversations. It is simply not polite to do it and in some countries not legal. We know how to keep a secret, in secret.
Admin differential color
This is the easiest way for users to find you. But still, it's your own chat, so you can change it anytime with CSS basic rules.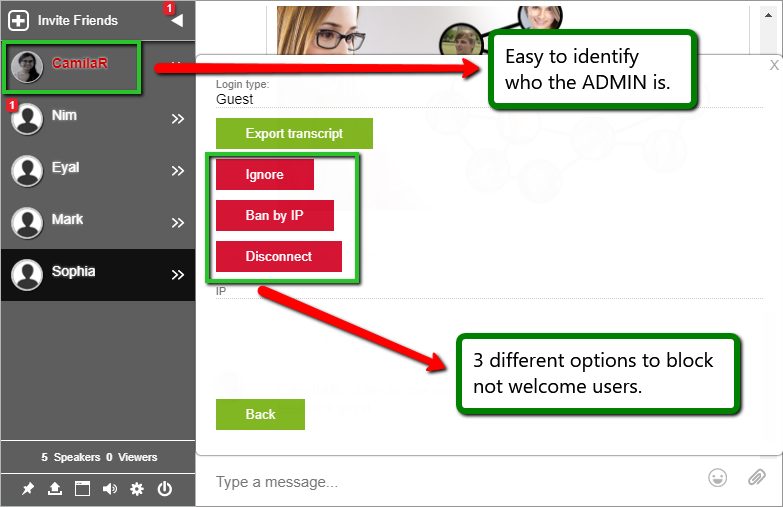 Ignore option to (some annoying) messages/users
Stop seeing private messages from specific users that you don't want to, without exiting the chat.
Live media options
Share links, images, and YouTube videos. So basically anything that will be relevant for your community can also be sent in a private chat. To do it, just click on the little attach icon.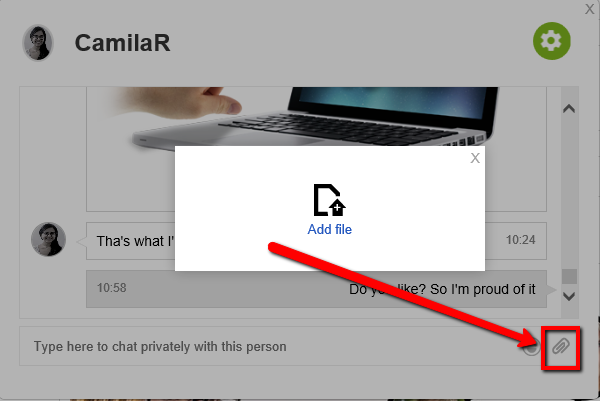 Remove the "Invite friends" button if you don't need it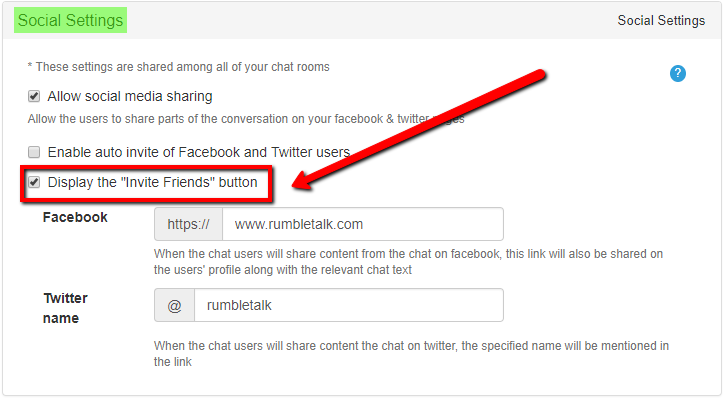 Not relevant at all for your registered community? Just hide it in the Social Settings window.
So, tell me, which of these tools do you find the most useful for your community? I will be very happy to hear from you, feel free to contact me at camila@rumbletalk.com. I totally believe that after these recommendations you will manage your community easier and so much faster! And, just in case, if you finish reading and still don't have your own community, this is your chance to sign up and start enjoying it today! https://www.rumbletalk.com/