Copy from the address bar, or right click on an image and choose 'copy image address' or similar from the pop-up menu.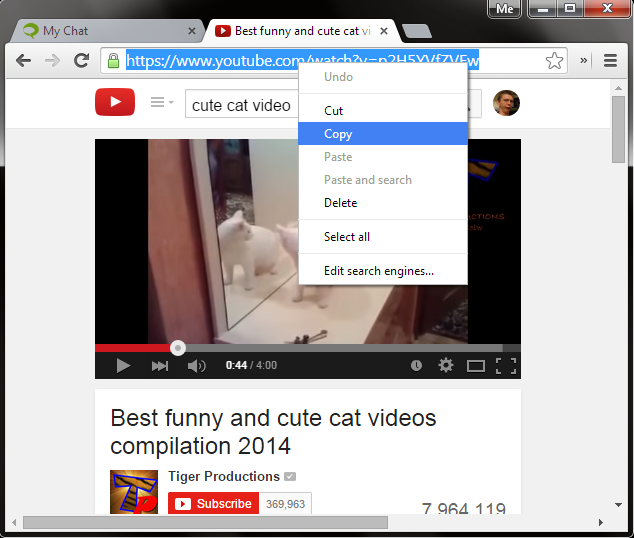 ---
Paste the address into the message area and press return.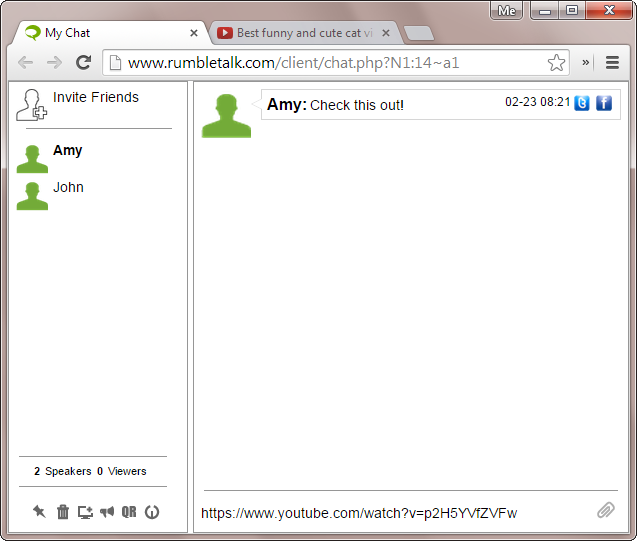 ---
If you've pasted the address for a YouTube or Vimeo video, it will automatically be embedded into the chat.