Then switch to the 'Offline' tab.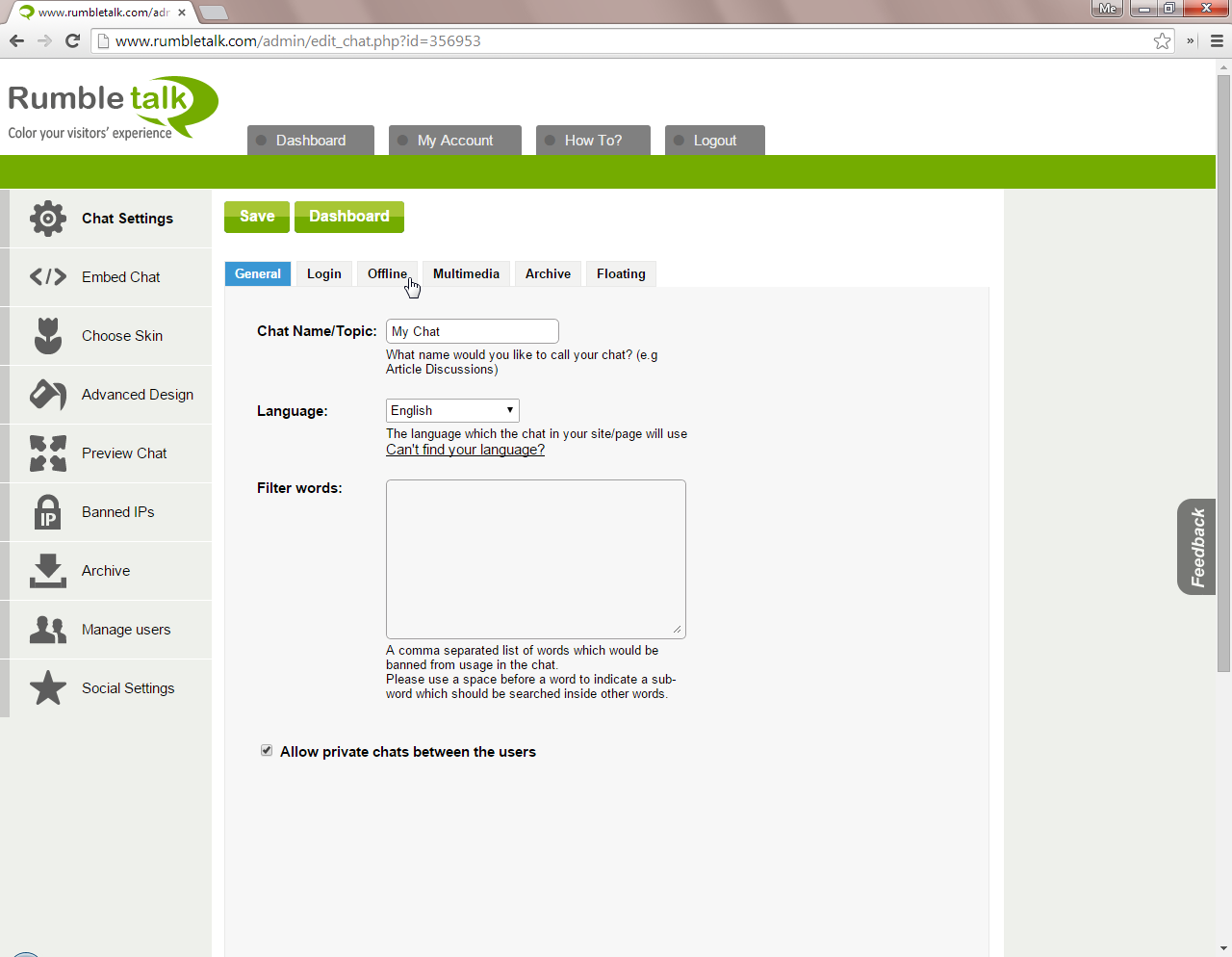 ---
Check the check-box and click 'save'.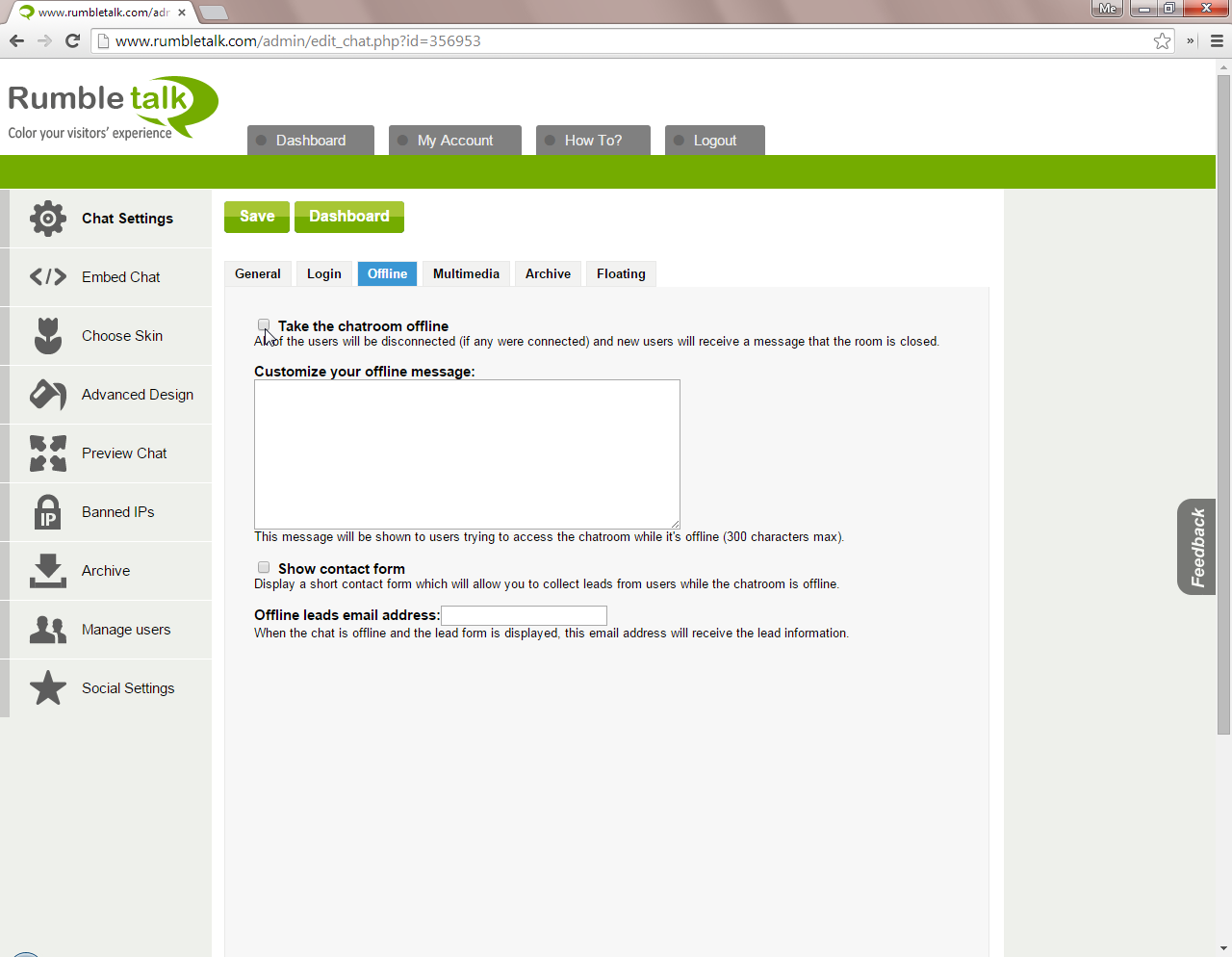 ---
Any logged in users will be logged out, and the default offline message will show.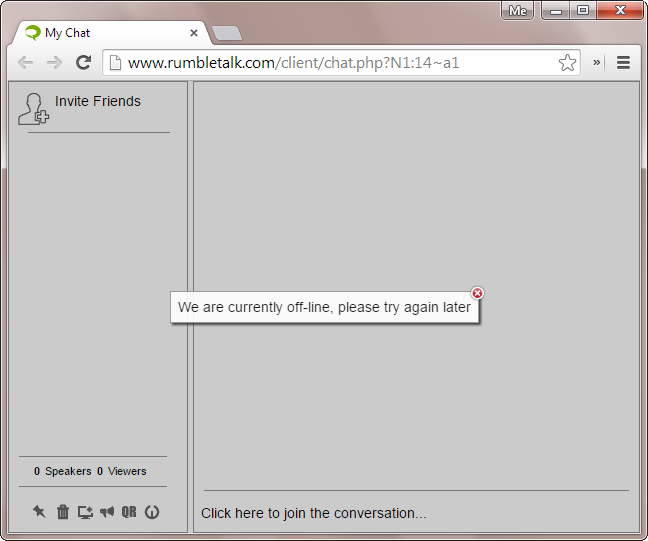 ---
Once all are disconnected, you can uncheck the checkbox , save and all users will be able to login again.