Moderated chat is a type of group chat. In a moderated chat, users can send messages that will then need to be approved by a chat admin before sending to all.
RumbleTalk makes it easy to approve and delete messages.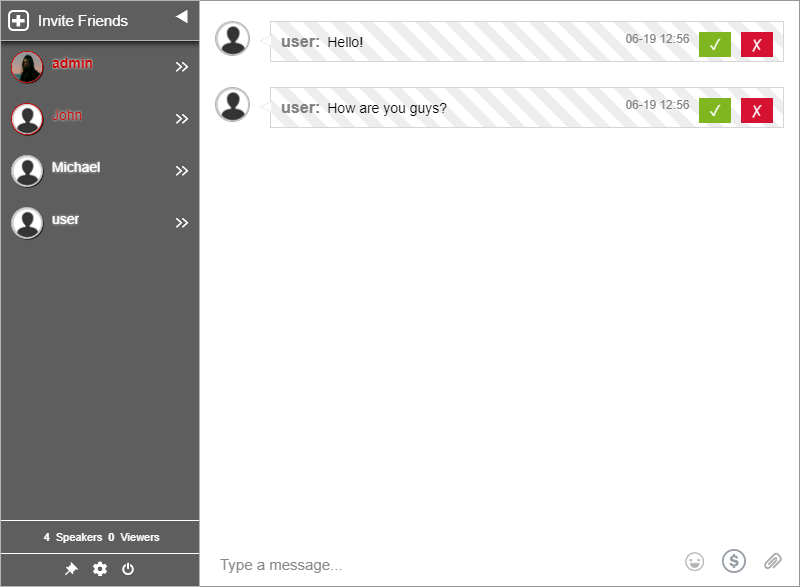 Moderated chat is useful for Q&A sessions or live events.