A group chat for online traders is essential for social trading. As a trader, you can share graphs, estimation, technical analysis, and tricks among colleagues or peers in private group chat rooms or sell your trade secrets for a fee.
Trading in a community gives you the advantage of trading together. Or, if you have your own expertise and record, you can trade secrets with your community.
So, how do traders use a group chat platform? They need a platform that is able to keep up with today's technology. That's where a group chat comes in.
Membership access only
In a membership-only site, embed a group chat where you can share your trading knowledge with members. To create a membership chat, here's what you need to do.
First, create an account on the website.
Second, copy the provided line of code. Then, paste it to your website. You should immediately see the chat room on your website.
Lastly, change your group chat settings the way you like.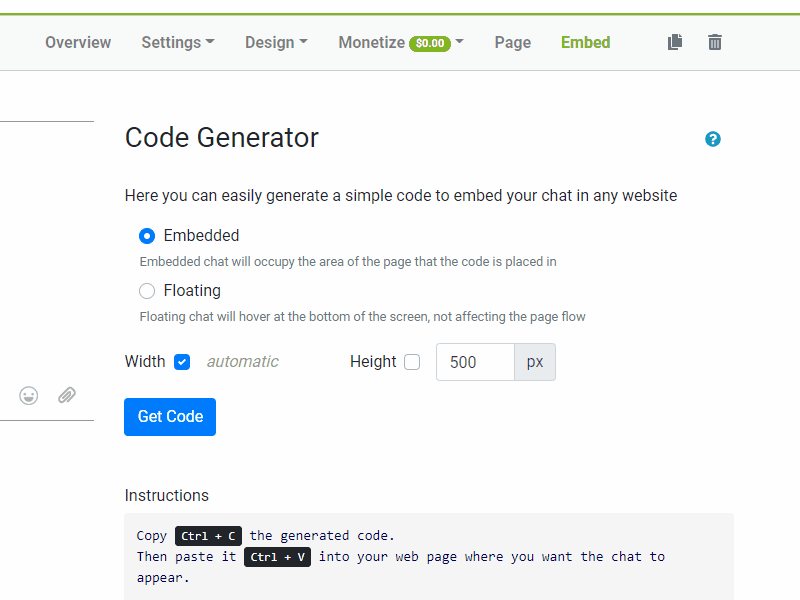 Here are the different ways you can set your chat.
Open chat – Allow multiple logins such as guest, Facebook, or Twitter.
Registered users only – Only users that are registered via the Users tab can enter the chat. When you want to add a user, you can simply click Add new user and set a username and password.
Userbase – If you have a userbase dedicated to your site, then you can choose the automatic login option. When they are registered to your userbase, they will automatically be logged in to the chat.
You can see all of these options in General & Logins > Login Options.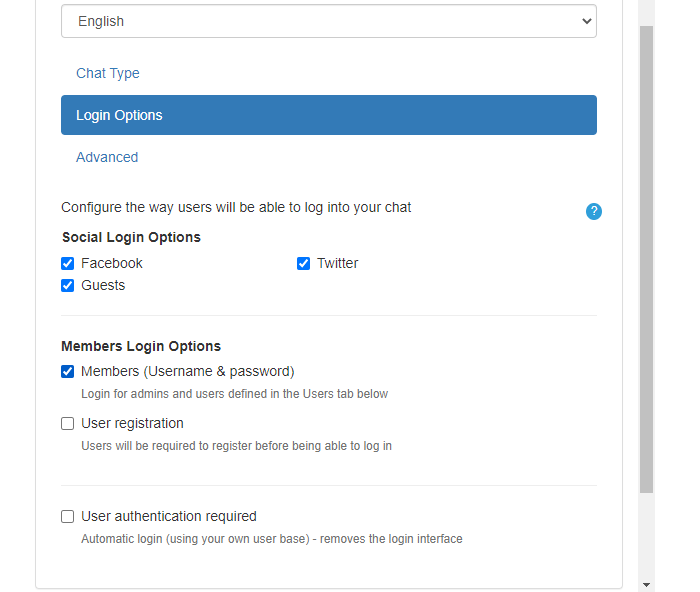 Exchanging trade secrets
You can make the conversation more productive by sharing files that are relevant to trading. Send images, pie charts, graphs, and more. With the file-sharing feature, directly attach files and images to the group chat.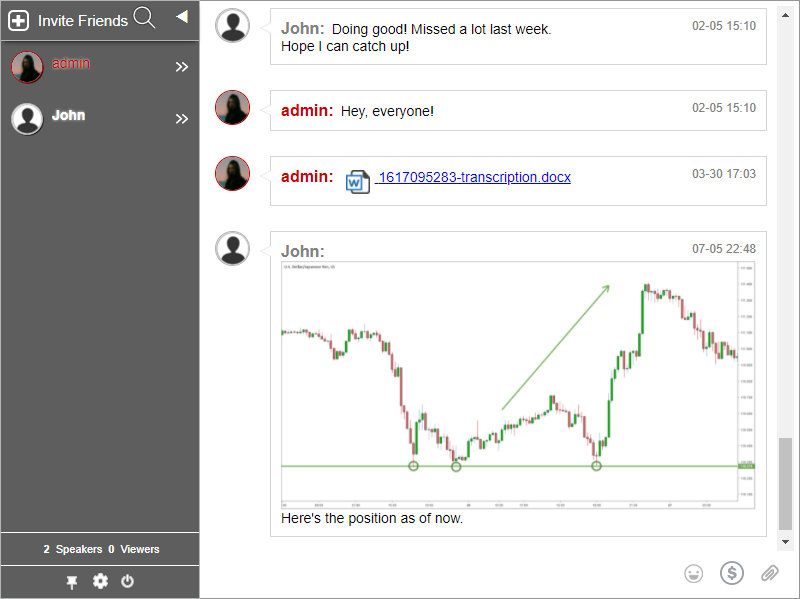 There's no limit to the number of messages or files you can send. So, share every piece of information that you can.
Become a trade advisor
As an online trader, trade secrets are important. This is your expertise and knowledge of years, so you would need to discuss tips like these in a one-on-one conversation.
You can make use of the private chat within the group chat to hold one-on-one conversations with your peers if they need trading advice. Another feature that you can only do in the private chat is audio and video calling, which is also handy if you want to do in-depth trade meetings.
If you need a chat that works primarily as a one-on-one conversation only for chatters, then you can check out the private chat type.
Online traders sharing knowledge
Trade secrets are not easy to learn. You've worked hard for it through years of research and experience. Therefore, if you're confident as an online trader, then you can create a community of online traders and share your tips and tricks of the trade.
Since you have a dedicated platform for your trading conversations, you don't have to exit your website to talk with another trader or close a deal. Having an online community dedicated to trading will make trades easier as anyone can pitch in their ideas and what's good to invest in according to the market.