In the past, hosting a convention was complex and expensive. Now, it is common to take your convention online. Why online? You can save on different costs and save time to produce everything.
A chat platform can give you a solution for taking your convention online. What it means is that you add a convention chat into your website or use a minisite, where you can host your convention.
See how you can transition your in-person convention online with a chat platform.
Different chat types you can use for your convention online
Conventions vary from their usage. Conventions can be meetings, town halls, conferences, discussions, Q&As, or more. Since conventions have many types, you also need different chat types to choose from.
Currently, there are three chat types, which are group chat, expert's chat, and moderated chat. Each has its own paid options where you can add paid access.
For a convention, we recommend using group chat and moderated chat. Let's take a look at each one.
Group chat
Group chat is a normal chat that you can use on a daily basis. Everyone can chat without limits. The group chat is usually used for meetings or discussions where everyone can share their insights.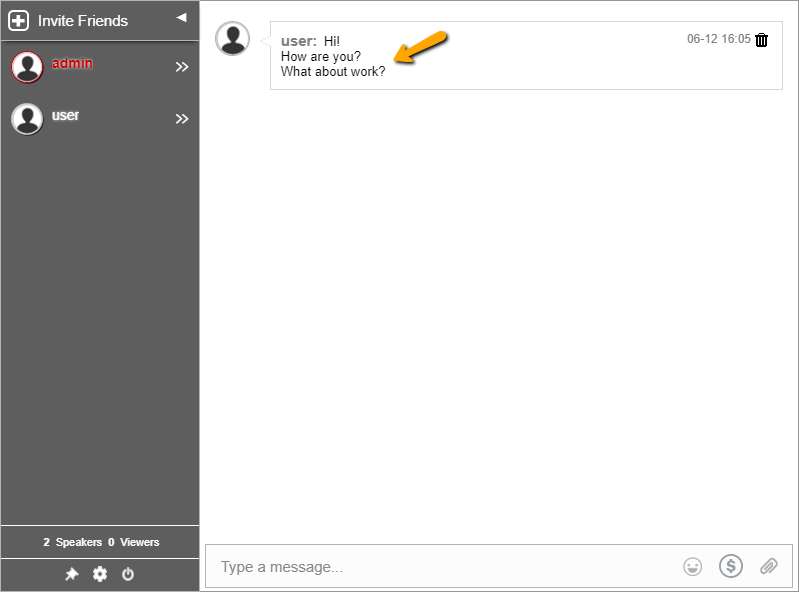 Since anyone can share their opinions, they can also share files, images, or audio/video messages in the group chat.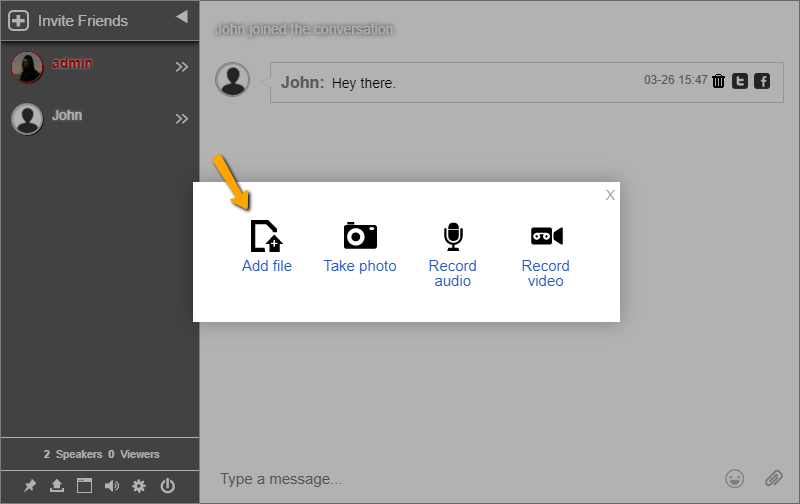 Want to discuss something in private? Private chats are also available in the group chat. In there, you can hold one-on-one video calls with other users in the group chat.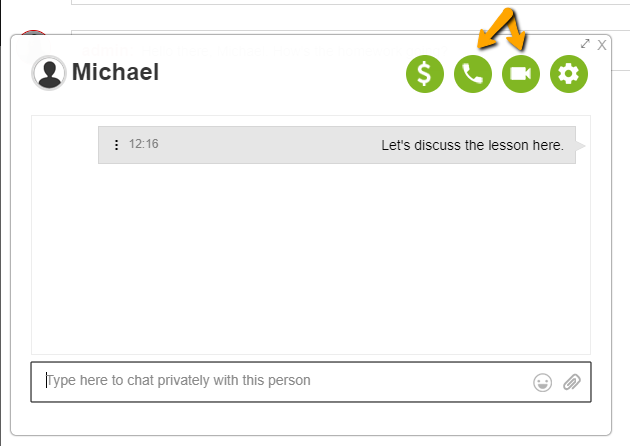 Moderated chat
The moderated chat is another chat type made for conventions. You can use the moderated chat for Q&As or any other convention that needs moderation.
As the moderated chat lets admins pre-approve messages before they get seen by all chatters, the admins then act as the chat moderators.
Admins are the only ones who will see every message sent in the chat room.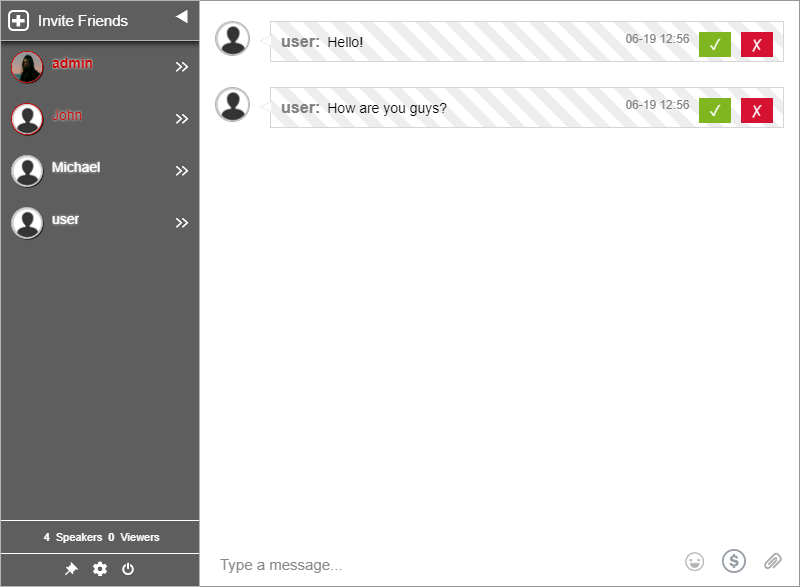 Non-admin users can send in their questions. However, they will not see other users' questions unless the admins have approved it.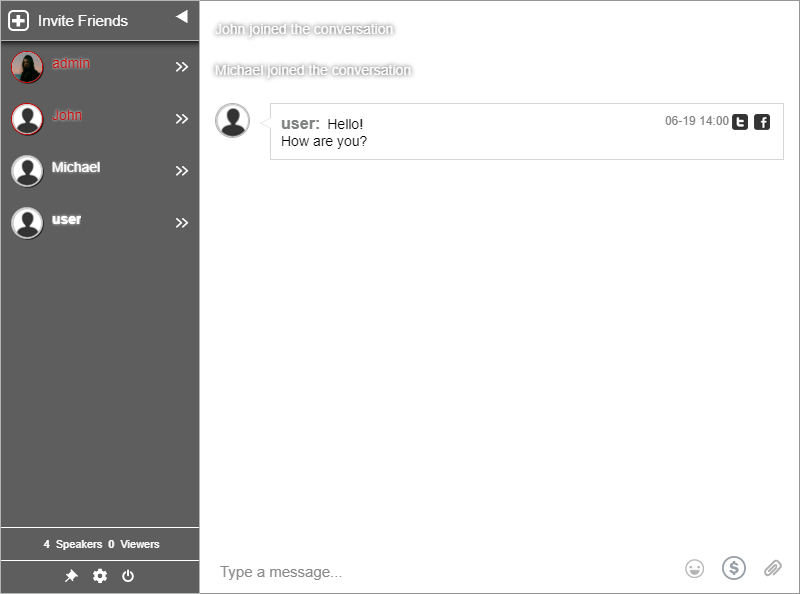 So, if you need a chat companion for your Q&A convention, try using the moderated chat. It will keep incoming messages in check and spam/trolls will not have a chance to enter the conversation.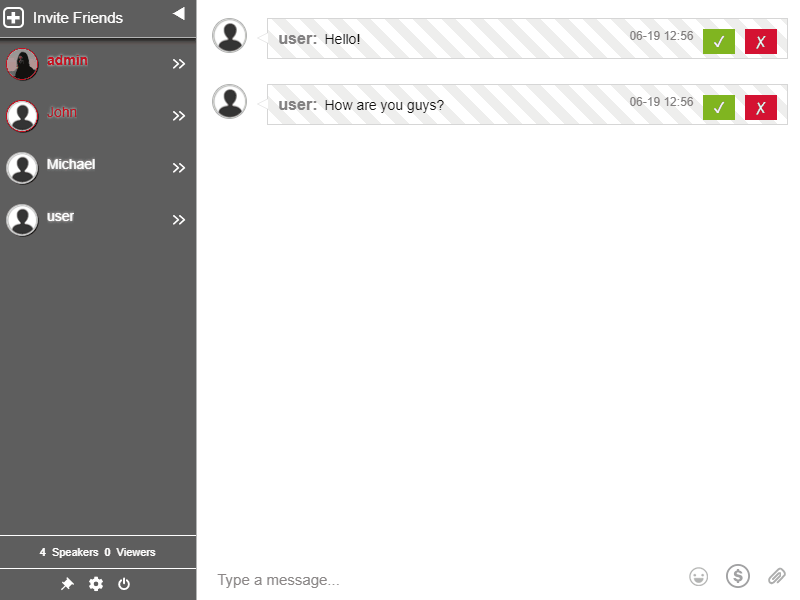 Add chat rooms for your convention online
Have a huge convention online? Add more chat rooms! We allow users to upgrade their chats if they want to.
Each user can add up to 12 more chat rooms normally. If you want to add more, then contact us. We will manually add it for you depending on your convention.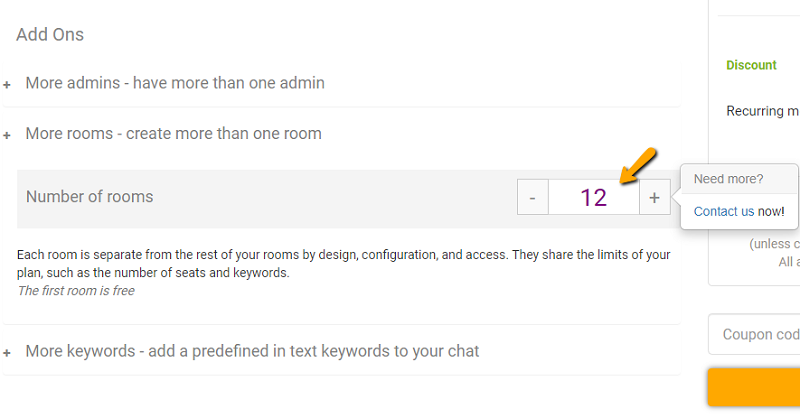 Also, you can add chat rooms on one page. This means that you can hold a huge convention with multiple rooms. Each room can have a dedicated topic or speaker.
Need more than just chat rooms? Check out the Get more page and you can see the other upgrades for your chat.
Integrations
Are you holding your convention on a third-party website? If yes, then you can embed our chat on another website.
Currently, we have compiled 19 integration instructions for different websites.
You can also embed our chat manually on your website. With our code creator, you can copy and paste your chat's code into your webpage.
Here's a short guide.
Log in to your RumbleTalk account and click on Embed.
Click the Get Code button.
Copy the code in the code box.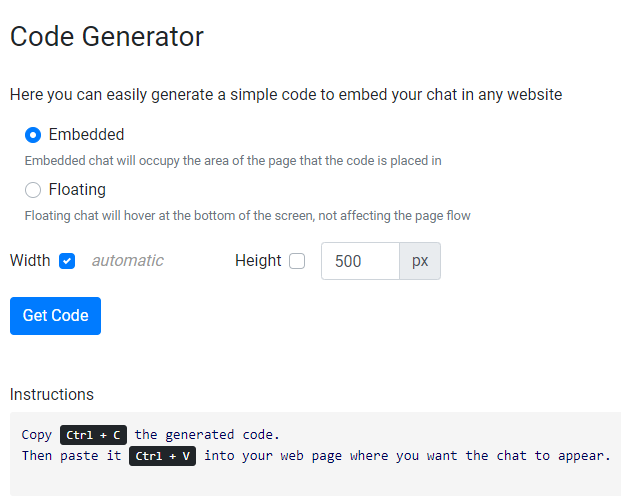 We are also available as a chat plugin on WordPress. Just search for the RumbleTalk chat plugin. Or, you can download it here.
Minisite + YouTube Live
Don't want to go all the trouble of creating a website for your convention? Then, use RumbleTalk Pages for your convention!
RumbleTalk Pages allows you to create your own page, like a minisite. You can link your YouTube Live link on your page.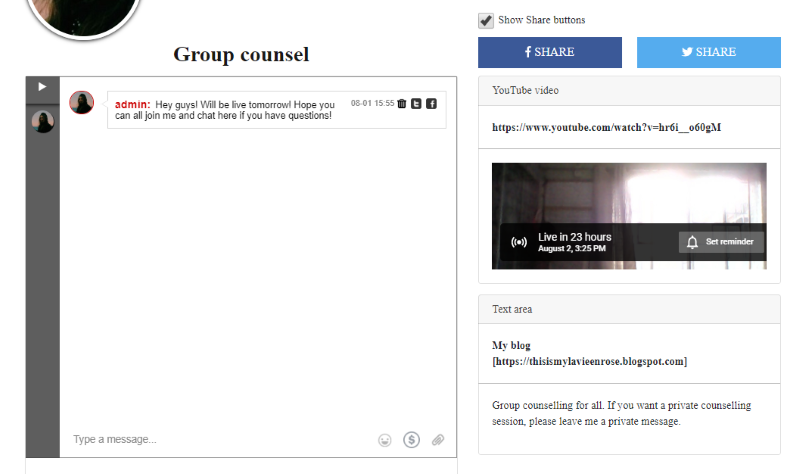 Other than that, you can also link your social media pages and put the necessary info for your convention.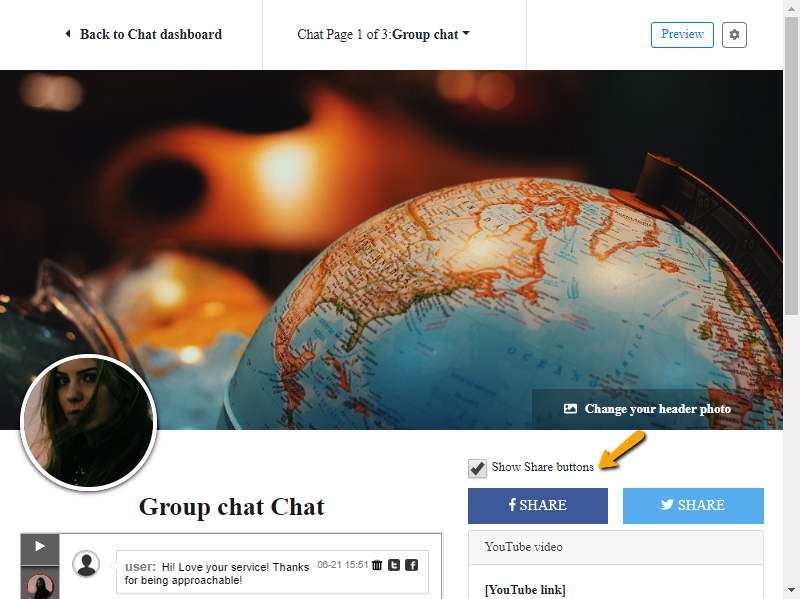 When you create your page, it's already pre-made with a template. So, you can just edit the template accordingly.
What's more, you already have your chat next to your YouTube Live. It's automatically there to accompany your convention online.
Taking your in-person convention online
As you reach the end of this blog, we hope you took some notes for your next convention online. See how easy it is to transition?
Additionally, conventions don't have to be costly. Therefore, it's your choice to grab the chance to hold your future events online.
Especially in digital times, online conventions might even be bigger than in-person ones. Furthermore, you can enjoy it in the comfort of your own home.
Try it for yourself and see the difference.