In today's modern world, we must use what we have to cope with the new normal. Hosting meetings, live events, and conferences in an online group chat is the new normal.
Since physical meetings and confrontations are being limited, meeting online is the only alternative. There's also the expenses that you have to pay when you go out such as food, drinks, or wherever you're going to meet.
Here's a sneak peek of the new normal usage of an online group chat.
Online meetings
Online meetings are usually held by companies or remote teams. So, a group chat is the best chat type.
In a group chat, anyone can chat with anyone. Not only that, but chatters can also send documents, images, and audio and video messages.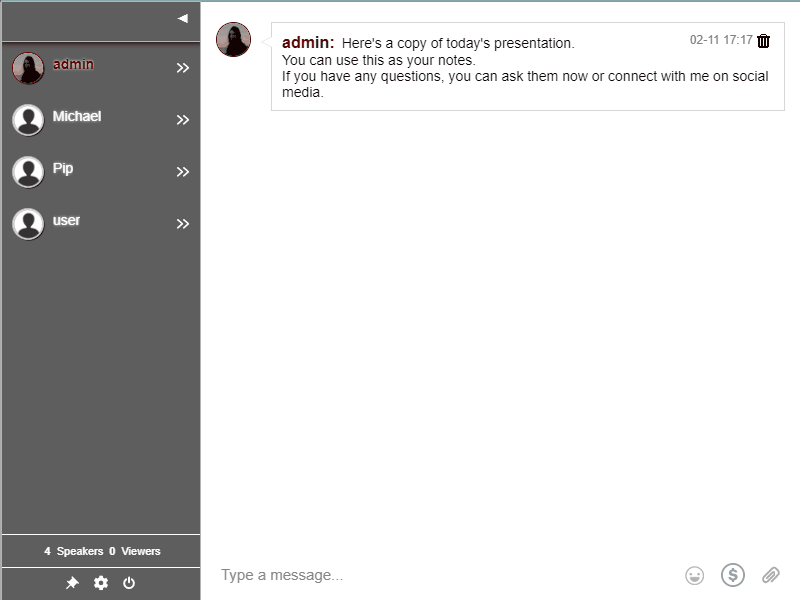 If you want to talk to someone in private, you can. Private chat is also available in the group chat.
In a private chat, you can talk in one-on-one conversations with another chatter. You can also hold private one-on-one audio and video calls.
If you need to talk about private matters such as promotions, a private chat is a way to go.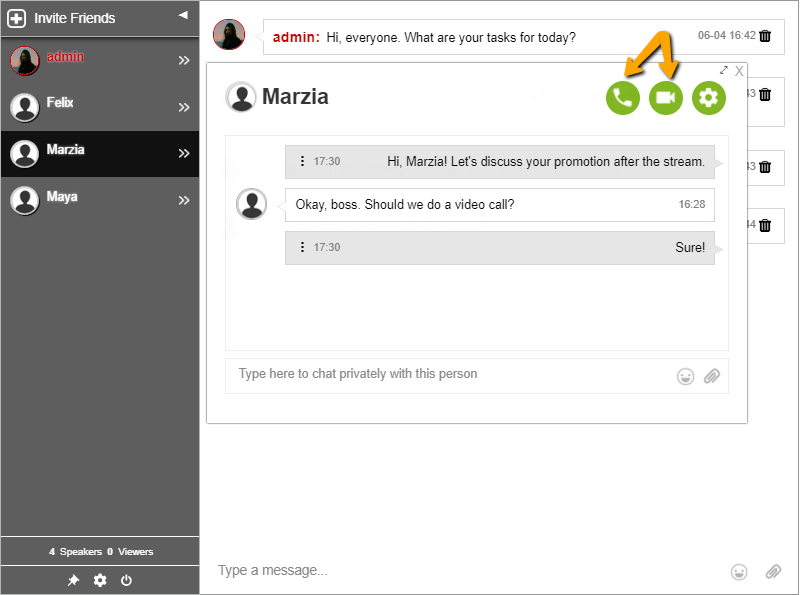 Live events
Since the new normal, traditional events and concerts are out of the picture. However, with an online chat next to your live stream, live events are now possible.
If you embed RumbleTalk to any website, you can use it as a chat next to your live stream.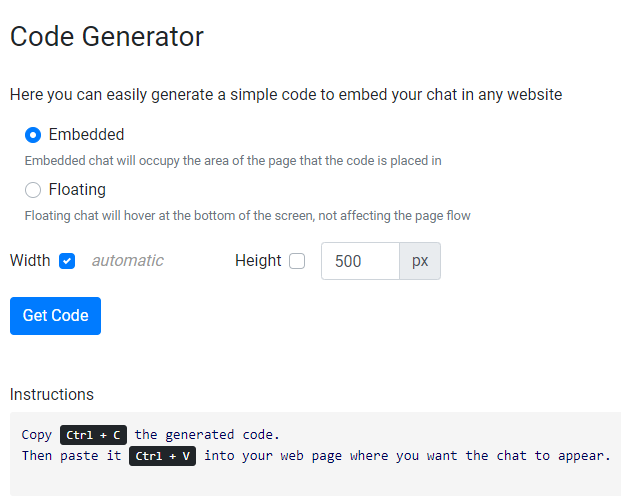 To embed the RumbleTalk group chat on your site, follow these steps.
Go to your admin panel and click Embed.
Choose from Embedded or Floating, which means that your chat will appear as embedded or a floating icon on your site. If you want it next to your live stream, choose Embedded.
Copy your code and paste it on your website.
See your chat next to your live stream!
In addition to adding a chat next to your live stream, you can also use Rumble Pages to create your own minisite. You can use this directly on your admin panel.
Just link your YouTube Live link to your page and you can immediately chat with your audience.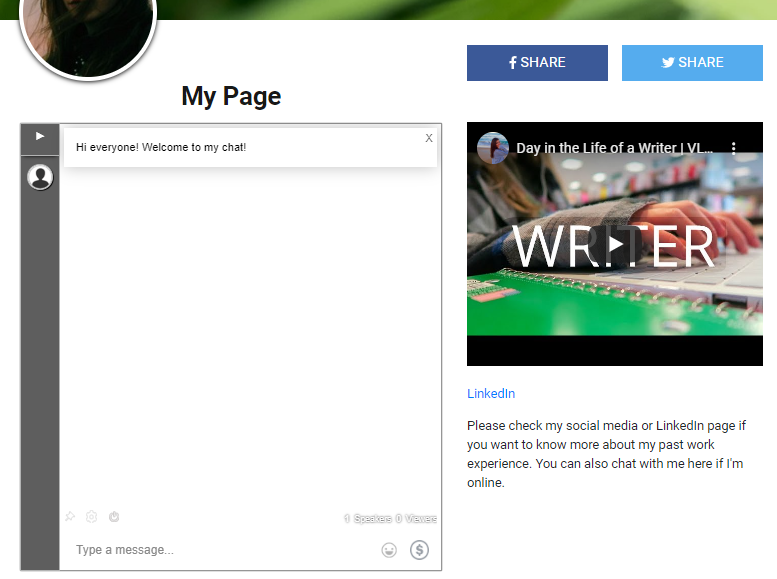 When you hold live events on your minisite, you don't have to embed your chat. It's already there since RumbleTalk works as a chat platform.
If you want to chat and stream in parallel, choose from the two options above.
Also, the moderated chat is best for live events. Since admins can pre-approve messages before they are seen in the chat, admins can monitor inbound messages from your audience.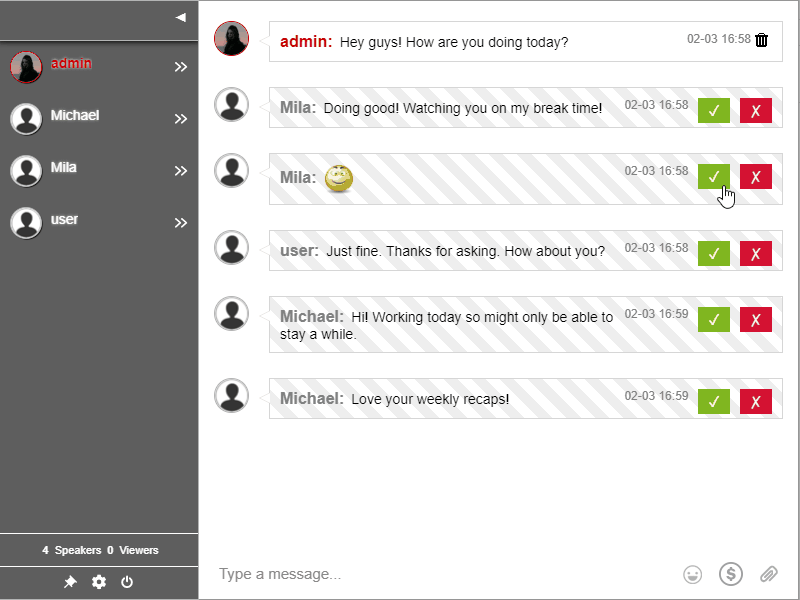 It's up to you how you'll use it, be it for Q&A or a moderated chat for live events. Just know that only admins can approve messages, while non-admin users (audience) need to wait for a message to be approved before they'll see it in the chat room.
Community chat
Offline communities are now going online. Because of technological advancement, switching from offline to online is easy.
At RumbleTalk, you can use a group chat to talk with your community. The group chat allows you to talk with anyone that's in the chat room.
Your group chat can be open to anyone or you can keep it private for members only.
Which login options you enable will determine your group chat availability.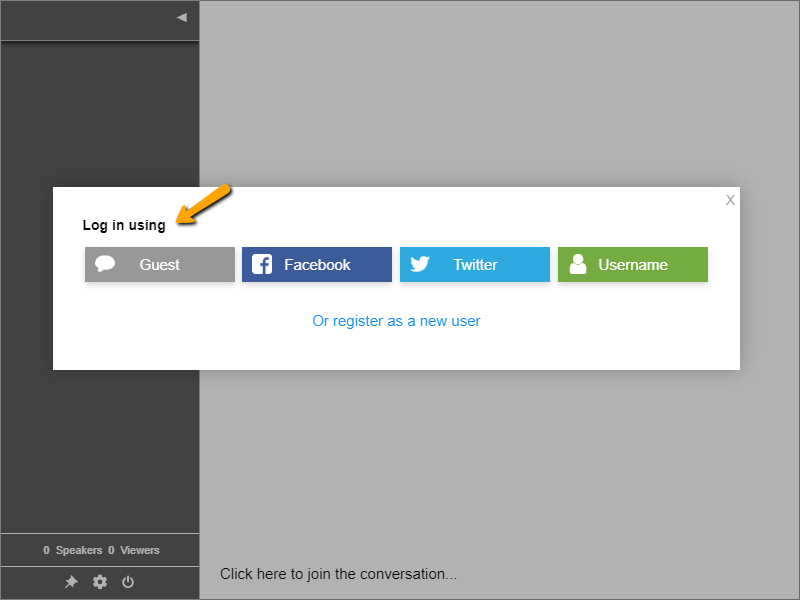 If you don't want other than you members to enter the chat room, disable the other log in options on your admin panel. To disable the other log in options, follow these steps.
Go to your admin panel.
Choose Settings.
Click on General & Logins.
Choose Login Options.
Now, check or uncheck the login options that you want for your chat room.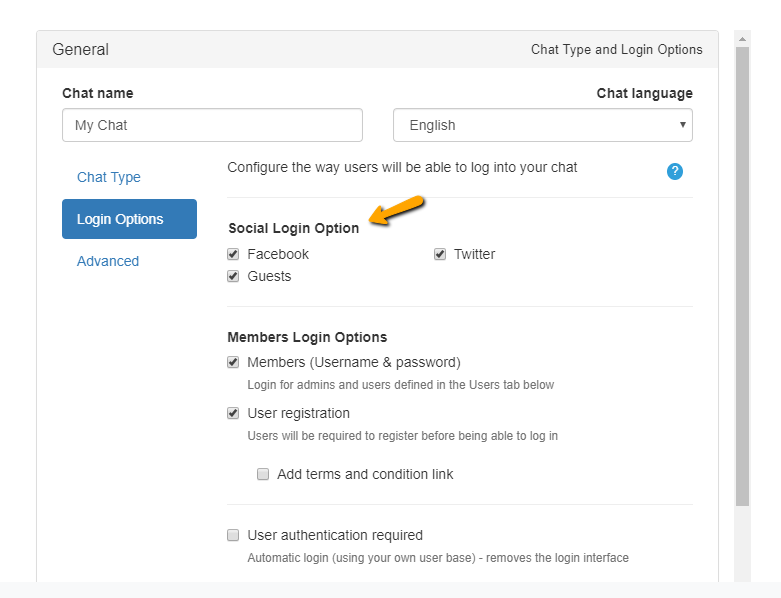 Having your offline community available online is a good way to face the new normal.
Facing the new normal with the help of an online group chat
With the new normal in tow, online group chats are helping the economy to grow and keep up with the changing times.
Even though you're in quarantine, lockdown, or practicing social distancing, you are still connected through the internet. You won't miss a single thing as long as you have an online group chat.
If you want to know how you can get your own online group chat, visit our YouTube channel to help you get started.