If you're a RumbleTalk user, you must be already familiar with Rumble Pages, our minisite equivalent. We've upgraded your experience so that every page can be added with a password.
Since it's a page password, this only applies to Rumble Pages. Therefore, it won't work on your chats or any other feature.
Let's start exploring the new feature!
Adding a page password
Currently, there are two ways to add a password for your page. These are the following:
Firstly, when you haven't published your page yet, you can set a password when you click the gear button at the top right.
This gear button serves as the page settings. You can also see here your reserved page's name, the publish button, and the logout button.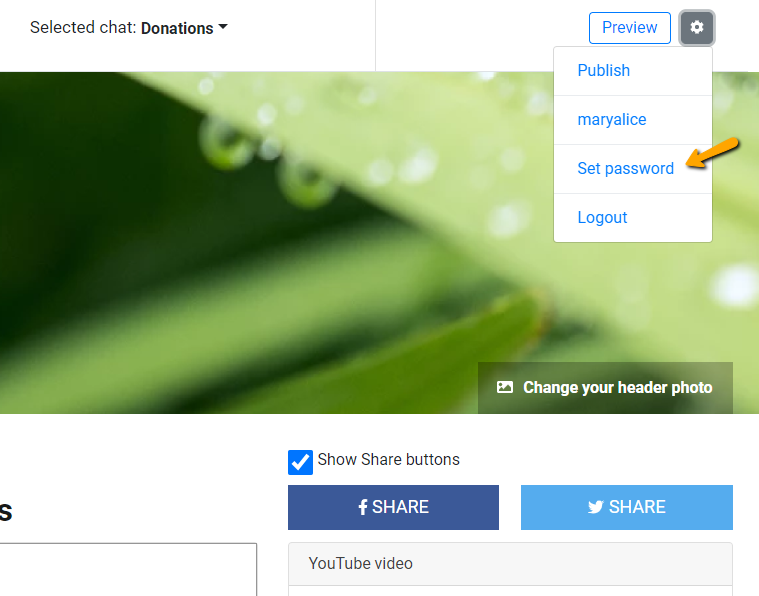 So, your password must be between 6 and 50 characters and cannot contain commas. Any user opening your published page will be required to type it before they can access your page.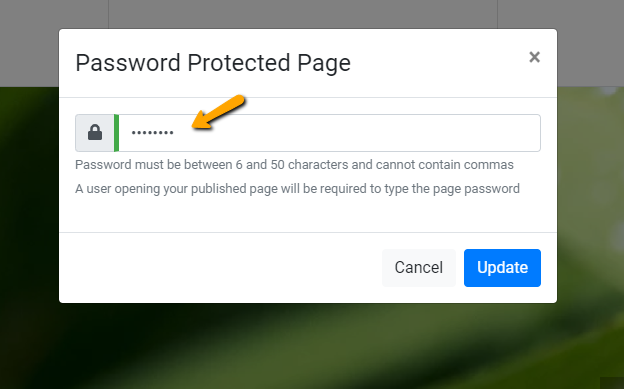 Secondly, when your page is already published, you can then change its password. To change your page's password, follow the steps above.
Before, it was Set password. After publishing, it became Change password.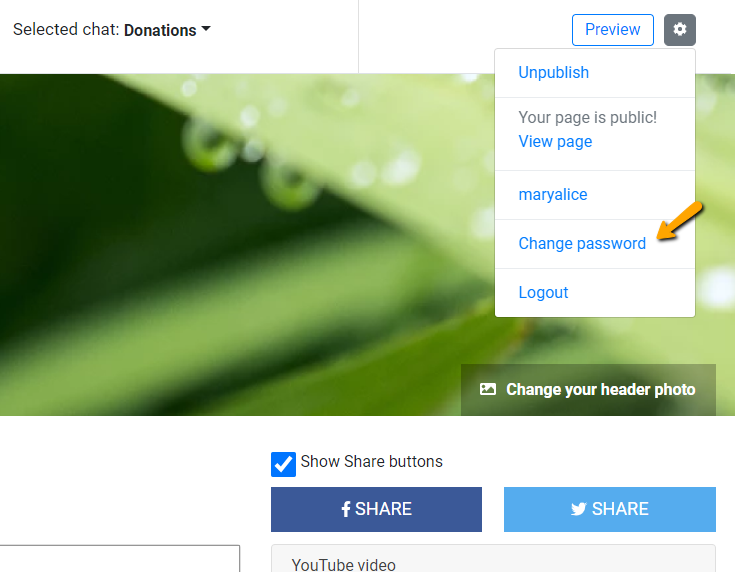 When changing your password, it will also give you an option to unset the current one. If you click on it, it will revert the page to its original state. This means that anyone with your page link can immediately enter it.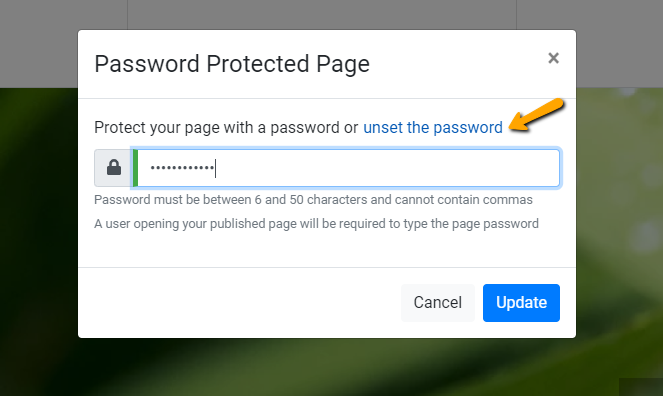 Upgraded privacy and security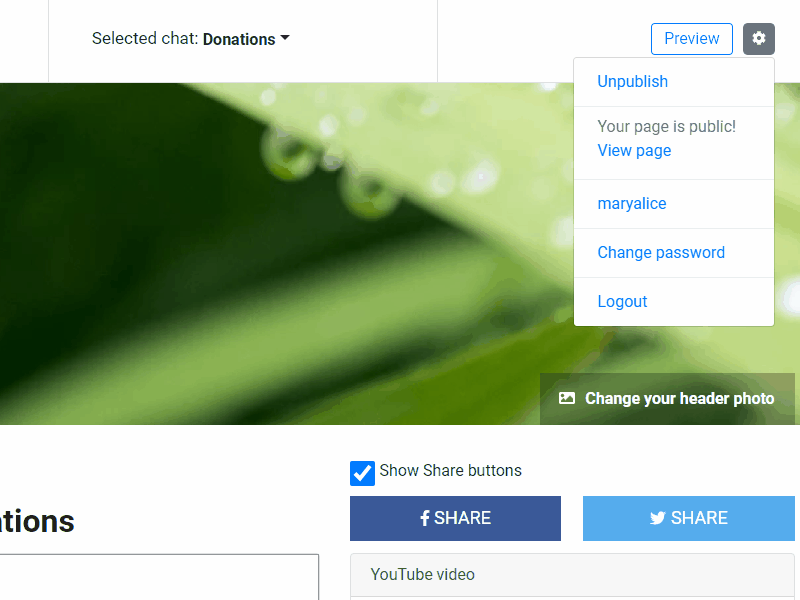 Now that you've added a page password, want to see how it looks like?
When you visit your published page, it will now ask for a password. Besides asking a password, it will also ask you to complete a CAPTCHA.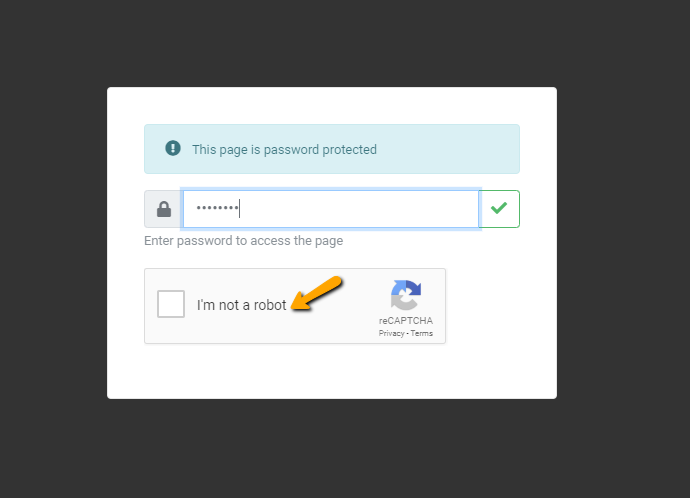 This is for added security so that no one will be able to bypass the page or leave spam on your page. Also, it can check if the other party accessing it is a real person, just like for other websites.
Since this is a page that might have private information, we've added this as a new feature to protect our users' privacy. Let us know if you want more features added for Rumble Pages via our Twitter and Facebook pages.
More updates ahead
Currently, we're working on more new updates and features in the future. We hope you stay with us until then. If you liked this new feature, leave us a message on our social media pages.
Are you subscribed to our newsletter? We also share some useful tips and tricks, infographics, and the latest updates in your email. Check it if you can and subscribe if you're not yet part of our newsletter!
Besides our newsletter, you can also read our blogs for entertaining and useful information about RumbleTalk, relevant topics, etc. If you're having problems or questions about the platform, you can check out our knowledge base and find a solution.
If the problem still persists, please do contact us. We will try to help you as soon as we can.
We hope to see you on our next update!