When you create live events on your website, you make sure that everyone can join in. In every live event, you need a group chat to communicate with your audience.
Your audience is key to a successful live event. If you embed a group chat next to your live event, your audience can share the live event with their friends and family. This will lead to more traffic to your website and potential audience.
With a group chat platform that can help you, participants from anywhere in the world can join in the conversation. You can turn any small live event to a large-scale one.
Let's talk about how you can add a chat directly on your website.
Embedding a group chat next to your live events
If you have a website that you currently use for live events, then it's easy to embed a group chat. RumbleTalk has a pre-made code for embedding.
To embed your group chat next to your live event, follow these simple steps.
In your admin panel, go to Embed.
Generate a code that you want for your website. You can choose from an embedded chat or a floating chat. For live events, it's better to choose an embedded one so it's next to your live stream.
Click Get Code.
Copy and paste the code on your website.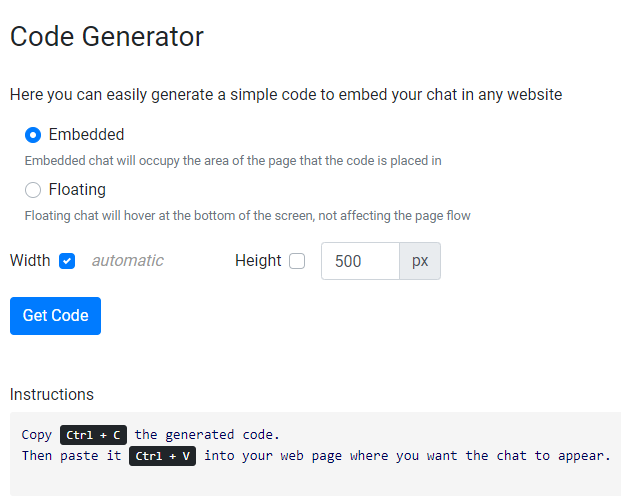 If you have a WordPress website, then you need a chat plugin. Fortunately, RumbleTalk also has a WordPress plugin. For instructions on how you can use RumbleTalk as a chat plugin, read this.
White labeling your group chat
First, let's discuss why people want to remove a brand name.
Most website owners, developers, or webmasters want to use third-party software/services on their sites. This saves time, money, and all the stress that comes in developing a product.
Customers want to see a coherent website. If there are different services or platforms combined, it takes away from the overall look and feel of the website.
With this, there is the option of white labeling. White labeling is an act of removing a product's brand name from its platform. In this example, you can remove the RumbleTalk name from your group chat.
Besides, not all individuals are open to branding or having the platform name in the chat. Therefore, you can also remove it from your chatbox.
RumbleTalk allows you to design your chat with your own custom look for both mobile and web.
Once a customer will purchase a plan with us, he will not have any logo of RumbleTalk.
White label exceptions
As said above, you can white label the RumbleTalk chat. However, there are two places that RumbleTalk will still show.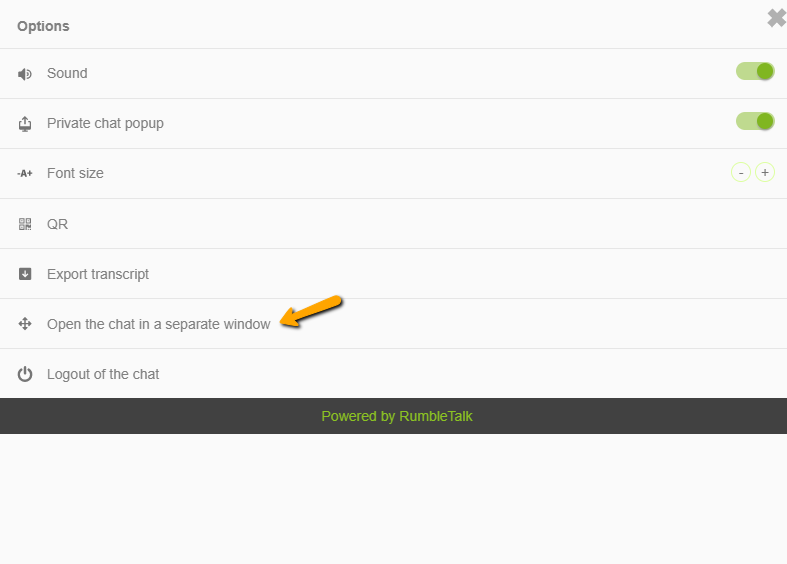 If you open the mobile version in full screen, you will see the RumbleTalk chat URL. What can be done is to disable the fullscreen option (opening the chat in a separate window) in the chat menu. Therefore, it will not open the chat in fullscreen with the RumbleTalk chat URL.
Users can change their profile avatar in profile.rumbletalk.com. This is part of the GDPR requirement that users will be able to know what we information we keep and also allow them to change some of their settings.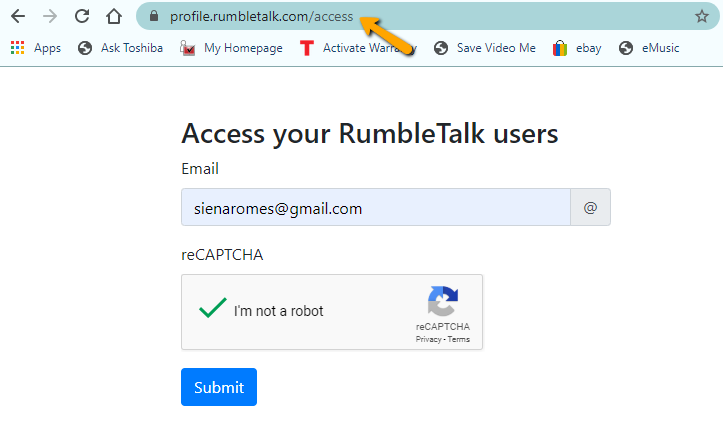 Since this cannot be changed, they can hide the option to change their profile button in the chat.
Hosting live events with a white-labeled group chat
Streaming live events has been a part of social media trends since the 2000s. And since then, it has never left. It's becoming larger by the year.
Live events cover sports, entertainment, gaming, and more. You name it. Now, almost all live events have a chat in parallel. That's where you take advantage of chat platforms.
Embedding a chat platform like RumbleTalk can enhance your viewer count, site traffic, and brand recognition. So, you make the audience feel that they're in the event itself. It's more than just a live coverage.
Everything is strengthened by communication. This can be with yourself or others. Letting your audience have the ability to talk to you or others is one of the reasons that makes your live event successful.
Interested in embedding a group chat next to your live event? Talk to us.