Group chat for Online Stock Traders is an essential tool for online traders.
Trading in a community gives you the power of trading together or if you have your own specialty and track record, you can sell your knowledge to a community.
Now is the future. Technology gives us the ability to go to places without actually leaving our home. As a stock trader (day trader), having a group chat for online stock trading is an essential tool.
But, how can stock traders (as well as options traders, futures traders, etc) make it easier for them to do business online? Especially today where most of the information you need can be found on the web, stock traders need something advanced and updated so that they can keep up with the technological times.
This is where monetizing your group chat comes in. If you read this blog, you will learn that adding paid access chat room can be your key to making a living as a trader.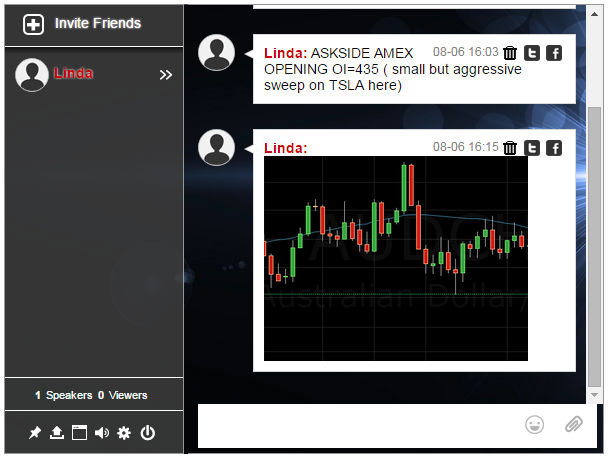 When you have these kinds of challenges, like coping with the "machines" (the algo-trading formulas trading in a fast auto mode), being able to socially trade with other traders would help. Instead of just using emails to communicate with your group, you can take the power of an online trade community and share your ideas, advice, and charts in a private group chat.
Creating a group chat for stock trading
First, create an account at the RumbleTalk home page.
Second, get the provided line of code, and then copy and paste it to your website. You should immediately see the chat room on your website.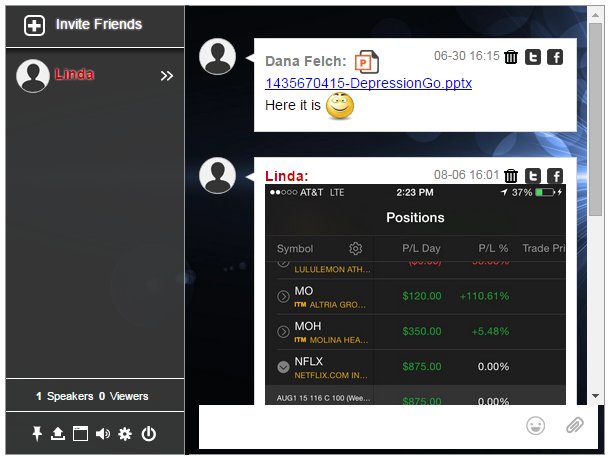 Third, set your group chat settings.
You can set your chat in 3 ways.
Open chat – Allow login with Guest, Facebook, and Twitter credentials.
Registered users only – Allow only users that were defined in the "Manage Users" tab. When you want to add a new user, you simply add him to the list of managed users, set for him his password, and it's simple as that.
Customer Users Base (Advanced option) – If you have your own users base, you may choose the "Automatic login" option. This will let your users enter the chat without logging-in directly. They will be automatically logged in with their users base credentials.
What does social trading mean?
Social trading means, literally, trading news, tips, and tricks to other traders. A group chat will make it easier for your group to talk to each other while exchanging trading advice. It is the private group chat widget for traders online.

One can create a private group chat for traders where only those that are part of the group could log in and see the information shared by the group. In addition, chatters that gained access (see the three options mentioned above) will be able to share files, charts, YouTube videos, and more.
Traders can even have live video/audio calls with each other.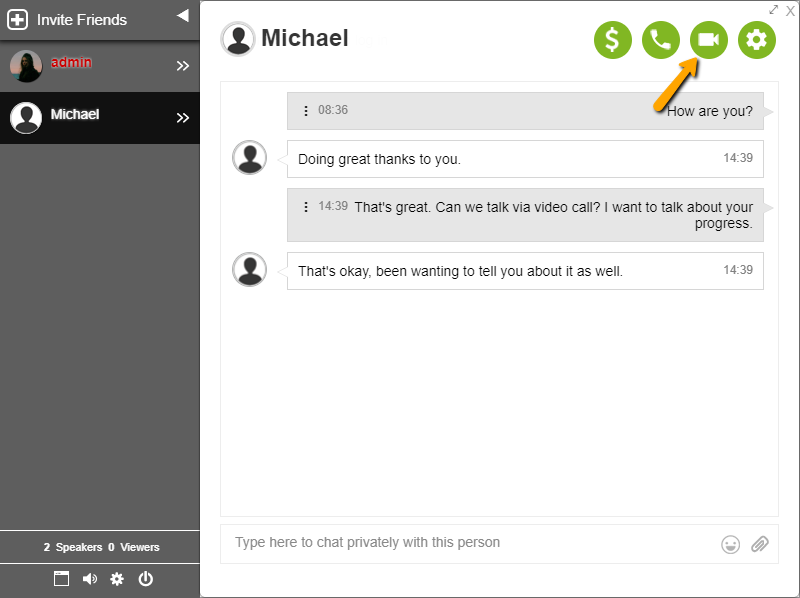 Private one-on-one calls
Private chat, private calls – As mentioned earlier, one of the powerful options for traders that engage in social trading is the fact that they can privately talk to someone participating in the conversation. For instance, a trader may wish to ask a personal question to another trader that involves pricing, predictions, losses, etc.
In addition, the traders can take a fellow trader to a private chat room or send a message just by clicking on the name of the member. For a group of traders, they have the option to create a group wherein only chosen people can talk. This type of group chat for online stock traders helps in keeping the privacy and safety of its users.
Sending charts, PDFs, and much more
The chat widget can also be a web chat trading platform wherein traders also have the power to send chart images to each other. This feature, the chat widget for stock traders, can make it easier for traders to have discussions about certain products or services.
This will make conversations between traders much easier and faster. An example of this is attaching a PDF or a Word document to the general conversation. With this, the participants in the group chat can have a better position in having a good and successful trade.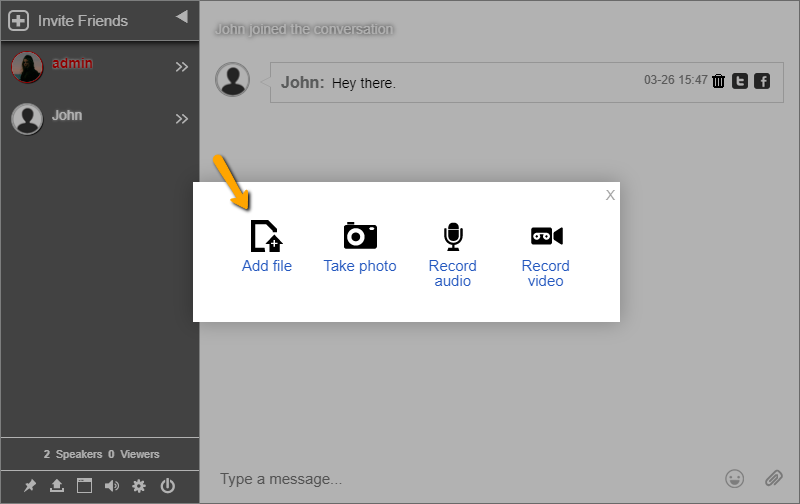 Besides that, you can also add screenshots of trading predictions from other websites. That way, other members of the group chat will be able to know their status and what their next trade move should be. Having a group chat for online stock traders has never been this useful and all-purpose.
Monetizing your chat
As said previously, adding paid access is the key to making a living. How do you do that? As a trade guru, you can add an entrance fee to your chat.
This is a way to get paid for your time and knowledge. Tips and tricks of the trade are not that easy to learn. So, if you're confident in your trading skills, then you can help and advice others with trades and even tutor them.
To do that, you need to enable "Paid expert's chat" on your admin panel.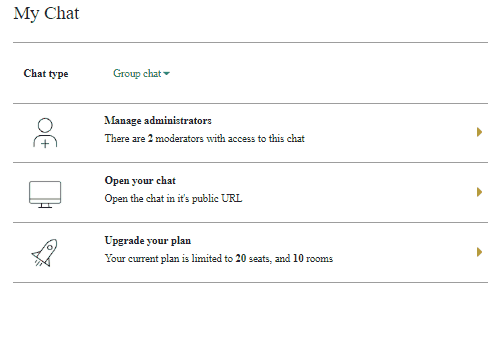 After that, change your desired entrance fee on the "Monetize Settings" option on your admin panel.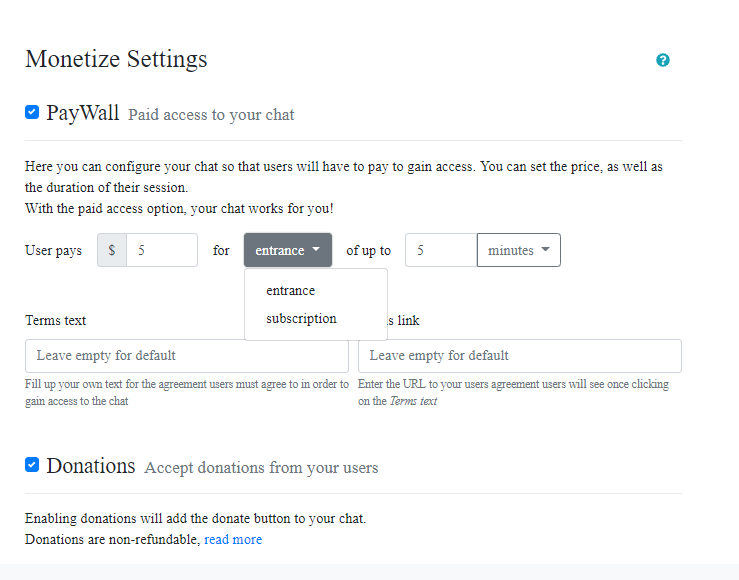 Save your changes and users will now need to pay before they can enter the chat.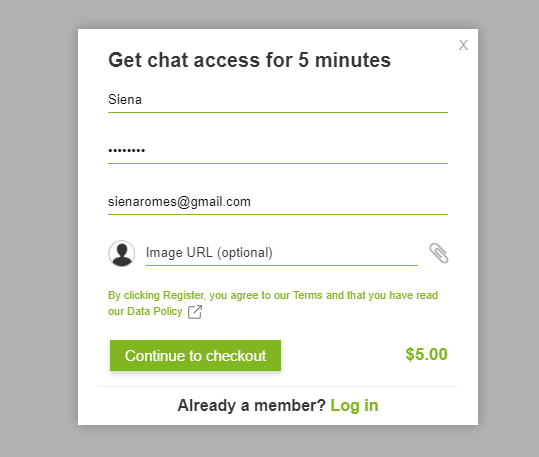 As a trade guru, you can guide traders to make the right decision when making trades. By adding an entrance fee to your chat, not only can traders gain from your advice, but you can also make a living out of it. In the platform, your time and knowledge is valuable.
Customizable chat theme + Selfie
We included two general features to make social trading fun. So, on top of a nice set of emoticons, we also included the following:
Skin-able Group Chat Room – One can change his chat's look and feel on the dot. Changing skins can be done easily by going to the skin library and choosing a new skin. Every skin can be even more customizable using the advanced design feature. Therefore, for example, one can change his chat's look and feel by simply replacing the background. One can also change font size and color depending on one's preferences.
Selfie – You can use your webcam or take a mobile selfie and share it with the group. This is a nice feature that many of the members use, but some administrators choose to remove this option using the multimedia settings.
To sum it up, the platform, RumbleTalk, is a group chat for online stock traders, option traders, futures traders, bitcoin traders, and pretty much any online traders community. It is one of the most advanced services for group chats.
Group chat for online stock traders
If you want to create a group chat for online stock traders, you know what RumbleTalk now offers. From sharing documents and engaging in trading conversations, the platform's purpose is to provide a solution for online stock traders that involves more than just communication.
Our platform does not only provide group and membership chats just for trading conversations but also a platform for exchanging ideas and trade secrets by uploading photos, sharing documents and PDFs, and much more.
The private chat also gives you the option to chat privately with another member of your chat. This can give way to more in-depth conversations. You can even charge for your time and knowledge if you want!
If you're interested in creating a closed membership chat, you can check out our blog about that! This gives you an in-depth step-by-step tutorial on how to create one.
Want to know more about our platform? If yes, then visit our social media pages for news and updates (Facebook, Twitter).