Web-based counseling or online counseling is basically anything from Skype sessions or chat rooms to emails and even SMS. The advantage of having a web-based counseling chat is having real-time communication.
This modern take on therapy is rapidly growing and the world of counseling is changing and developing. According to a study, traditional counselling needs to keep up. This is where web-based counseling steps in.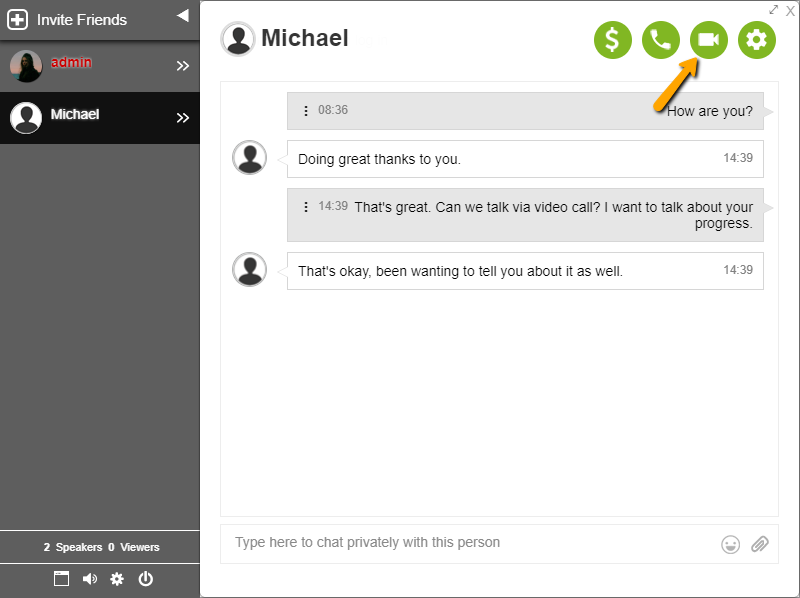 Online counseling has provided a way for psychologist and client to communicate without really going out of their safe space. It is also an innovative way to keep in touch with existing clients and have face-to-face communication. Traditional counseling clients have the option to transition to web-based counseling.
Whether it's via text, audio, or video calls, it's a great way to be engaged with clients who feel comfortable communicating through the internet or today's gadgets.
With that said, how can you become an online psychologist in today's technological world? Well, keep on reading and we'll introduce you to a chat widget that allows you to do all that.
What is an online psychologist?
First things first, we need to know what an online psychologist is. An online psychologist must be a trained professional. He/she also need a degree in psychology or a similar degree. Next, to be an online psychologist, you must have formal training for aspiring psychologists. This is what allows you to provide counseling services to people.
An online psychologist provides the same services as a counselor in a real-world setting. The only difference is an online psychologist cannot give medication through the internet. Real face-to-face communication is still needed for that, together with a prescription.
How do online psychologists provide their services? Well, they use the available tools they have in their home or just about anywhere. That's what the internet is for. Through texts, video, and audio calls, real-time communication is possible.
Because of the rapid development of the internet, many customers are switching to online counseling. Online psychologists are psychologists who support individuals that don't want to leave the comfort of their own space. Even if that's the case, these individuals can still "visit" their psychologists.
How to become an online psychologist through a web-based counseling chat?
We, at RumbleTalk, have the perfect feature for online psychologists. We call this the expert's chat. Now, what does the expert's chat offer to aspiring online psychologists? Let us enumerate those for you.
Convenience – Why convenience? Without having to leave your safe space, you can still offer your services. You can do it anywhere, anytime as long as you have an internet connection. This also allows you to talk to someone who's on a different timezone. You can also extend hours for higher profits because you can work anywhere.
Privacy – Your client can remain anonymous if they wish to be. You can talk privately through text or audio calls. This is an advantage because sometimes this allows a more open and honest conversation. This also protects the privacy of you and your client.
Communication – When we say communication, we mean the enhanced communication flow when you're talking with your client. In an online setting, the communication flow is sometimes more comfortable than the real-world setting. In texts, an individual is given time and space to get his thoughts arranged in a manner that you can understand better.
Price – In a web-based counseling chat, prices are particularly lower than of the real-world one. Also, you are given the option to decide on your price. You and your clients also don't need to pay the cost of traveling. That's clearly a win-win situation for both sides.
Accessibility – Accessibility is the strongest point of web-based counseling. Even if your client lives on the other side of the planet, you can still talk to him/her. Some individuals can't leave their house (e.g., disabled persons), so they can only opt for online counseling. This is also a great option for individuals who frequently travel for leisure or work.
A web-based counseling chat through expert's chat
Now, with those advantages, how can you set-up your own web-based counseling chat?
Register on our website and log-in to your account.
Change your chat type to expert's chat/paid expert's chat. To do this, in the new admin panel, you will see "Chat type." Click that and you will see all the different types of chat. "Expert's chat" doesn't have a fee. "Paid expert's chat" lets you add one.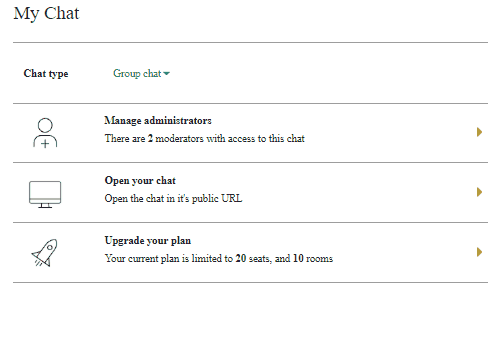 Before you can start chatting, both parties should be logged-in.
Note that the admin can see all users, but the users can see only the admin.
You can use the following options for chatting:
Chat – This is the most common form of chatting. This means that you will start communicating with each other through messages/texts. You can type to talk, but you can't hear or see each other.
Voice call – This is an audio call. If an individual is not yet comfortable with face-to-face conversation, then he/she can choose this option.
Video call – The most in-depth choice of them all. This lets you, as the online psychologist, see and hear everything, from facial expressions to habits of your client. Some mannerisms can lead to a more serious diagnosis and can lead to more discussion. This is very helpful for addressing serious topics or heaviest problems.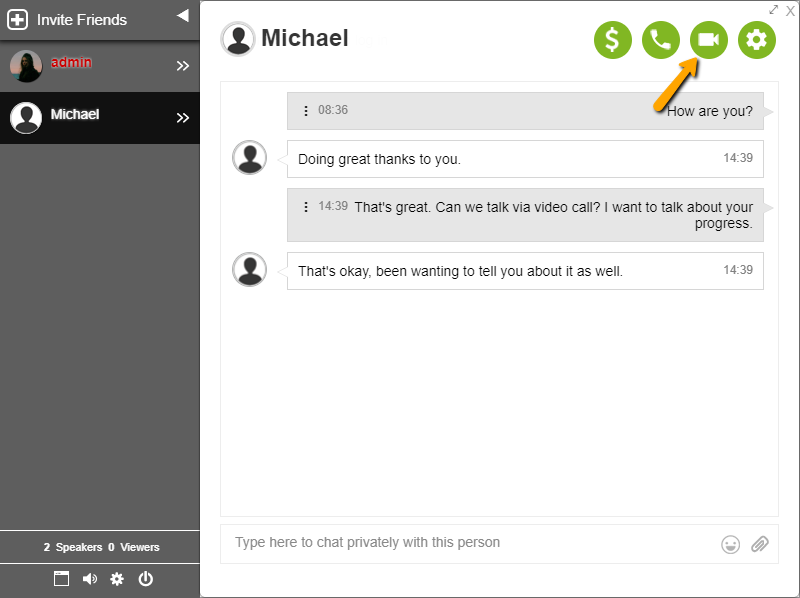 More about web-based counseling chat through expert's chat
As noted earlier, only the admin sees all users. Users cannot see other users. We will show you how it works in the actual chat room.
What the admin sees – As the admin, you're the online psychologist. You will see the list of active clients in your chat room. You can talk to any of them through private messaging. Other users will not see your messages to each other. This is what makes it private and secure.

Before user logs in

After user logs in

What the users see – The users cannot start the conversation. If the admin is not around, they cannot do anything except wait for the admin. They can only wait for the admin to be active to talk to him/her.
You can now start your online psychology profession through a web-based counseling chat. This is all made possible by the expert's chat feature.
As a professional starting out, you may have questions. Gladly, we are ready for that. You can contact us at our contact page if you have any. Leave us also some comments and suggestions. We can use this for our next release and future updates!