Are you looking for a group chat for a group discussion?
A one that has all the features of a moderated chat and much more? If your answer is yes, then we would love to share our all-in-one online group chat tool with you.
RumbleTalk chat is an online group chat tool and solution for all chat-related issues.
It can even be more than that as it has a paid access feature too. This means you can get paid for your services such as counseling, online teaching, trading advice, and more.
What if I'm looking for more than an online group chat tool?
That's okay. You're bound to see what works for you here.
You may even be interested in what other features RumbleTalk has to offer. If you read this blog, you will find something for your business, your service, or yourself.
And if that proves successful, you can even gain income. I can't give a range because it all depends on the prices you set.
Here are some chat types of RumbleTalk that you need to know
Group chat – Before anything else, the primary function of our all-in-one chat is a group chat that you can add to any website. The group chat can be a social one where it's open for anyone, while it can also be private for private discussions.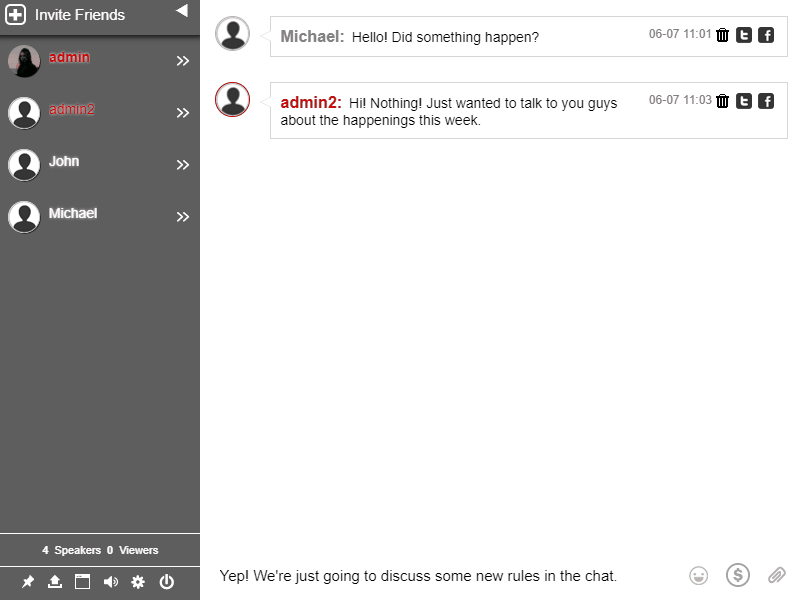 Expert's chat – This is a chat that caters to professionals and businesses. You can use RumbleTalk as your chat tool for counseling, trading advice, online tutoring, and more.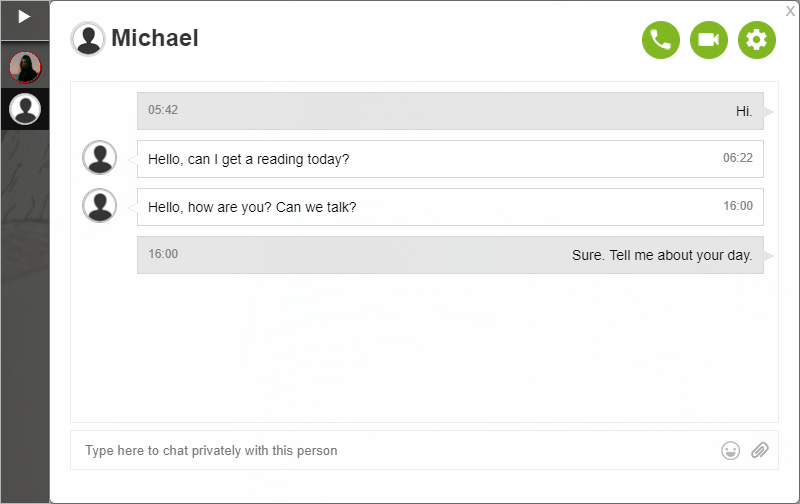 -If you're a professional that doesn't know where to offer their skills and get paid, then this is a perfect solution.
Moderated chat – A chat for events. The moderated chat's primary use and goal is to keep the chat safe.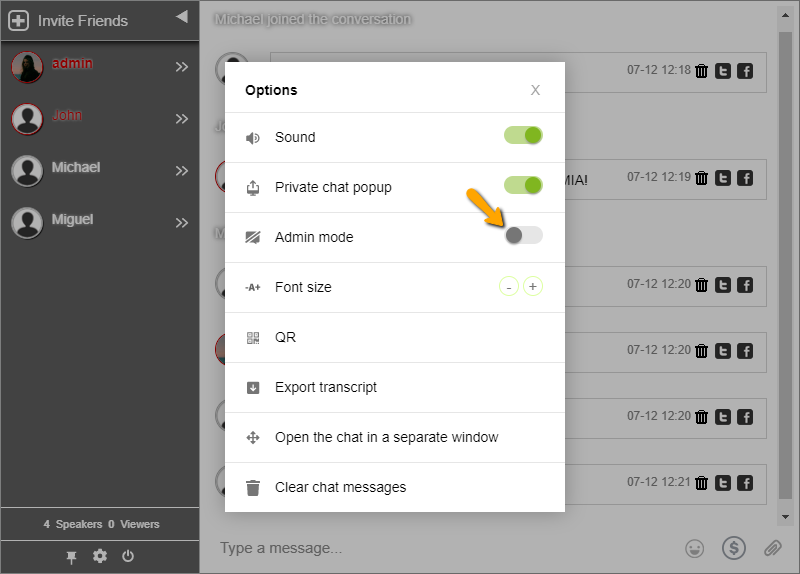 -With every message pre-approved by the admin, there will be no space for spammers and scammers. It can also serve as a platform for Q&A sessions where the questions will be given by the audience. The speaker will answer the chosen question.
-It will be your ultimate tool for a successful event. Next, let's discuss the features.
The features of your all-in-one group chat tool
Upload files, documents, and images – In chats, you can't avoid sending some images or files related to your topic. So, in the chat, you can drag and drop the file that you want to share.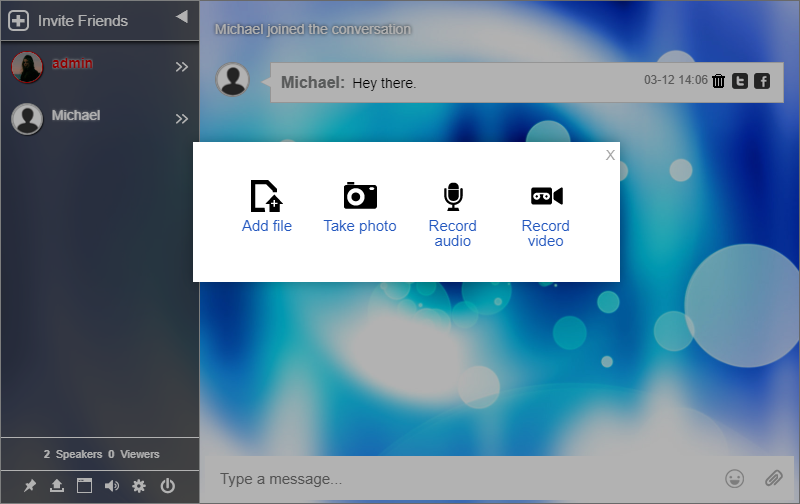 -You can also use the paperclip icon on the text box to browse from your computer, laptop, or smartphone.
Make use of the text box, audio calls, and video calls – These are all common chat features that we use every day. The text box serves as the messaging feature of the chat room.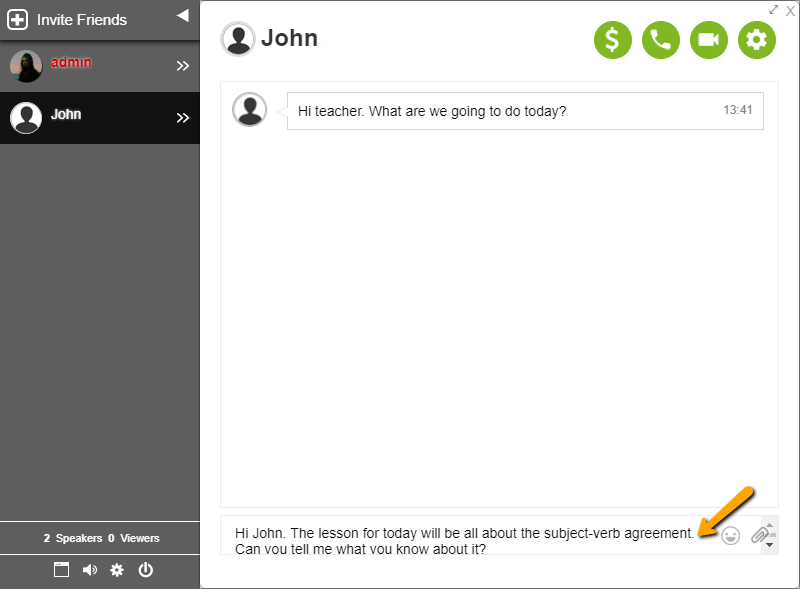 -Audio calls are great for discussions that need time. Usually, you call a person when you need to talk about something important, something that needs full attention.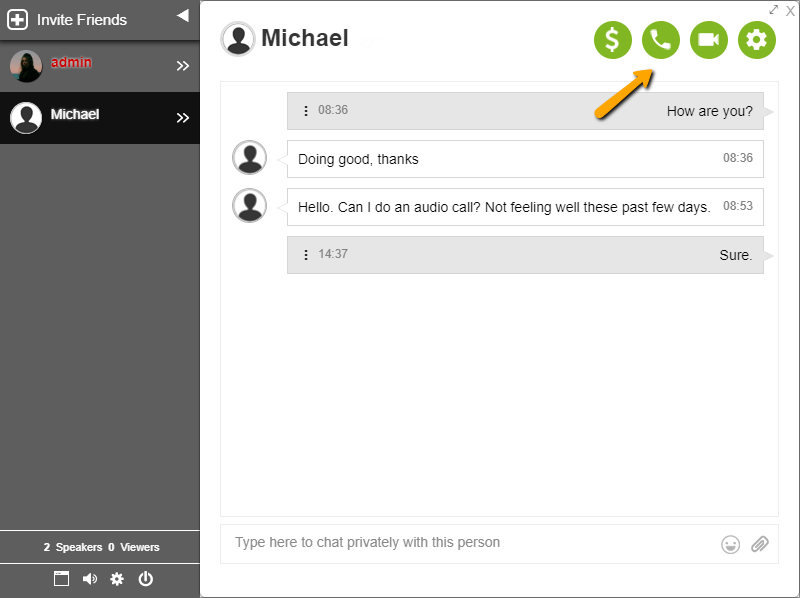 -Lastly, a video call is an alternative for an in-person conversation. You can use it for face-to-face conversation in your chosen device.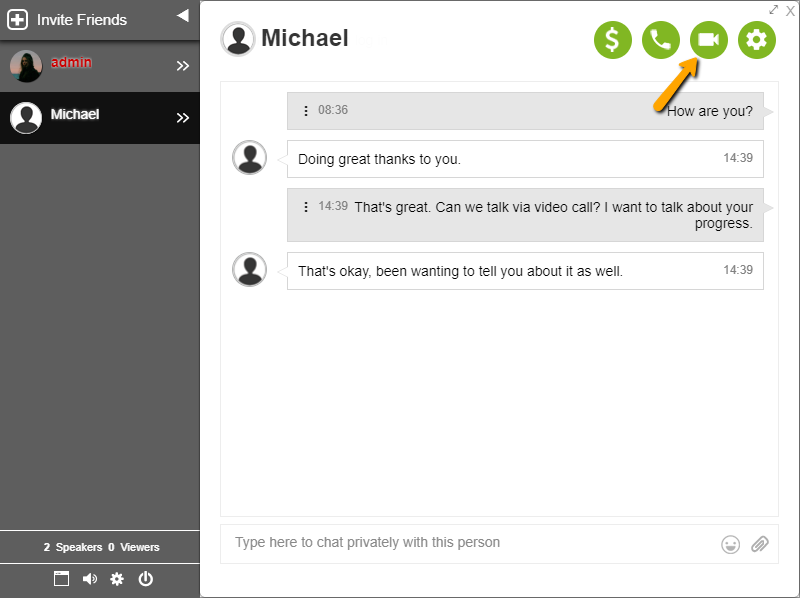 More than chat features
Paid access – RumbleTalk lets you add paid access for every chat type. This means that, when you choose that "paid" kind, you can add an entrance or subscription fee on top of the chat.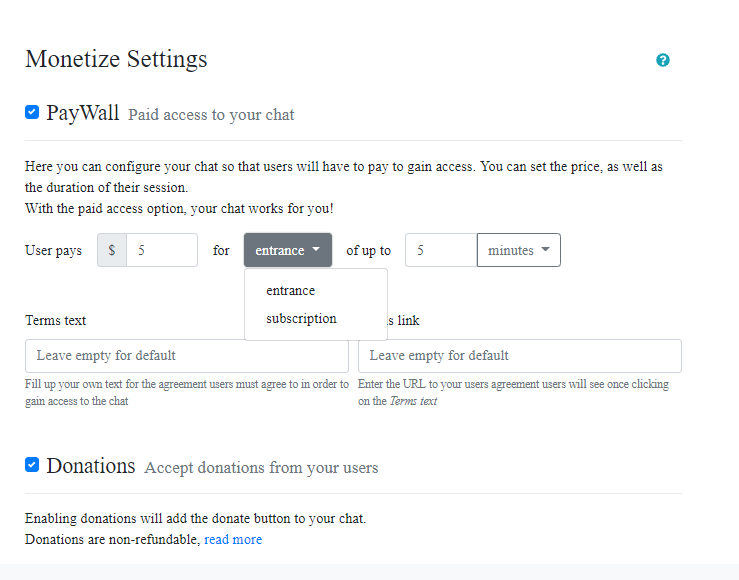 -You can choose entrance or subscription as the type of paid access for your chat. You can also set the time limit from minutes to months, and monthly and annually for a subscription.
In-chat payments – When we talk about an all-in-one chat, we mean it. The private chat lets you make payments and transactions in the chat itself.
Donations – Donations are made possible by in-chat payments. If the chat owner activates the donate feature, any individual can donate in the chat.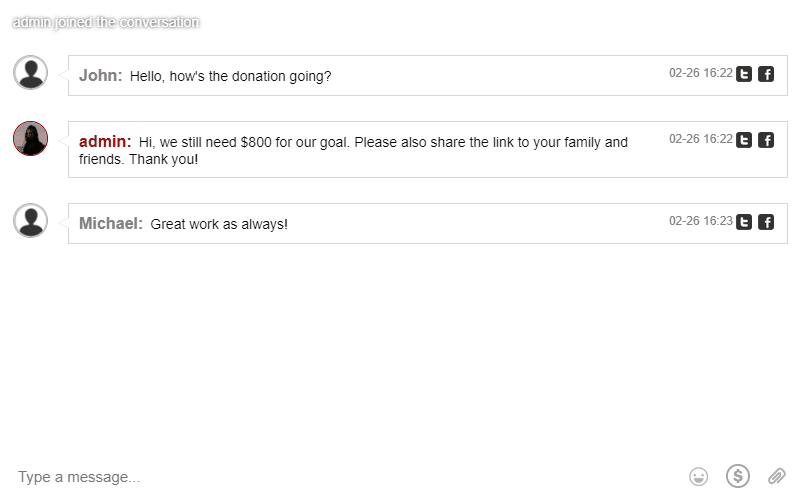 -Communities and organizations can utilize this for fundraising and crowdfunding goals of their group. It's easier to reach goals when you have teamwork.
Payment request – Payment request is a feature that lets you send a request for payment from an individual to another. For instance, you can use this for your current business or service, e.g., online teaching, trading advice, and counseling.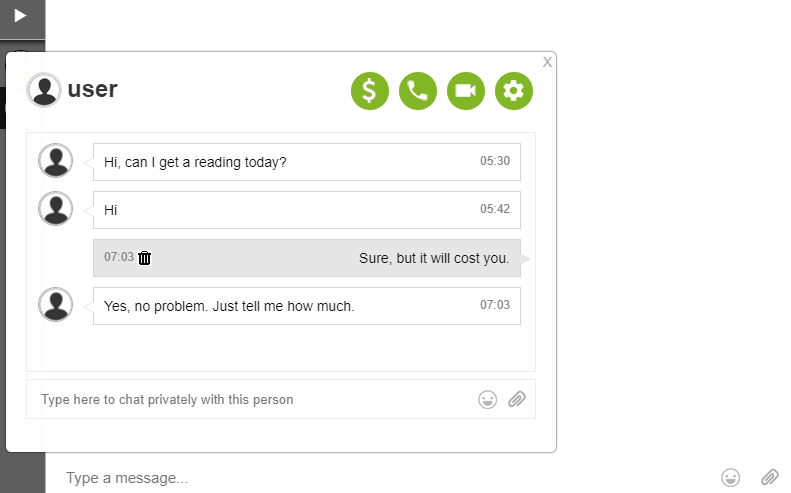 -You won't need to worry about going to register on different payment platforms just to get a transaction done. You can do all this with just a click. We can assure you that all transactions are safe and secure.
Final words
Finally, we've listed out all the features that we have on our online group chat tool. It's the perfect solution for your chat needs.
If you have any questions, feel free to browse our knowledge base. You can also reach us on our social media sites: Facebook and Twitter.
In 2012, we established RumbleTalk. We aim to create a chat room that's responsive and has a strong userbase.
Want to know more about us? You can read our story on our website.