We are happy to announce a new feature that lets users add their floating group chat on the left, in appose for being on the right. Till now the only option was to place the chat on the right. This was an issue for some customer and was communicated to us several times in the past months. The complain was: Adding a group chat on the right have some effect on the website design. For example, their right part was already occupied by other widgets or that a floating chat on their right is ruining their design.
The new feature is simply allowing the change of the chat size with a click on a radio button.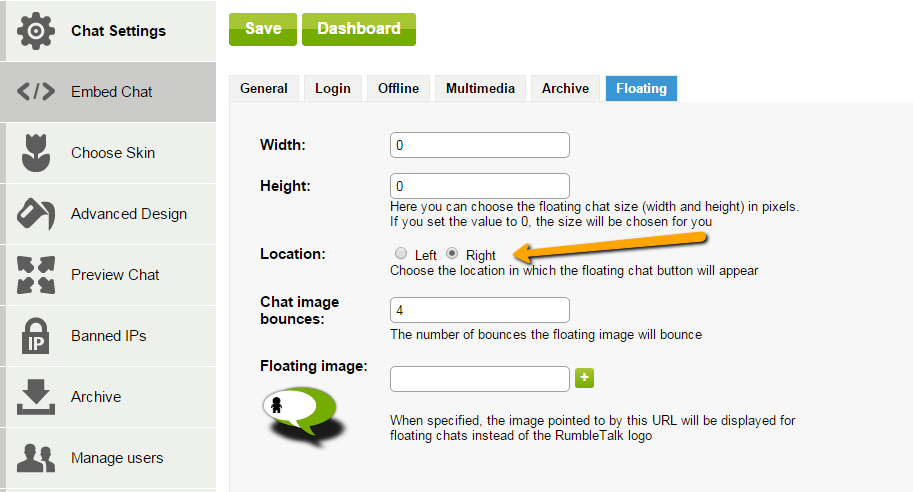 Changing the Floating Group Chat Side
In order to change your floating group chat to the left, you can now choose a side on the
Settings -> Floating tab.
The floating chat have additional features that one can enjoy.
– Set the height,width of the floating chat.
– Set the number of times the image will bounce up and down.
– Set a new image instead of the default, to show on the right bottom corner.
If you wish to understand the difference between a floating chat and an embed chat version.
Please look at this previous post.